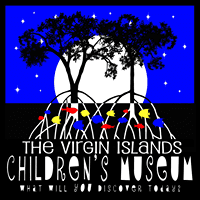 Many people want to support local nonprofits but may not know how, or they think their donation won't make a difference. From Sept. 12-16, the Virgin Islands Children's Museum is asking for the public's support during the 'Little by Little Matching Campaign.' Not only are all donations welcome, but GlobalGiving, the non-profit that hosts the campaign, will match all eligible donations up to $50 at 50% per unique donor. Donations above $50 will be matched on the first $50.
"If you don't have a lot of disposable income but want to donate to the VI Children's Museum, the Little by Little Campaign is a great way to make sure your donation goes a long way," said Chanel Hoheb, museum director. "This online fundraiser is really about the power of community and how each of us can give a little but make a big impact just by sharing within our networks."
GlobalGiving's global platform makes it extremely easy to donate. This gives Virgin Islands nonprofits an advantage because donors don't have to be located in the USVI to donate. The more the community shares the links and flyers, the more funds can be raised for the museum.
Currently, the VI Children's Museum has two projects on GlobalGiving: one to support its At-Home Discovery Kits for low-income families and the second to support Art Exploration, which includes the purchase of art supplies used during Toddler Tuesday and in their Discovery Kits, which aim to keep kids engaged and creating in all art mediums.
"The Little by Little Campaigns are all about sharing, so don't keep it to yourself; If you make a donation to the children's museum, share the link or flyer with a friend and ask that they do the same," said Amber McCammon, director of programs and curator at the museum.
"In 2020, 79 people donated $8,215 to the VICM. Our goal this year is to get at least 200 donors to raise $20,000. Sports groups, government agencies…we are even encouraging Virgin Islanders living away to donate and share as well," said McCammon.
Click here to donate to the Virgin Islands Children's Museum during the LittlexLittle Campaign: https://bit.ly/3esDr79
The VI Children's Museum loves to show its appreciation for its donors on its social media channels, so be sure to follow and like their pages. People can find the VICM on Facebook and Instagram @vichildrensmuseum. Also, be sure to visit the website for more information on the museum's organization and programs.