After hearing testimony from officials of the V.I. Taxicab Commission on Friday, members of the 34th Legislature Committee on Finance voiced exasperation. The commission's director and board chair appeared to answer questions about the agency's million-dollar request for Fiscal Year 2023.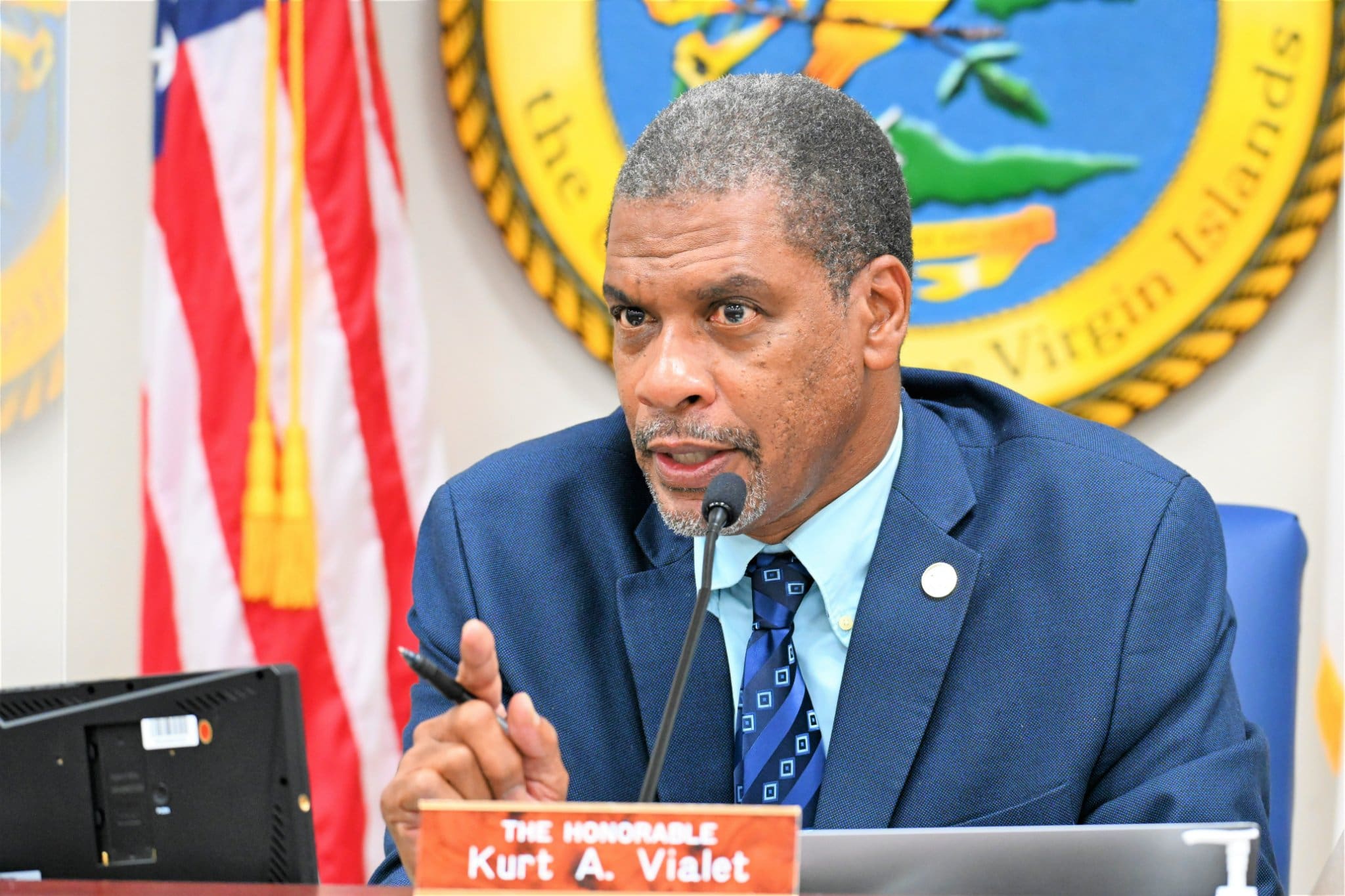 Finance Committee Chairman Kurt Vialet called commission officials ill-prepared for the Friday hearing, citing their inability to provide exact data. A new budget hearing for the Taxicab Commission will be held at a future date, he said.
Acting Executive Director Vernice Gumbs told lawmakers that the commission largely depends on the fees they collect to cover operating expenses. Their ability to do so was hampered at the height of the COVID-19 pandemic, she said because the commission's business office was frequently closed.
Gumbs described some of the problems in meeting the day-to-day ability to function, including an inability to process applications and offer payments through their website. The commission's business office also lacks an automated system, she said, and works with outdated computers.
The taxi commission is a semi-autonomous agency governed by a nine-member board. Lloyd provides leadership as the board chair but said she is having problems getting financial records from previous executives who were either removed or resigned within the past year.
Lloyd also told the committee about numerous attempts she made to reach former commission director Linda Smith to obtain financial data. Smith, an attorney, suddenly left the director's post in July.
Gumbs — Smith's replacement — said delays from self-generated sources left the taxi commission short of personnel, functioning equipment, and services. Gumbs pointed out that the agency's personnel shortage has a direct impact on its revenue-raising abilities.
Currently, the taxi commission has two enforcement officers on its payroll. Gumbs said with the available funds, she hopes to hire two more enforcement officers soon. Increasing their number could help the commission increase its revenues, she said.
Commission officials said they also hope to raise tariffs, the rates used to charge fare-paying passengers. The Taxicab Commission board voted in June 2022 to increase the official tariff by 50%. The official tariff had not been increased since 2005.
Vialet questioned Taxi Commission Board Chair Loretta Lloyd about the money that was approved by the Senate for the current spending year. Lloyd said the agency received notice about a $305,000 appropriation for Fiscal Year 2022 shortly before Friday's hearing.
Questioning continued throughout the hour-and-a-half-long hearing. Lawmakers grew frustrated at the number of financial questions neither of the commission officials was prepared to answer. Vialet said he was dissatisfied with the budget presentation and the ability of testifiers to show how their request could provide adequate resources for commission operations.
Committee member Sen. Marvin Blyden also voiced his doubts.
"We need to have a serious sit-down with the taxicab commission, the board, and the executive director because this is our most important industry in the territory and one of our main tourism products," Blyden said. "We need to have an honest discussion about how we are going to move forward and get on the right track."