Tears of Salt River Bay
When I think back on my island named The Holy Cross.
My heart smiles that I am blessed enough to call it my home.
My eyes water when I think about the time that I've spent away.
Wishing I could get that time back which was taken from me.
I often think back on my ancestors who ran the Holy Land.
How they stood up against Colombo and his entire gang.
Yes just 7 Kalinago, four Men, two women, and a boy.
They by themselves fought the first Europeans, ready to settle and take our home.
They anchored their ships on Salt River Bay, and that is where the first noted Indigenous fight against the Europeans took place.
The Kalinago, Tainos, Arawak tribes fought for their people and their land,
They also fought for the whole Entire Caribbean.
They fought for the whole of the Americas too.
Their blood also mixed with Africanos is the RED we see in the flag with white and blue.
They won that small but mighty battle, right here on Salt River Bay.
Not because of their armory, or their large navy,
But the Indigenous Crucians won due to their Bravery.
The Europeans left the island alone for a while, over 60 years to be exact.
And went on to fight more battles with the other islands in their path.
But St. Croix is the first American soil where the battle took place, against Colombo himself, to protect their people the Indigenous Race.
Tainos in the Carib noble men indeed, and the
Kalinago dem say, dey not gone run we.
They did the best they could with what they had,
stood their ground protecting their people and their native land.
Written in letters to the royal highness, we will forever go down in history for our Nobility, Courage, and our Kindness.
You will hear their story and it will never be
lost, We hail from the island fittingly named The Holy Cross. Born of a Virgin in the Caribbean Sea, I could go on and on but the rest as we know it, is well His- no Ourstory.
Columbus himself named the island The Holy Cross, makes one wonder what other miracles there that he saw.
They said that the inhabitants of Santa Cruz were different from the rest.
With hundreds of thousands of arrows and devices ready to use them of whoever would test.
With their eyes painted red and wearing crosses on their foreheads. Each man carrying devices of arrows that felt like warheads.
They fought for us to still be able to enjoy our natural pleasures, St. Croix in it self is a National Treasure.
So when I vacation to Hotel on the Cay,
I will never forget the Tears of Salt River Bay.
VI Massive.
Dedicated to St. Croix, Indigenous peoples, Africano peoples, Kalinago, Arawaks, Tainos, Ciboney, Igneri, Caribs, the Virgin Islands, the whole Caribbean and all the Indigenous Noble peoples in all the lands.
St. Croix, The Hidden Wonder of the World
The story of St. Croix needs to be told and remembered. Of The first people to protect the American lands, they will not be forgotten. They did not give up their people or their land, they were stolen and they fought for them back. Even after biochemical warfare, slavery, and genocide the Indigenous Caribbeans fought through and are still alive, and their Noble spirit still lives on. Like the Egyptian story of Akhenaten, or the infamous Greek Helen of Troy, we also cannot forget the story of the Brave Caribbean warriors of St. Croix.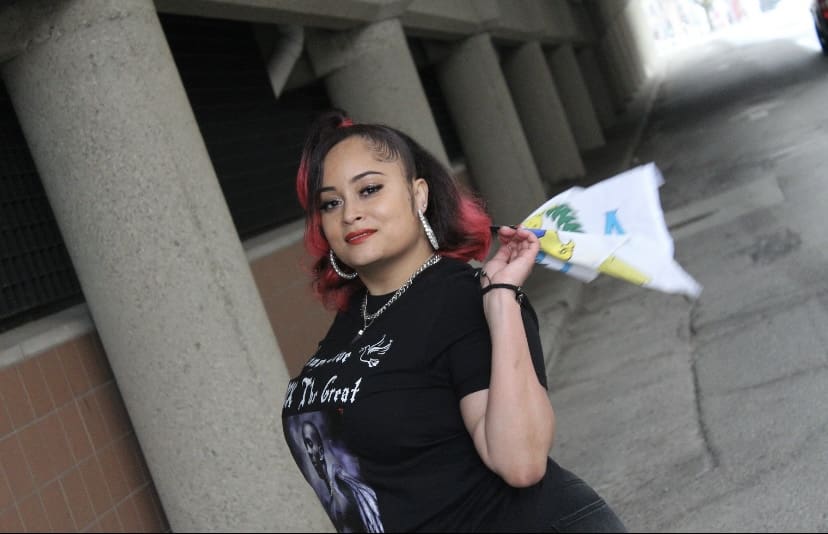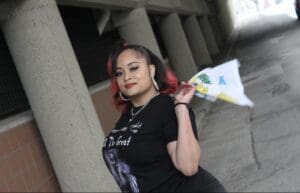 Taina Cintron is a Crucian born native who grew up in Flint, Michigan USA. She spends most of her time working on her craft as a small business owner producing handmade, homemade products for skin and hair care. Taina is a humanitarian who dedicates her time and efforts into inspiring the public through her writings and her poetry. Her main goal is to ensure the Caribbean youth, as well as all the youth, has a sense of identity. She also aims for St. Croix U.S.V.I, as well as the whole Caribbean to be more acknowledged in world history.
The Source Arts & Literature section highlights the work of our creative readers. All visual artists and creative writers are encouraged to share with us new works.
Poetry and creative prose submissions are limited to 1,500 words and should include a brief bio of the writer. Visual art submissions should include at least one high-quality image or video and a very brief bio along with an artist's statement that speaks to the inspiration of the work. The statement should include the title if there is one, the medium used and what the work means to you.
Please send submissions and questions to visourceart@gmail.com.