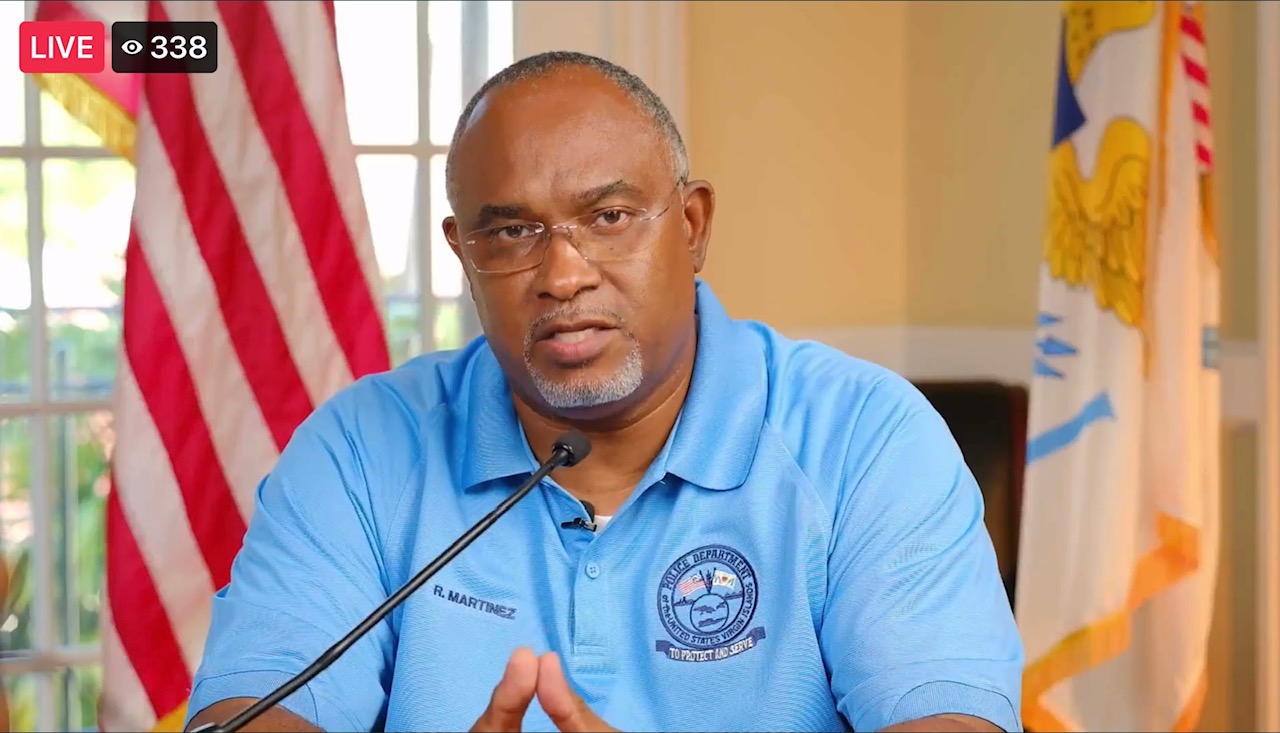 Despite reports and rumors that Office of Management and Budget staff had been fired, or "relieved … "for spying," police officials assured the public during a press conference that Friday's visit from a Federal Bureau of investigation digital forensic team came at the request of the agency's director and was meant as a safeguard and not a raid.
Speaking after the press conference at 5 p.m., Police Commissioner Ray Martinez said that in May, the V.I. Police Department received a report from one government agency experiencing a leak of confidential information. Since then, an ongoing investigation has turned up about a dozen bugs — or covert monitoring devices — in at least five different departments, said Martinez. It's not known yet where the bugs came from, but to be on the safe side, the Office of Management and Budget had requested police and FBI intervention about a month ago, Martinez said.
"When the FBI entered OMB this (Friday) morning, it was at the request of Director Jenifer O'Neal, and we came to take a look at her information technology operating systems for what she believed could have been a probable digital breach that could have occurred within her office," Martinez said during the press conference. "The entire rationale behind this was the fact that she wanted to ensure that the government's financials were protected at all costs. That if there was a breach that we would have been able to jump in and curtail that incursion."
At no point was anyone within the office arrested, nor was there a raid, the commissioner added. Instead, it was a "concerted effort" by Management and Budget to make sure its "digital footprint" was clean. While nothing was found this first day, Martinez said bugs — which can be used for either audio or video — found in other agencies have either been sent in for analysis or turned over to the V.I. Police Department's federal partners for future investigations.
That the V.I. Police Department never expected to find bugs in government offices is an understatement, but it does underscore the continued need to protect confidential government information and to be transparent, Martinez added.
While no federal investigation will be launched as a result of Friday's visit, the officials did say that monitoring will continue within Management and Budget. While there are reports that employees within the office were fired, officials also confirmed afterward that three members of the agency's internet technology team were put on paid administrative leave so that the V.I. Police Department can continue its work without anybody logging into the government's computer system.
During the press conference, Martinez also encouraged the public to come forward with any information related to the investigation.