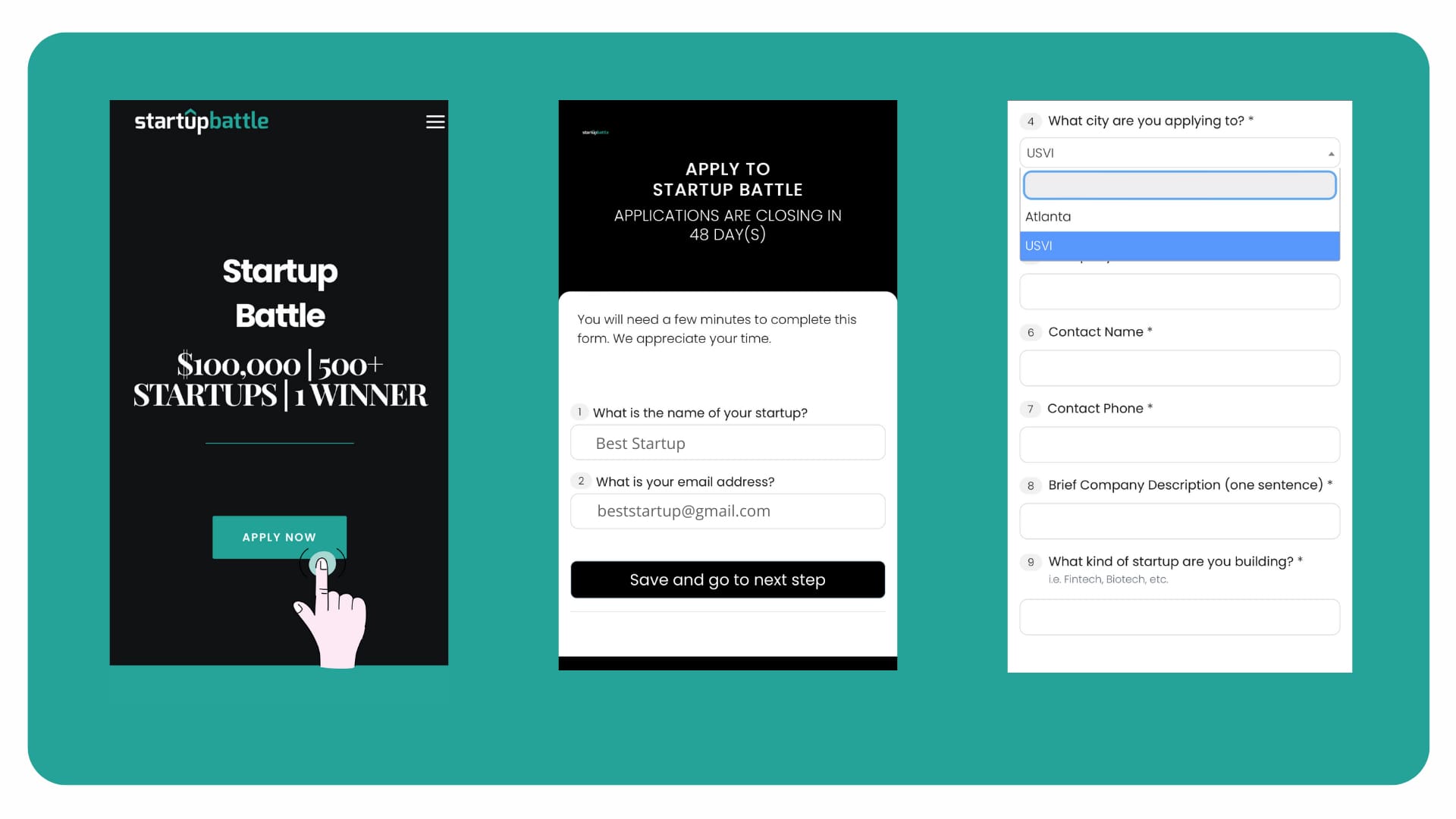 Technology companies in the early stages of business have a chance at an influx of cash if they can impress judges of the Startup Battle competition taking place in the territory, contest officials said Thursday
Anyone with an entrepreneurial tech idea — from something written on a napkin to a company doing $1 million in annual revenue — can apply for the competition. Fifteen semifinalists will get a mentoring session and five finalists will be weeded down to one $100,000 winner, according a written statement from contest organizers.
Startup Battle V.I. was founded by St. Croix resident Allen Nance. Nance has run similar programs in Atlanta since 2016. Eleven previous winners now employ 200 people across the United States and have a collected value of $350 million, the statement said.
Nance said he wants to support the "USVI startup ecosystem."
"Building something from nothing is hard with help, or without help," Nance said in a written statement. "But if Startup Battle can be a platform that increases the chances for success, we can help grow opportunities in the V.I., one company at a time."
Even if a contestant doesn't make the semifinals, the act of simply putting an idea down on paper can help a business move in the right direction, said a contest spokesperson.
Contestants should be prepared to be very detailed, the spokesperson said. The application process is detailed to help the judges learn about the business, and the more the judges can learn about the business, the better off the entrepreneur will be.
On Oct. 27, a panel of judges will select the winning entrepreneur in what's being billed as the "Final Battle" at Paradise Point on St. Thomas. Judges will be Jed JohnHope, a Twin City Capital general partner; Chantel Hoheb, Virgin Islands Children's Museum's executive director; and Eric Sonnier, RTPark Accelerate VI's managing director
Pressure Busspipe and other local artists are slated to perform as well.
Applications for Startup Battle VI are open to USVI residents until Sept. 6. Individuals or teams with a tech startup or tech startup idea based in the USVI can apply by visiting startupbattle.vc