The Virgin Islands Economic Development Authority (VIEDA) co-sponsored the 2022 SelectUSA Investment Summit from June 25 to June 29 in National Harbor, Maryland, held by the U.S. Department of Commerce. Representatives from the VIEDA, the Virgin Islands Port Authority (VIPA), and the USVI/Taiwanese relations were also present. Foreign businesses in key targeted industries were the attraction as identified in Vision 2040, including light manufacturing, renewable energy, professional services, and agribusiness.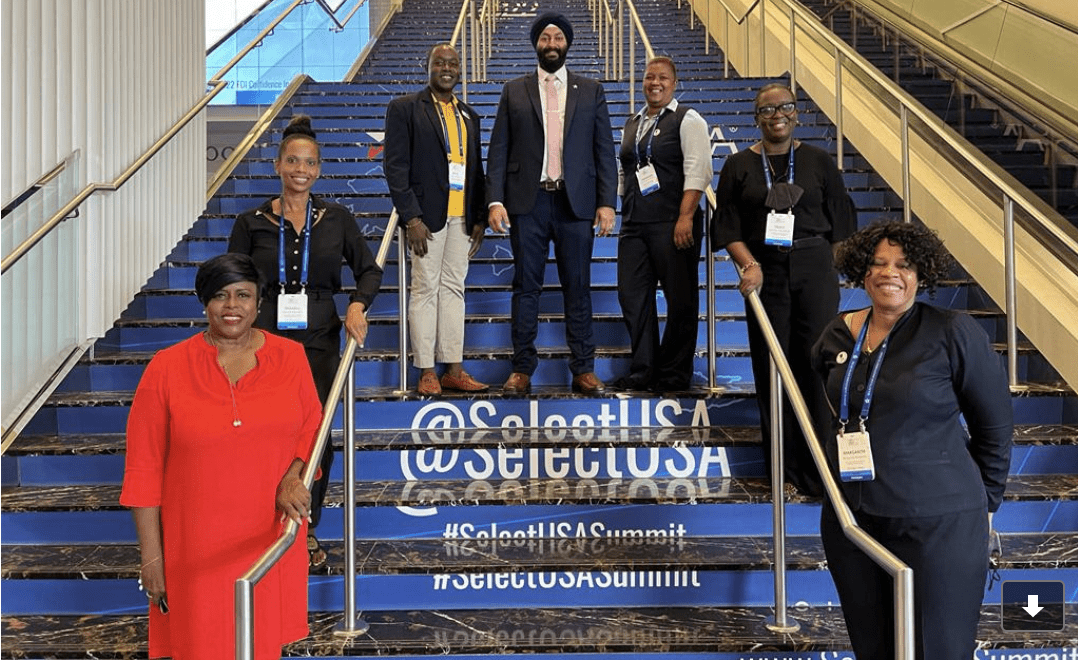 The USVI delegation was among several U.S. economic development organizations, international and domestic investors, senior government officials, and state and local government representatives participating in the first in-person summit since the onset of COVID-19.
During the summit, the delegation promoted the USVI's tax incentive program and the South Shore Trade Zone recently legislated in St. Croix as benefits to doing business in the USVI. The delegation included Tracy L. Bhola, general counsel, VIEDA; Margarita A. Benjamin, managing director, Economic Development Commission, VIEDA; Shanell Petersen, managing director, Marketing & 2040 Vision, VIEDA; Kyle Thomas, program manager, Marketing and 2040 Vision, VIEDA; LaShanna McBean de Chabert, application analyst I, VIEDA; and Anise Hodge, deputy executive director, VIPA.
"As a major foreign direct investment conference, the VIEDA and its partners were committed to making a huge impact at the SelectUSA Investment Summit this year towards attracting foreign direct investment," said Wayne L. Biggs Jr USVIEDA chief executive officer. "These marketing missions are key in the creation of jobs for Virgin Islanders and diversification of the economy," added CEO Biggs.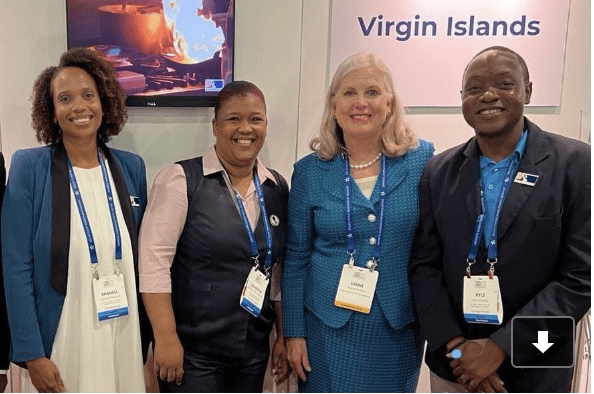 This year, the 2022 SelectUSA Investment Summit had 3,600 attendees from 70+ international markets and 51 states and territories, all gathering to take advantage of in-person networking and informative programming on key industry topics affecting the foreign direct investment community. Follow up with investment leads in the key industries include virtual one-on-one meetings and site visits in the territory throughout July.
For more information, contact Shanell Petersen, managing director, Marketing and 2040 Vision, at 340-773-6499, ext. no. 2411. To learn more about the SelectUSA 2022 Investment Summit, visit https://www.selectusasummit.us/