July 4, 6:45 p.m.
Jahfie Walcott was arrested without incident on Saturday morning, according to police. Walcott was charged with assault and burglary and domestic violence. No bail was set per the domestic violence statute. Walcott was remanded to the John A. Bell Bureau of Corrections pending his advice of rights hearing.
July 3, 3:45 p.m.
Jahfie Walcott of St. Croix is wanted for domestic violence assault and burglary, according to police.
Walcott drives a gold-colored Explorer with tint, has long black locks and facial hair, and is medium built with a dark complexion, police said.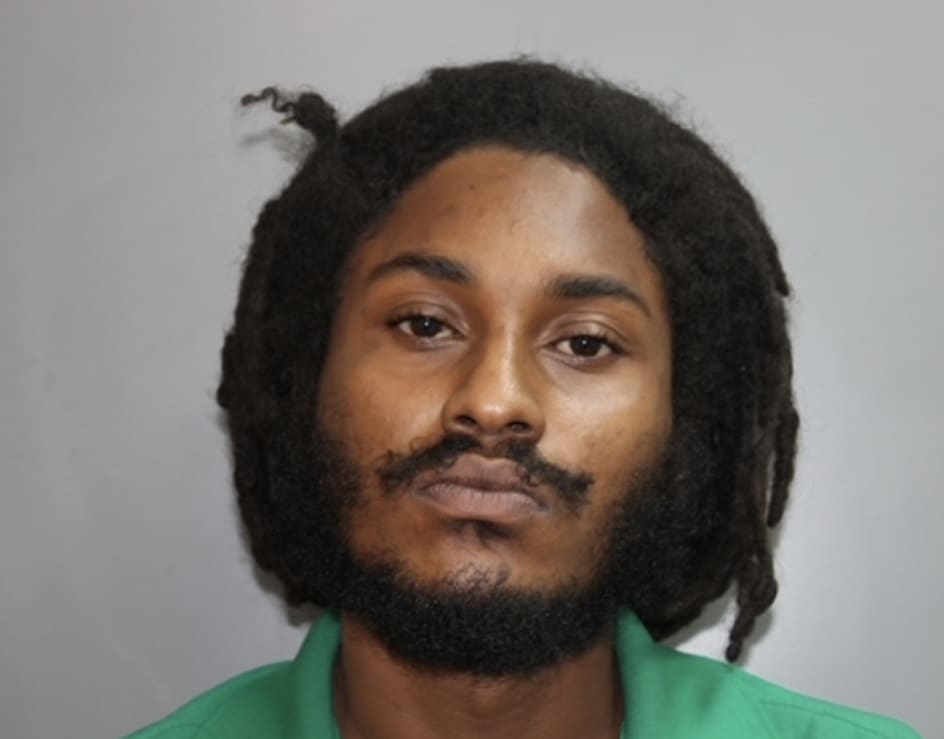 On Sunday, the police were dispatched to Joseph James Terrace in Estate Diamond after the 911 Emergency Call Center was notified of a burglary.
According to the victim, Jahfie Walcott, 22, allegedly came to her residence at 4:20 a.m. and asked to use the bathroom. When she refused to let him in, Walcott allegedly broke three louvers of the living room window and then entered the home, the V.I. Police Department reported. When the victim attempted to leave the house through the front door, Walcott began choking her while telling her he had to use the bathroom, police said.
The victim said she could not breathe but was able to tell Walcott that the neighbors would call the police, at which point he let her go. The victim ran out of the house to a neighbor's while Walcott insisted on using the bathroom, police reported. When Walcott could not find the victim in her home, he drove around the neighborhood looking for her and then left, according to the police report.
The police are asking anyone who knows the whereabouts of Jahfie Walcott to call the CIB Tip-Line at 340-778-4950, 340-712-6092, Crime Stoppers at 1-800-222-8477 (TIPS) or 911.