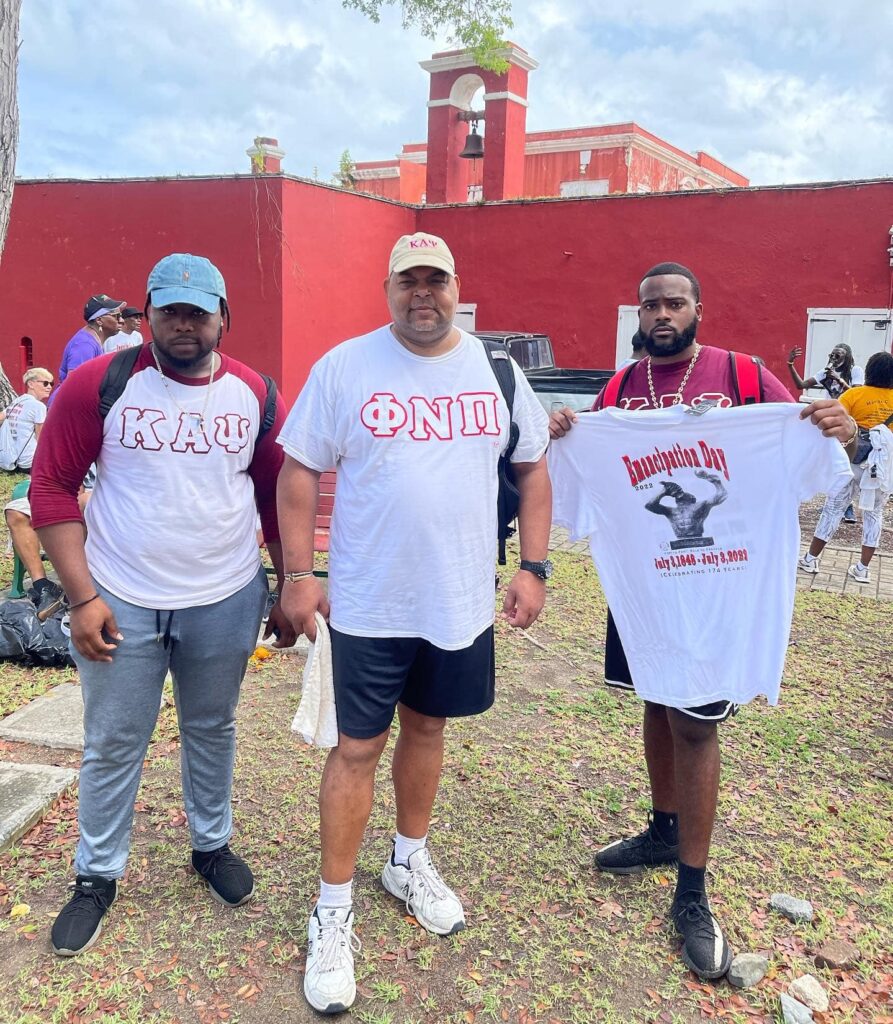 The St. Croix, U.S. Virgin Islands Alumni Chapter Brothers of Kappa Alpha Psi Inc. completed the 15.6-mile 22nd annual Freedom Walk on Sunday, Emancipation Day, trekking from Fort Christianvaern in Christiansted to Fort Frederik in Frederiksted.
This walk is in observance of the July 3, 1848 revolt and commemorates the 174th anniversary of Emancipation Day and celebrates the enslaved Africans who marched to Frederiksted and demanded freedom on the morning of July 3, 1848, in what is now called Buddhoe Park, the chapter said in a press release.
The historic revolt, led by molasses boiler Moses "General Buddhoe" Gottlieb, won freedom for slaves throughout the Danish West Indies almost 15 years before Abraham Lincoln's Emancipation Proclamation in the United States.
For more information visit their Facebook page, Instagram: @STXNUPES and Twitter: STX _ Nupes