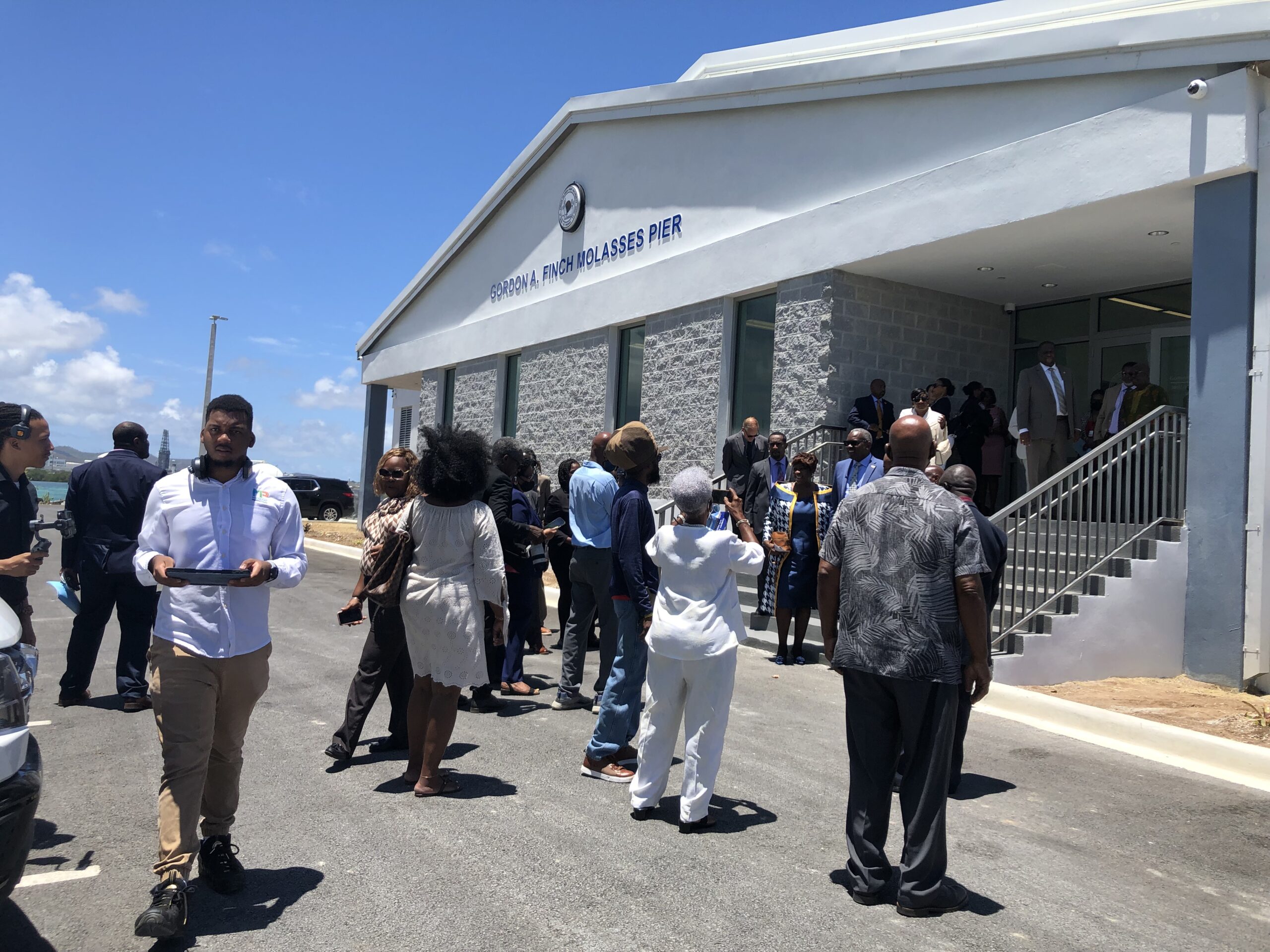 Government officials and co-workers of former V.I. Port Authority Executive Director Gordon A. Finch praised him and his legacy at length during the grand opening of the new Port Authority cargo facility bearing his name Thursday at the Molasses Pier in Krause Lagoon.
Finch was executive director from 1991 to 2002 and then served on the Board of Governors for two years. Under his leadership, the Port Authority completed St. Croix's only cruise ship facility in Frederiksted and renovated and expanded the Henry E. Rohlsen Airport on St. Croix and the Cyril E. King Airport terminals and runways on St. Thomas. Finch is also a former Public Works commissioner.
The pier, itself completed in 1998, is located on an eight-acres on the South Shore with docking space for several types of vessels, a roll-on/roll-off ramp, two separate dolphins for berthing bulk-type vessels and space for bulk cargo storage. There are asphalt and molasses pipelines extending from the dock to storage tanks.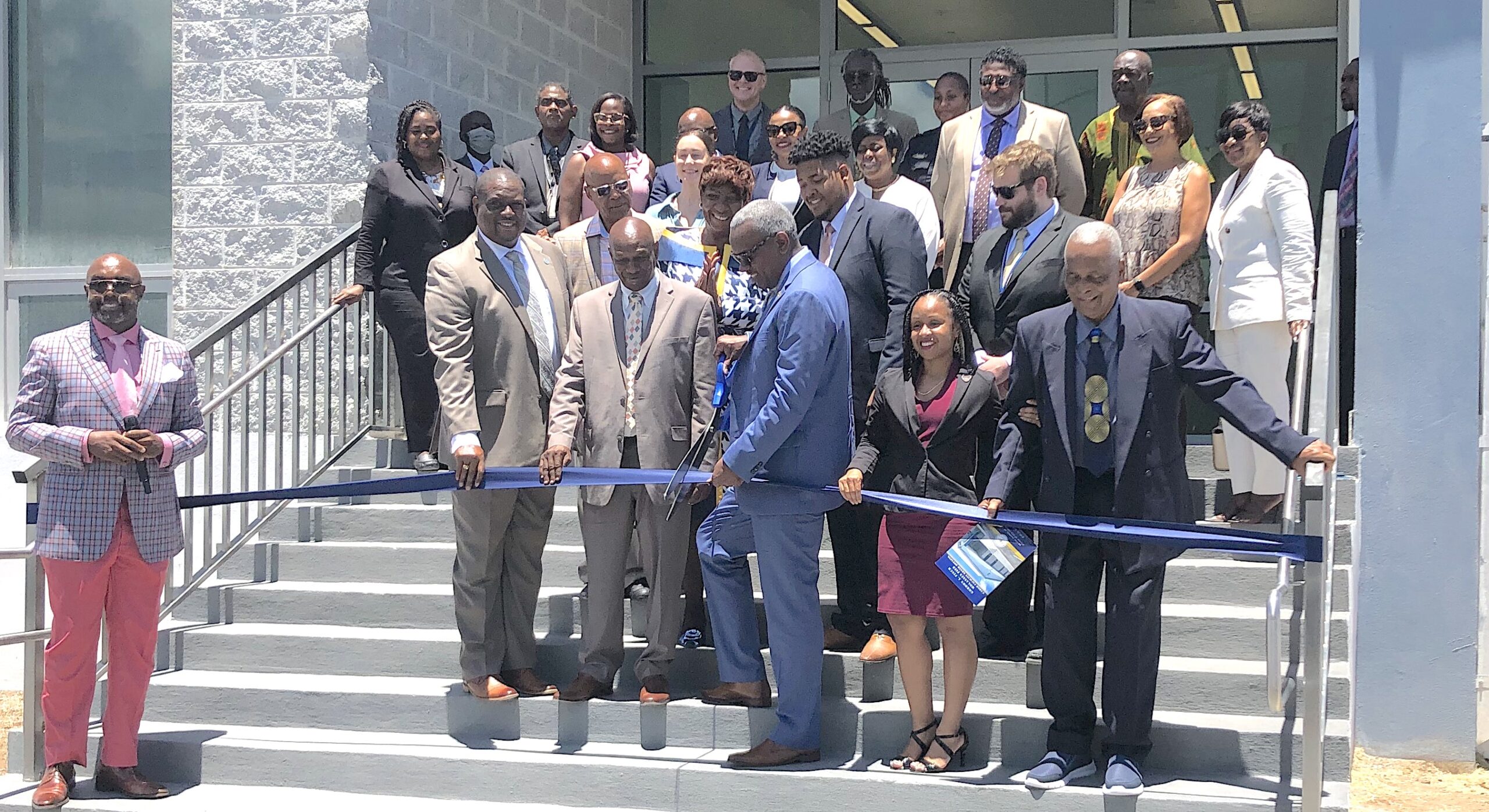 According to current Port Authority Executive Director Carlton Dowe, the new facility was conceptualized in 2007. After being turned down for two grants, Dowe landed a $10.6 million grant from the U.S. Department of Transportation Maritime Administration. The required $3.8 million matching grant was appropriated by the V.I. Legislature and ground-breaking took place in 2020.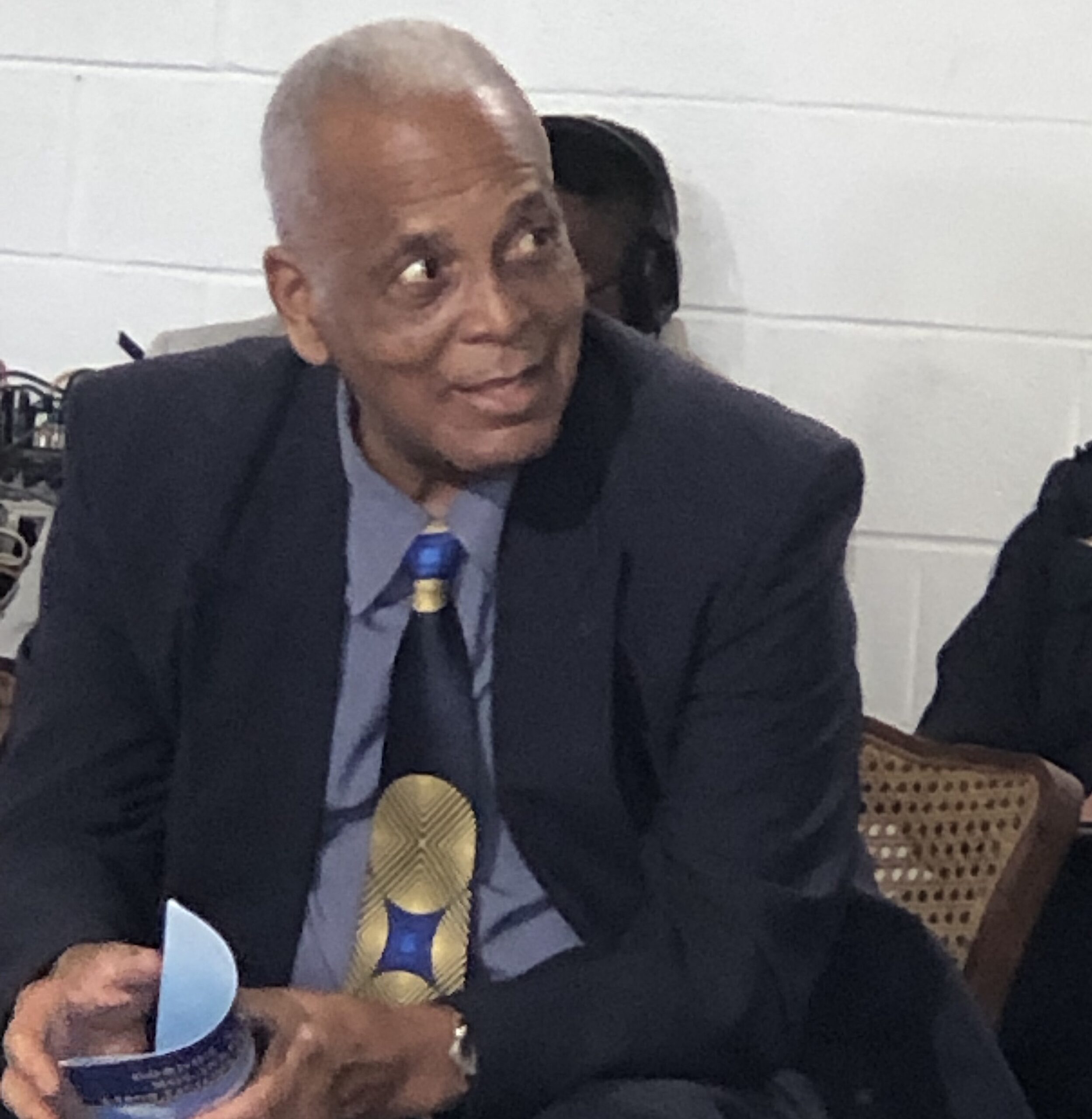 Damian Cartwright, the first Port Authority engineer to work on the project, said Dowe told him "I'll get the money, you do the rest." Cartwright left the agency and mechanical engineer Tafari Nelson completed the job.
Finch also spoke about benefits of the new facility and enlightened the audience on his vision for the future. He predicted cruise lines will abandon mega-yachts and begin building smaller ships. COVID-19 has taught the industry there will be more pandemics and smaller ships will not carry as much liability. Those lighter ships will be attracted to St. Croix, he added.
Finch said the cargo pier not only provides storage on the South Shore but pointed out that now the Gallows Bay dock can be converted into a small cruise ship and ferry boat pier, complete with amenities such as shopping and restaurants.
"Moving cargo out of Gallows Bay and developing Gallows Bay as a passenger facility – major yachts, power yachts as well as sailing yachts, even running out the ferry back and forth to St. Thomas, and hopefully even Tortola. That passenger facility in Christiansted has the potential to be a major economic hub."
Dowe added that cruise ships calling on St. Croix will increase dramatically next year, going from the current 40-50 stops to 140 stops by Royal Caribbean.
Gov. Albert Bryan, Jr. was the last to speak and complemented Finch, saying he "treated the Port Authority like his child."
Bryan then listed projects that are part of his "vision" to enhance the St. Croix economy in addition to the new cargo facility. More hotel rooms will be built in Christiansted, Green Cay and Gallows Bay as well as a marina. There are also talks about building a shipyard, registry and moving the V.I. Water and Power Authority to the South Shore, he said.
Additionally, a million dollars is being spent on street lights and park benches in Frederiksted and a new pier is in the planning stages. The local government is also working on creating a V.I. Park System – " all our merry ride to progress."
Others who spoke at the dedication included former senator Alicia "Chucky" Hansen who sponsored the bill naming the facility, Sens. Kurt Vialet and Kenneth Gittens and Tionee Scotland for the Delegate to Congress Stacey Plaskett. Other speakers represented AT Construction who constructed the building, U.S. Customs and Border Protection, the U.S. Maritime Administration and the V.I. Bureau of Internal Revenue.
"The ports are the economic gateway of the Virgin Islands," Willard John, chairman of the VIPA board, said during his comments.