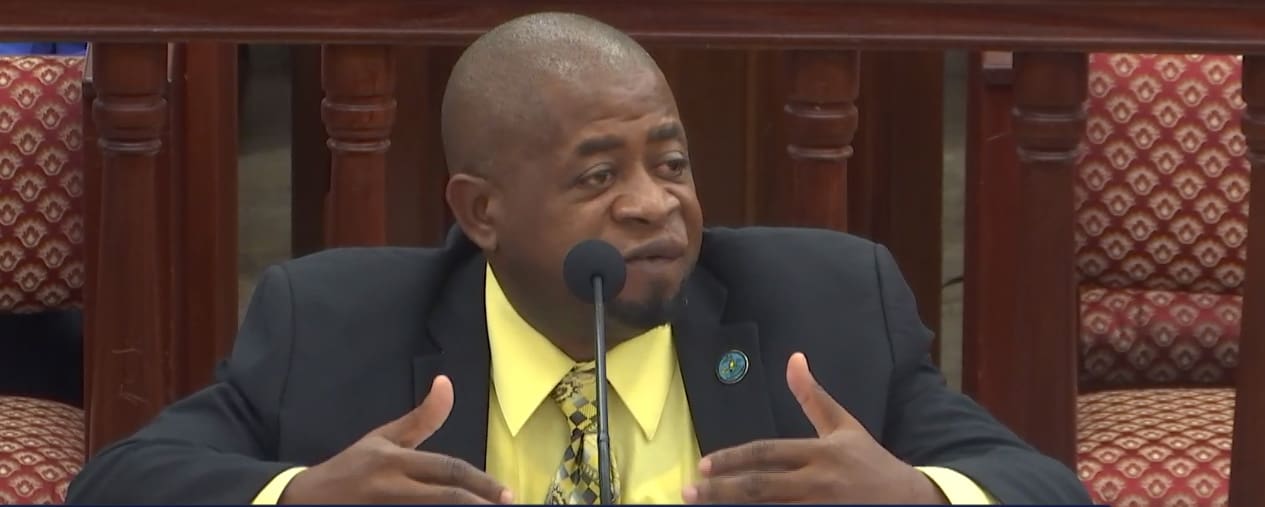 Daryl George, director of Fire and Emergency Medical Services, told members of the Senate Committee on Finance Thursday that his department needed a 7 percent budget increase from the fiscal year 2022 because of increased personnel costs due to the transfer of EMS employees.
He said 90 percent of the $30.1 million General Fund request was to cover the cost of staffing.
The staff he oversees since Emergency Medical Services moved under Fire Services in April includes 308 people. Of the 308: 232 are in the fire suppression; 11 are in arson investigation and prevention; 31 are in administration and 34 are in EMS.
He testified eight new fire personnel in the St. Croix District were placed on shift last November and in St. Thomas/St. John District, 22 fire recruits were hired last month.
He said the number of EMS-certified fire personnel is expected to grow. Four firefighters earned their Emergency Medical Responder certification, bringing the total number of firefighters/EMRs to 25. Two other firefighters became Emergency Medical Technicians and additional fire personnel are expected to complete EMT training before October.
According to George, non-appropriated funding is a key component of the Fire and Emergency Medical Services budget. He said non-appropriated local funds are projected to total $827,800 in 2023, based on projections for the Fire Service Emergency Fund and the Emergency Services Fund.
The Fire Service Emergency Fund comes from fines and fees collected by the Prevention Unit for fire safety inspections, permits, and other services. The Emergency Services Fund consists of emergency surcharges collected from users of mobile phones and landlines.
An area that drew concern from senators was an expanding vehicle fleet without a maintenance plan and without designated funds for fuel.
Sen. Javan James said he wanted to make sure there was a maintenance plan. He was told maintenance was paid for out of the Emergency Service Fund.
Sen. Kenneth Gittens followed up saying he was concerned that there was not a schedule of regular maintenance that "ensured inspections of the vehicle." He added, "I don't want any firefighter to get injured or to injure anyone else in an accident." He said sirens had to be loud enough and flashing lights all working.
Sen. Janelle Sarauw questioned whether the recruitment effort to fill a mechanic vacancy had "branched out" enough. She said that the Department could not just say the salary ($50,000) was too low and quit trying.
In February, two rescue vehicles, purchased with grant funding from the Department of Interior, were received and put into service. An additional six response vehicles – four quick response vehicles and two pumpers – are expected to arrive in the territory by the end of the month and will be put into service by the end of July. The pumpers were purchased with funding appropriated by the Senate. Three other vehicles were purchased with appropriated funds and should arrive on the islands in September.
A boat that will be the foundation for a new marine response team is expected to arrive at the beginning of next year. George said members of the response team will be recruited internally, and a training plan for marine response will be developed.
Sens. Kurt Vialet, Marvin Blyden, Samuel Carrión, Dwayne DeGraff, James, Carla Joseph, Gittens, and Sarauw were present at the committee hearing.