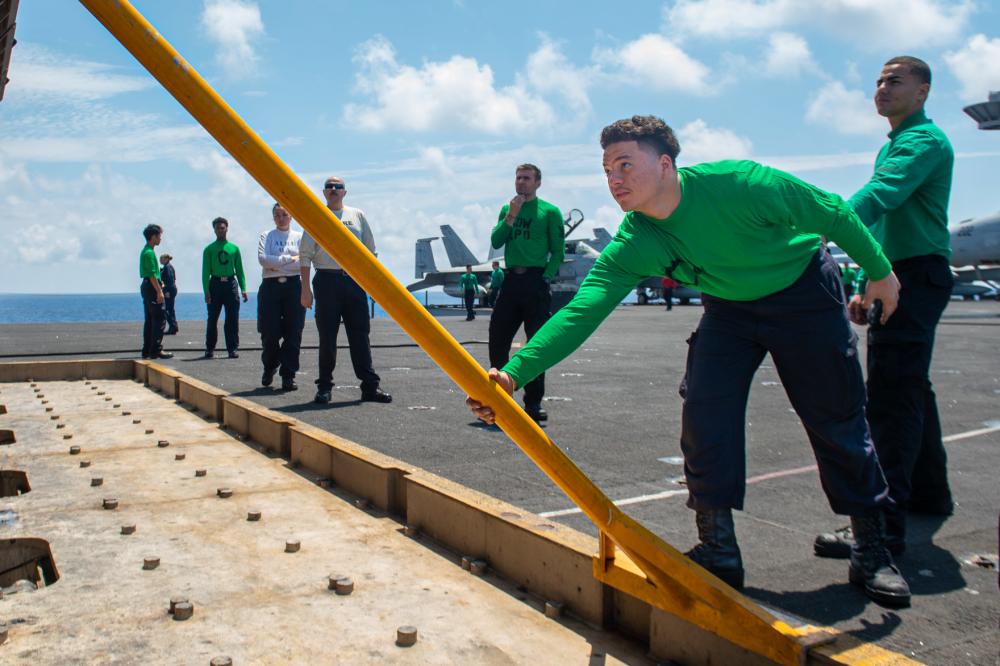 Aviation Boatswain's Mate (Equipment) Airman Oliver Tejada of Saint Croix is currently deployed with the U.S. Navy aboard the aircraft carrier USS Harry S. Truman (CVN 75) in the Ionian Sea.
The Harry S. Truman Carrier Strike Group is on a scheduled deployment in the U.S. Naval Forces Europe area of operations, employed by the U.S. Sixth Fleet to defend U.S., allied and partner interests, according to the U.S. Navy.
The Ionian Sea is a bay of the Mediterranean Sea, connected to the Adriatic Sea to the north, and bounded by Southern Italy and the Salento peninsula to the west, southern Albania to the north, and the west coast of Greece.