From natural disasters to manmade ones that have impacted the town, Frederiksted hasn't always had the greatest luck. Could the next misadventure to befall it be a bat invasion?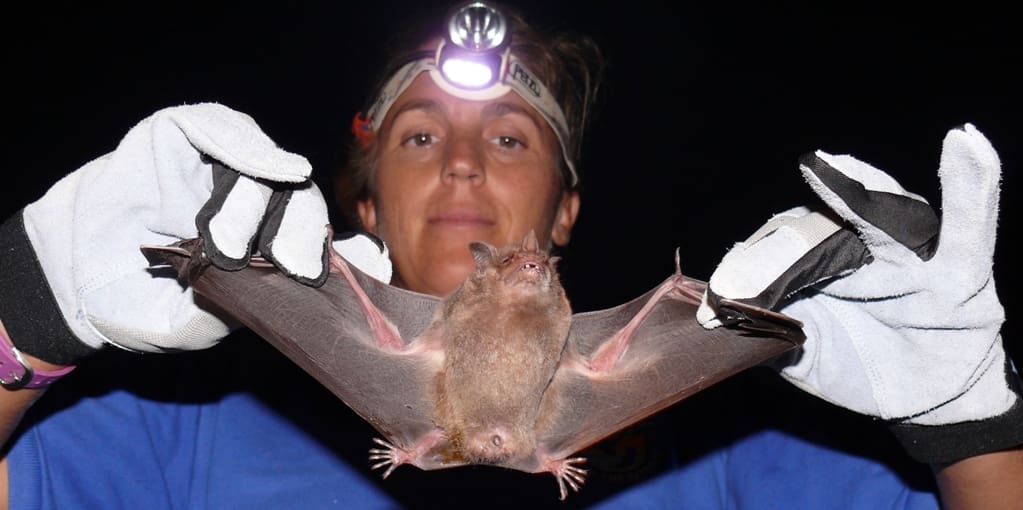 Sen. Janelle Sarauw sees it as a possibility if the Department of Planning and Natural Resources doesn't handle the situation at Brugal Rum Factory correctly. However, the Brugal bat rookery is not what it once was.
The ruins of the rum factory, with its scenic setting just north of Frederiksted in flat grasslands, with a few mahogany trees and bat rookery, have been proposed for years for different types of development.
Fish and Wildlife had already started to move its offices into the site when the 2017 hurricanes hit, tearing the roof off the main building and snuffing those plans. Sen. Kurt Vialet questioned Jean-Pierre L. Oriol, commissioner, Department of Planning and Natural Resources, at Friday's Committee on Disaster Recovery, about what he planned now to do with the property. Oriol said there were plans for it, but at this time, he could not publicly discuss them. Reports were that the property was originally acquired to protect the bats, but that seems not to be true now.
St. Croix may not have as many bats as it has mango trees and mosquitoes, but some watchers of the night sky would say it was close.
It is pretty much agreed that the Brugal had been the home to the largest bat roost on the islands. But that is no longer true. Oriol did not agree with Sarauw when she said at the hearing that there "were millions of bats there." He did say the number was massive. However, he, too, might be overestimating the numbers.
Although local environmentalists have counted thousands of bats at the ruins, the number has declined significantly since the roof left the main building where most of the bats hung out.
Gary Kwiecinsai, a biology professor at the University of Scranton, has been surveying the number of bats in the Lesser Antilles for years and specifically at Brugal for 20 years. He told the Source Friday night that before Hurricane Maria, his survey indicated about 5,000 bats living in the ruins, but in his last count, before COVID stopped his travels, his count was about 500.
Sarauw's concern that Frederiksted might get "dark and gloomy" with bats arose after Oriol mentioned an effort that could be used to get bats to leave the area. He mentioned certain sound waves could be produced in an area that would dissuade bats from roosting there. He told Sarauw that miniature bat habitats could be built in the surrounding area so the bats would not all head toward Frederiksted.
Kwiecinsai told the Source that bats are attached to their original roosting spot, and the only way to stop them from coming back is to plug all possible entrances to the spot. He also said the numbers would only grow slowly back because bats only have one baby per year.
In October 2009, Jennifer Valiulis, then a wildlife biologist from the Division of Fish and Wildlife and presently executive director of St. Croix Environmental Association, led a public tour of the Brugal ruins. She said at that time that bats were the only mammals native to the Virgin Islands.
The mice, rats, deer, and mongoose (and people) all came to the islands much later — when bats had already been there for hundreds of thousands, if not millions of years. Bats first evolved about 50 million years ago, long before people. While some think they are flying rodents, they are not related to rodents. And though they are a mammalian order of their own, they are more closely related to primates like monkeys, lemurs, and people.
Valiulis also emphasized that fruit bats, one of four types of bats found in Brugal, play a major role in dispersing the seeds of native trees, like guavaberry, and in pollinating mangos, bananas, coconuts, soursop, and almonds. Another important bat at the site is the Pallas' Mastiff Bat, also called the roof bat or mosquito bat. This fellow is the territory's smallest bat, measuring only about two-and-a-half inches long and with a wingspan of less than a foot. According to Valiulis, three or four of these bats around your house will get rid "of two thousand or more mosquitoes a night."
Sarauw asked Oriol if he would be hiring an expert to deal with the bats at Brugal. He replied that DPNR already had on staff people with PhDs in relevant areas.
Kwiecinsai, next week, will be making his first visit back to St. Croix since the pandemic erupted.