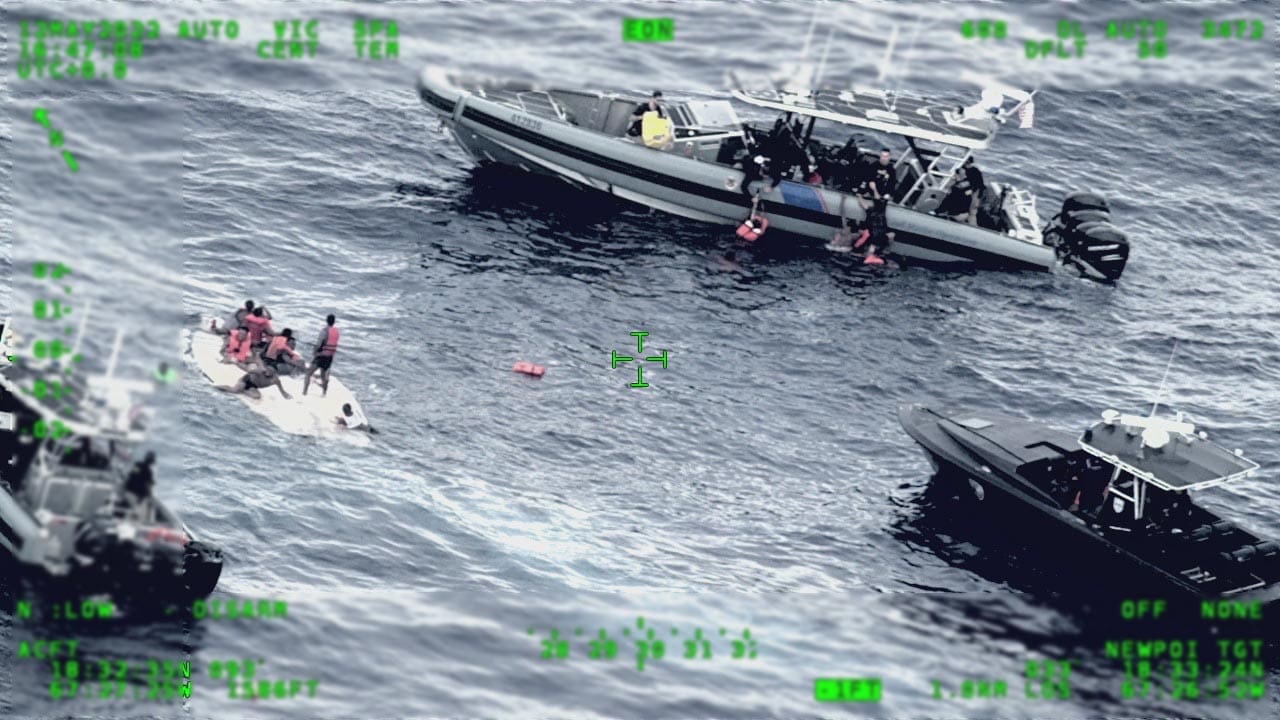 Coast Guard rescue crews responded Thursday to a mass rescue case of people in the water from a capsized about 10 nautical miles north of Desecheo Island, Puerto Rico. At least 11 are dead and dozens were rescued.
The Coast Guard received a report at 11:47 a.m. Thursday that the aircrew of a Customs and Border Protection aircraft had sighted a capsized vessel with people in the water who did not appear to be wearing life jackets.
The Coast Guard launched helicopters from Air Station Borinquen and diverted the Coast Guard Cutter Joseph Tezanos to rescue possible survivors. Customs and Border Protection and Puerto Rico Police Joint Forces of Rapid Action marine units also responded.
Around 6 p.m., the Coast Guard reported there were 11 known dead, with 31 survivors: 11 women and 20 men. Responders triaged survivors and then evacuated them ashore for medical treatment at Air Station Borinquen. The search for survivors is scheduled to continue through the night.
"Our hopes and prayers are with the survivors and those still missing. Our highest priority is saving lives and that is what my crews will exhaust themselves doing. We are searching for survivors with all available assets, including helicopters, airplanes, and rescue boats from the U.S. Coast Guard, Customs and Border Protection Air and Marine Operations and Puerto Rico Joint Forces of Rapid Response Partners. We are coordinating with shoreside responders to evacuate anyone who needs medical care ashore. The sea is dangerous. These ventures are dangerous," said Coast Guard Rear Admiral Brendan C. McPherson in a statement.