On Saturday, the Victims United Inc. will host their Community Awareness Fair and Fun Day at the Franklin D. Roosevelt Park on St. Thomas to bring awareness to the rights, access, and equity for all victims of crime.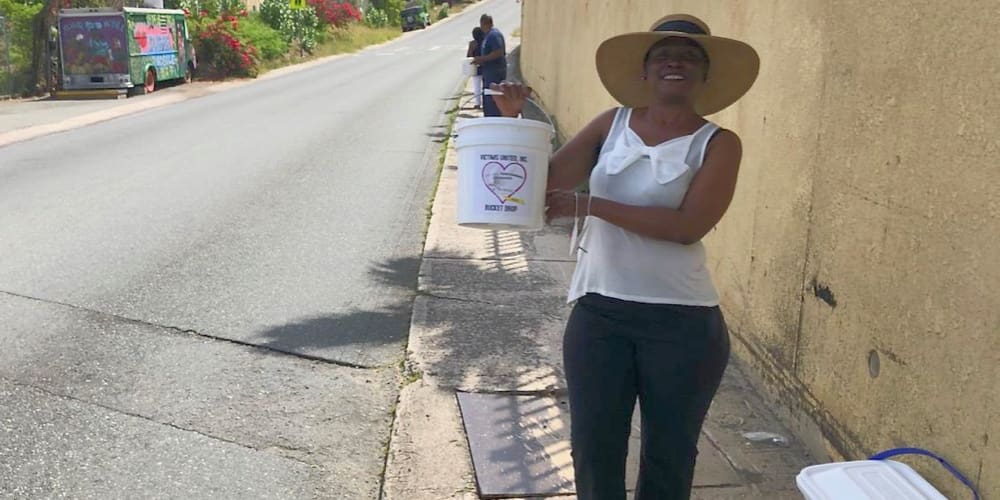 This week is National Crime Victims' Rights Week, and the activities being hosted by Victims United Inc. are just one of the many projects being conducted nationwide. For Victims United Inc, the funding will be used to host a fun day and a walk.
"It says to our community that we care about these issues more than anything. We care about those who are suffering in our community without resolve," said Victims United Inc. founder Bernadette Gonsalves.
The day's events will start off with an awareness walk. At 7 am sharp, all those looking to participate will walk from the Roosevelt Park and head to Mandela Circle by way of the Waterfront, then head back to Roosevelt Park for what Gonsalves calls the "family fun day."
Adult t-shirts will be available for sale before the walk. For children, they will receive a free t-shirt. According to Gonsalves, there will even be a $200 cash prize given to the biggest group of walkers that participate.
"I would love to see our children proudly wearing these shirts," said Gonsalves.
When asked who can attend the day's events, the Victims United Inc founder replied that persons of all ages are invited to attend and that there will be no cost to participate in the activities.
During the fun day, games such as tug of war, egg and spoon races, and musical chairs will be played. There will even be a soul train line for those not afraid to show off some of their dance skills. Snacks such as hotdogs and refreshments will also be on sale.
Last Saturday, Victims United Inc. hosted a bucket drop to raise funds for the survivors of victims of homicide. But the organization was not only there to raise funds. During their annual bucket drop, they also gave out information, such as national contact numbers, that could assist individuals affected by crime.
Gonsalves said that "I want to let the community know that the organization is here to serve throughout."
Victims United Inc. is a non-profit group that provides programs and support services for survivors of victims of crime. It was started in 2009 by Gonsalves after she lost her son Issachar Tigre Chinnery to gun violence. The organization is one of 50 groups this year to receive funding from the National Association of VOCA Assistance Administrators to host its family fun day. In total, there were 240 applications. The goal of the national organization is to promote community awareness of crime victims' rights and services. Since 2004, they have provided financial and technical assistance to more than 1000 community projects that promote victim and public awareness and outreach activities.
Gonsavels invites the community to come out and enjoy part of the day with Victims United Inc. To get in contact with her about the activities, call 340-642-5204. For more information on her organization, visit https://iktcf-vu.org/about-us.