After two years of waiting, Virgin Islanders by the hundreds spilled into the Austin "Babe" Monsanto Marine Terminal to celebrate the 70th year of Carnival. They were joined by hundreds of cruise ship passengers arriving on the Allure of the Seas for a day of fun, music, cultural performances and food.
The St. Thomas Food Fair has for years been the biggest public celebration in the territory, seconded only by St. Croix Agrifest. But the Covid-19 pandemic and the public health restrictions on gatherings derailed traditions for two years.
That made Wednesday's reappearance of the Food Fair a welcomed sign of spring. Most of those who attended praised the new venue chosen by the Department of Tourism Division of Festivals for its spaciousness and available seating in covered areas, away from the sun.
Prepared food options, produce and drink stands, and purveyors of baked goods came ready to delight. Wednesday's Food Fair also saw the debut opening of the Soup 'A Bowl mobile food stand. Those who brought their appetites stood patiently in line at their favorite stands, including Pete's Grill.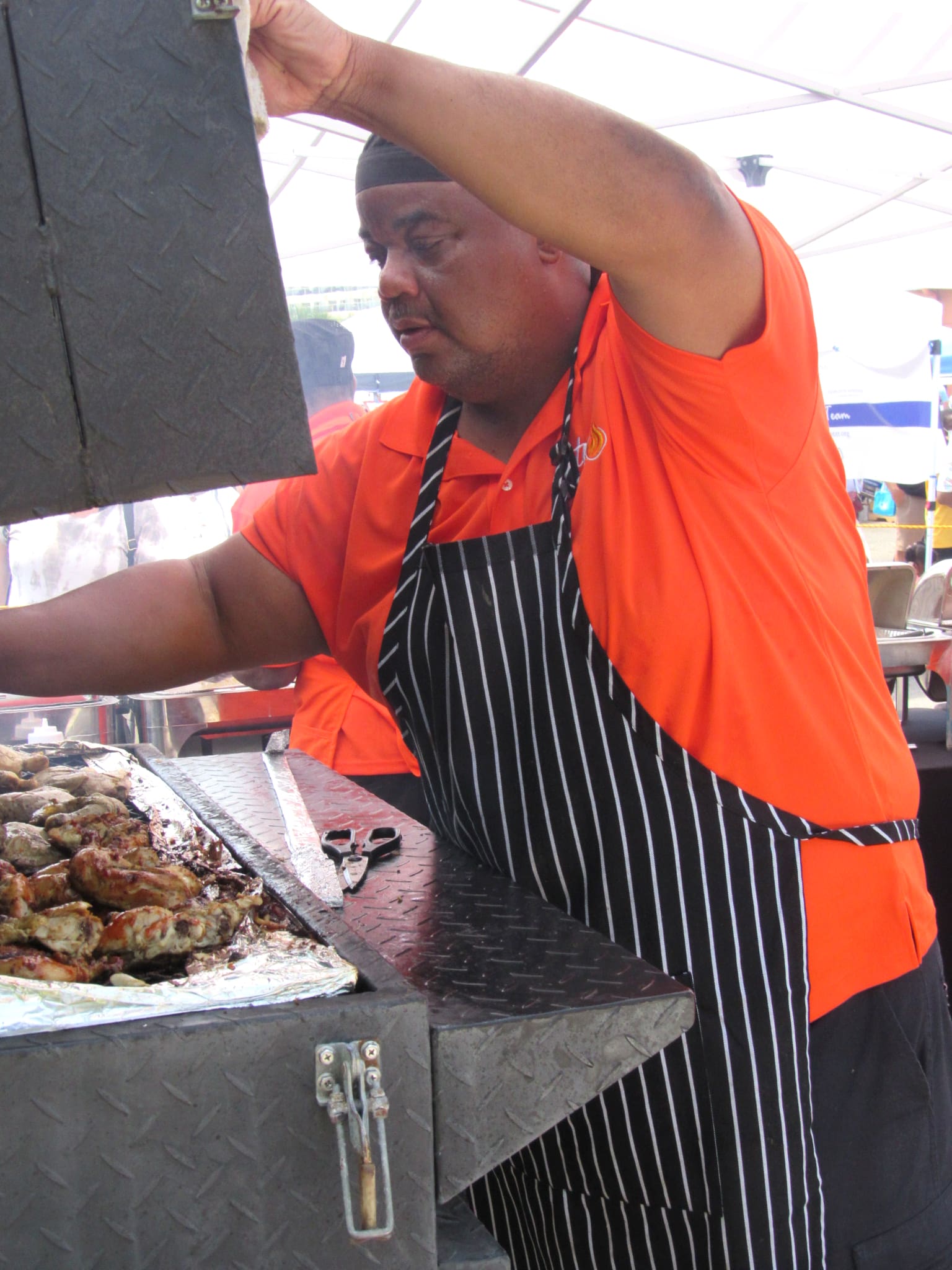 Chef Elbert Petersen hoisted the heavy lid of the grill where smoke emerged and a generous spread of barbequed chicken sizzled. Petersen seemed unfazed by the long line waiting for service.
"Every year, every year," he said. "Pete's Grill is Number One."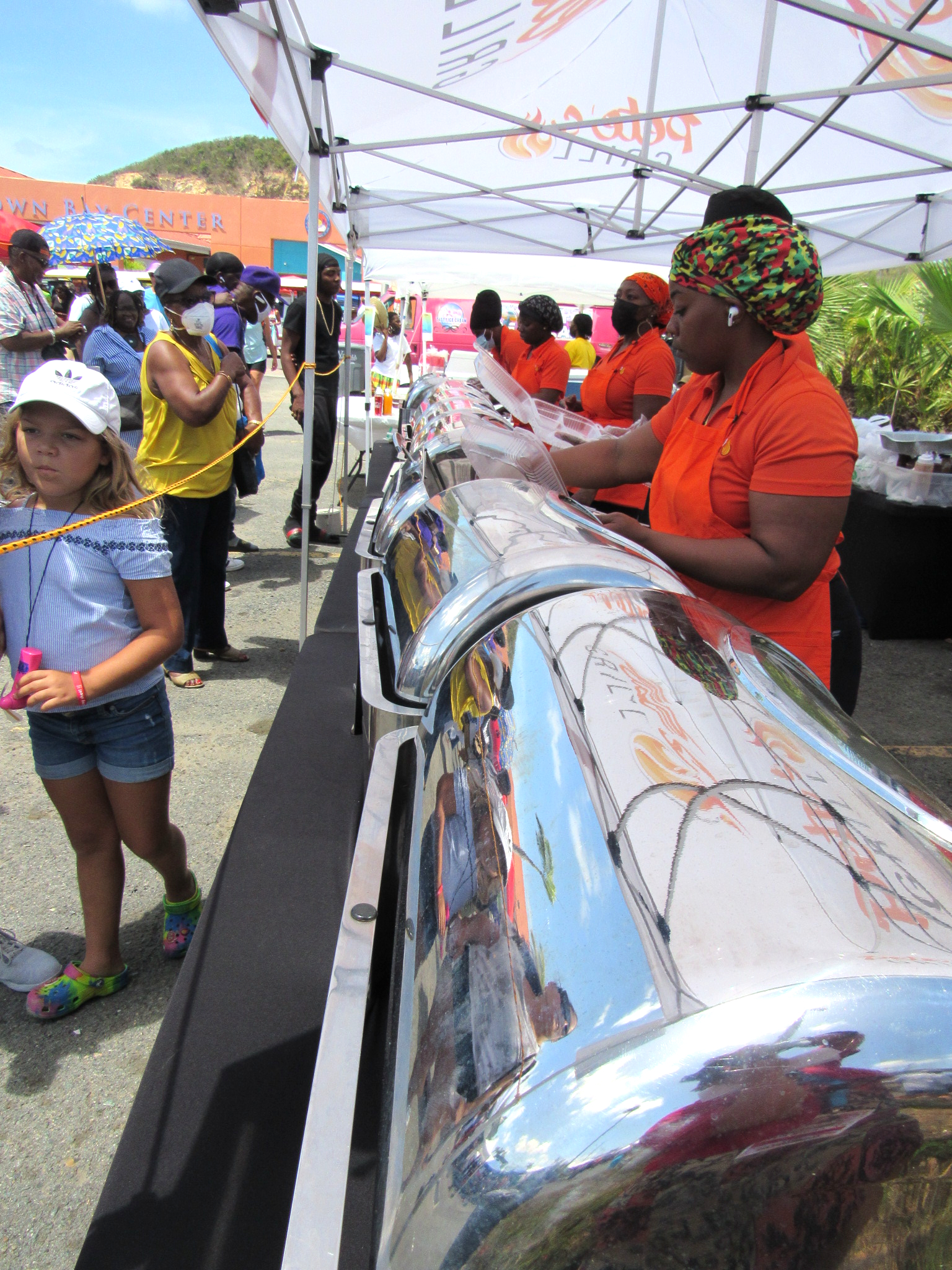 At Toya's Catering, server Gerda Morales followed the directions of a customer who closely supervised the packing of her take-out lunch box.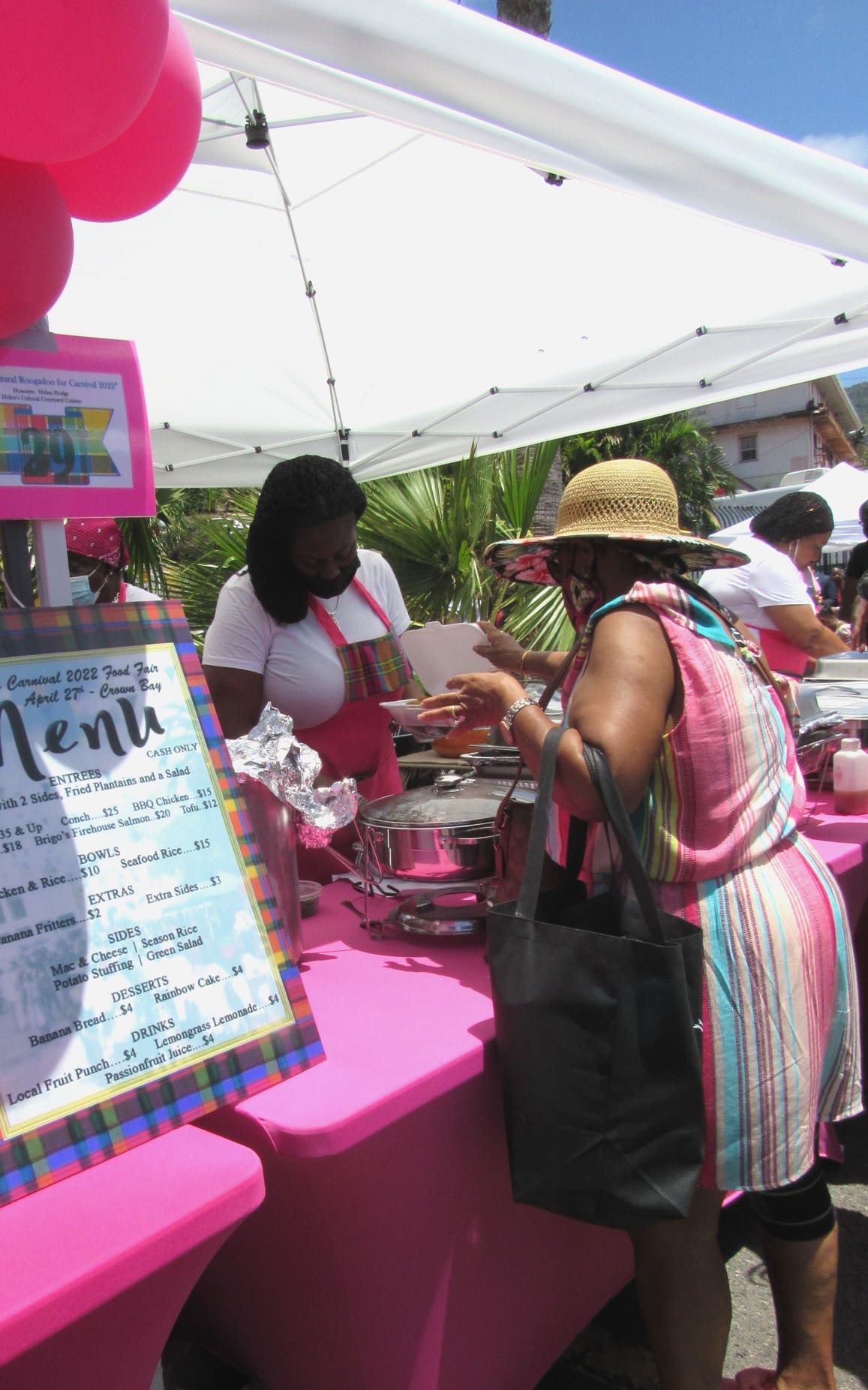 Rita Brady-Bermudez, a member of the Jester's parade troupe, came dressed in a decorated straw hat, reminiscent of the Carnival 1952.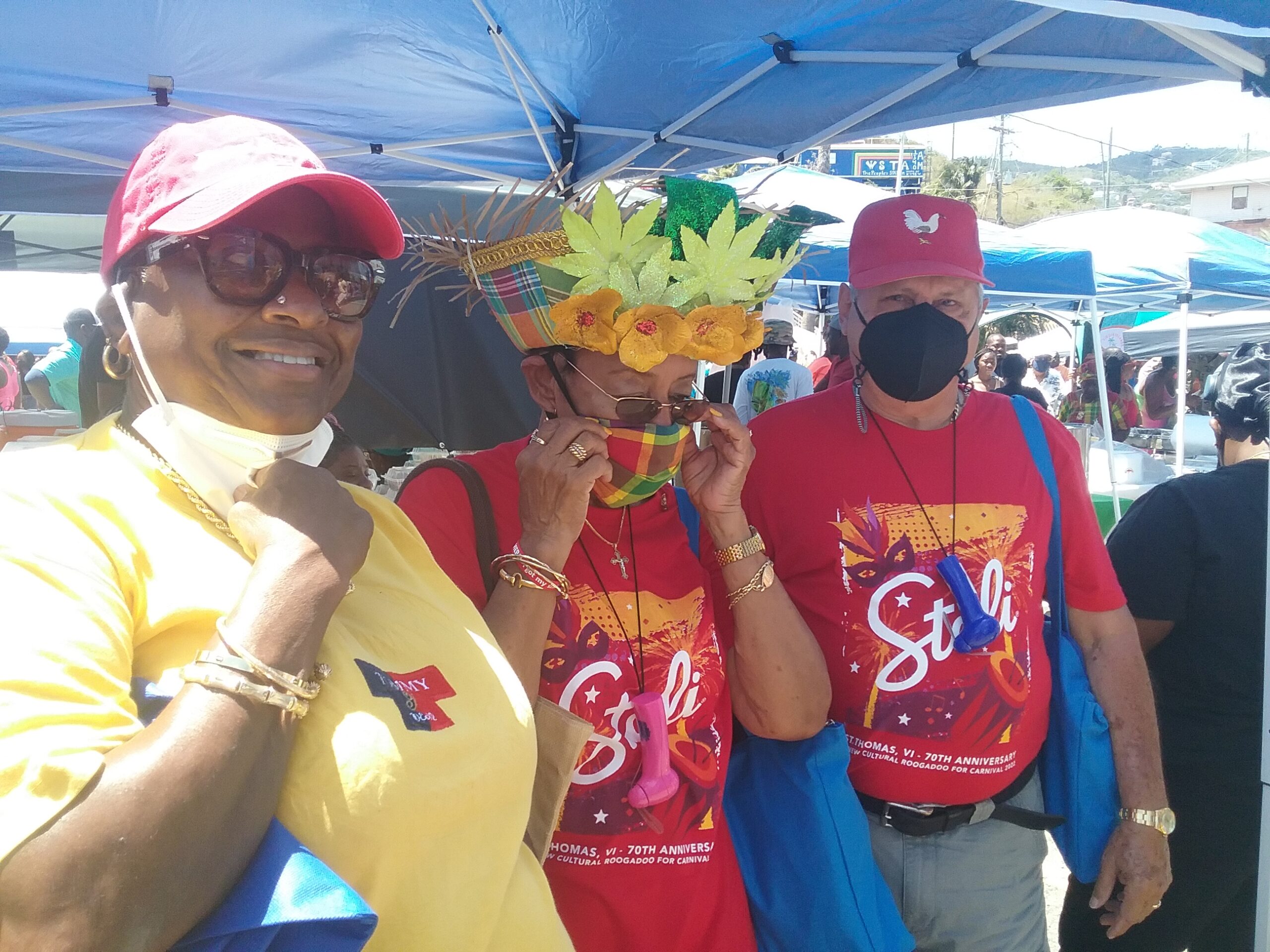 "Traditionally, we always wore hats, especially for the opening of the Village," she said.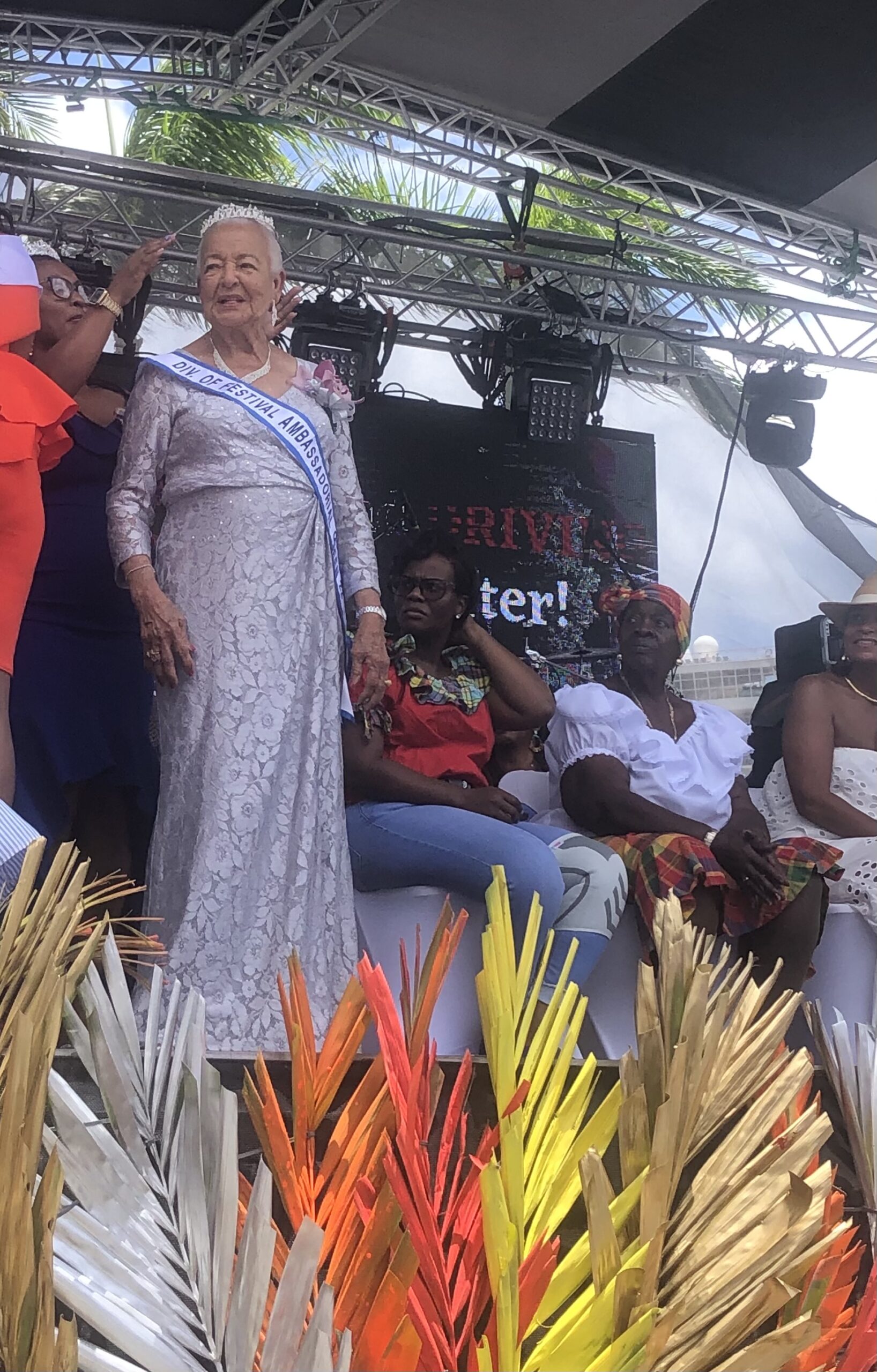 Also harkening back to 1952 was a special ceremony on stage at Crown Bay Center for the second coronation of Carmen Sibilly. When she won her title at the first Carnival Queen competition, Sibilly – then Carmen Nicholson – was crowned along with Leo Sibilly, who won the title of Carnival King.
The two later married and had six children. King Leo died in 2013 at the age of 87, after 59 years of marriage.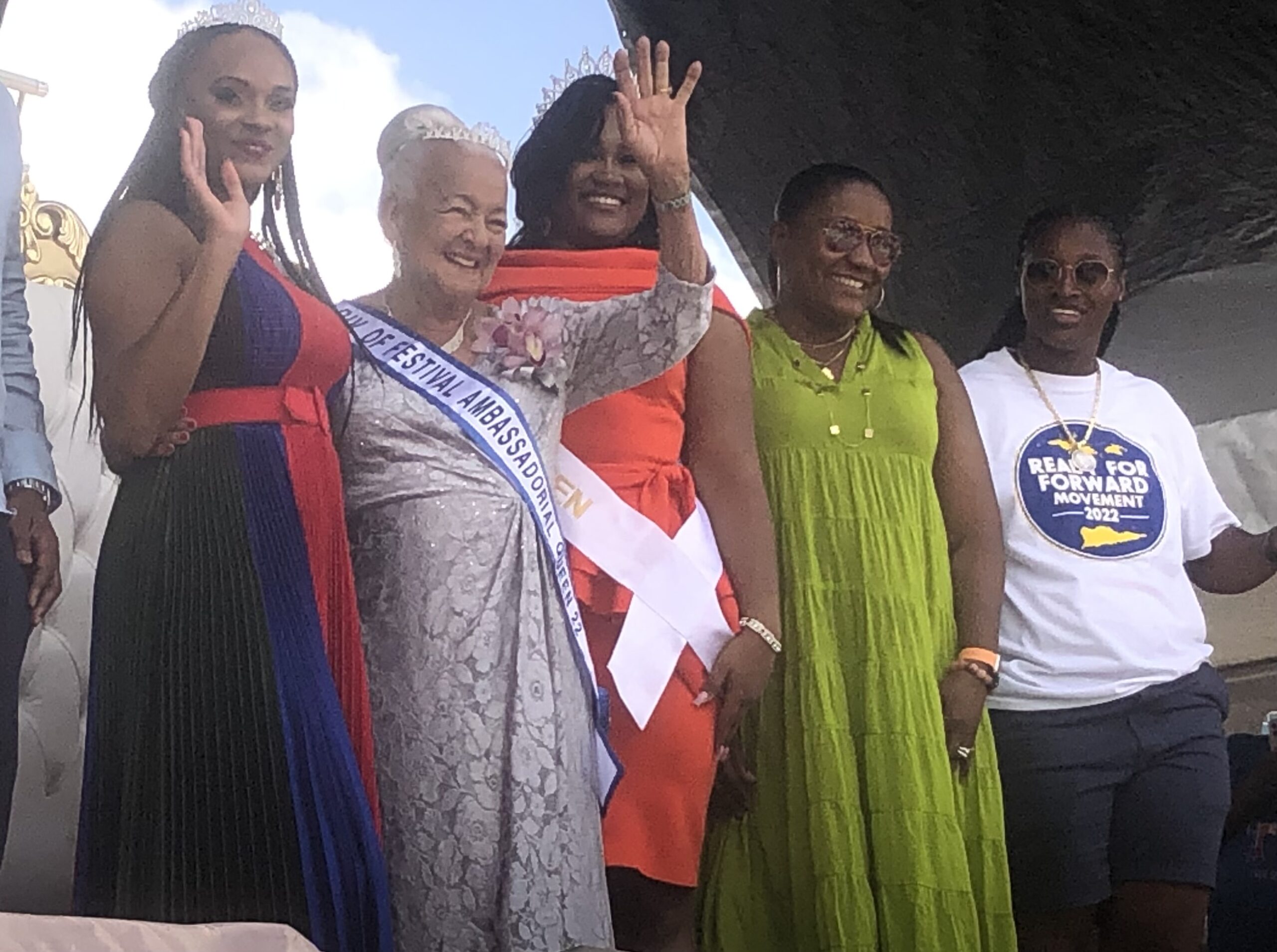 Queen Carmen wore a champagne white gown, studded with crystals and pearls for her second coronation. Her daughter sent it to her from the States, she said. She welcomed the locals and visitors from the stage and called Wednesday's food fair a very special event.
Also honored Wednesday was Helen Hodge, a food fair vendor of baked treats and local specialties. When she was asked after the ceremony which of her dishes was best, Hodge said, "All of them."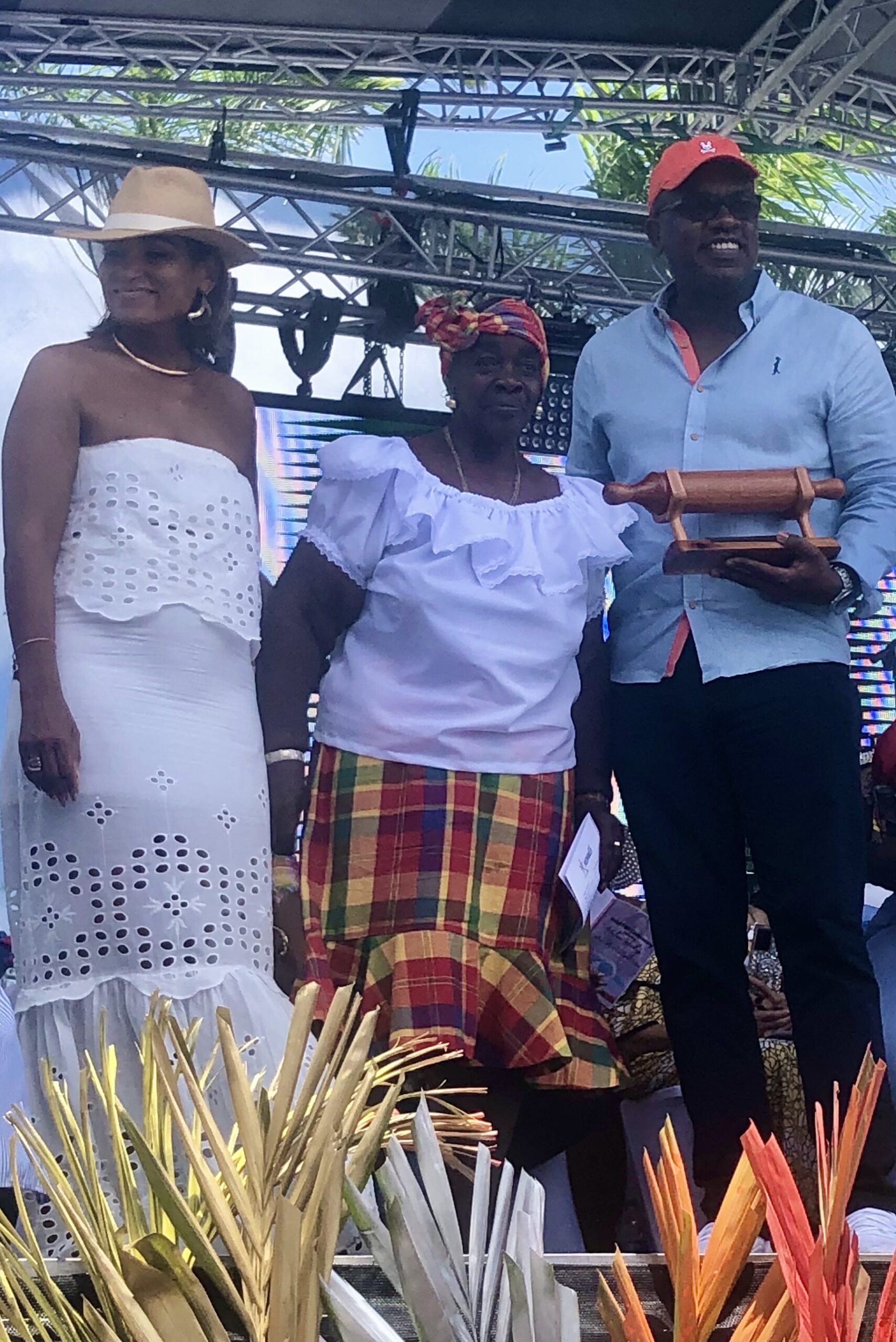 She was congratulated by Gov. Albert Bryan and First Lady Yolanda Bryan.