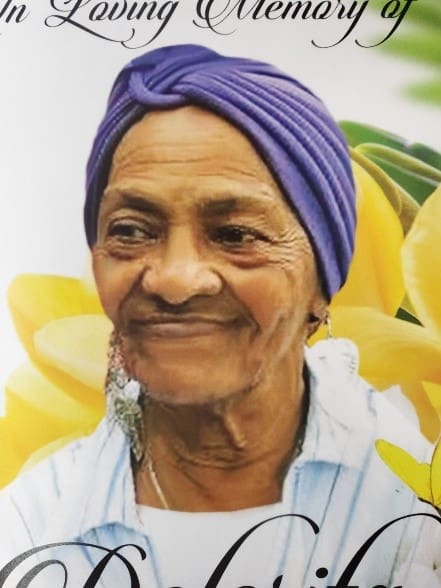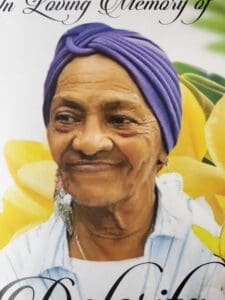 Dolorita Maria Simmonds Burke was born on the beautiful island of St. Croix, United State Virgin Islands, to Moltina and Alpheus Simmonds. She died on March 27.
She is survived by her six children: Neville A. Burke, Jr., Johnny A. Burke, Maria Burke-John (Fred), Kiture A. Burke Sr. (Trudie), David A. Simmonds and Duchene A. Martin Jr. (Ann Marie). Dolorita was also survived by 27 grandchildren, 16 great-grandchildren, 25 great-great grandchildren, and 13 nieces and nephews.
The viewing will take place at 10 a.m. followed by a funeral service at 10:30 a.m., Friday, April 29, at Holy Cross Catholic Church. Interment will be at Christiansted Cemetery.