Sen. Javan James said Thursday he is stepping back from politics to spend more time with his family and will not seek reelection.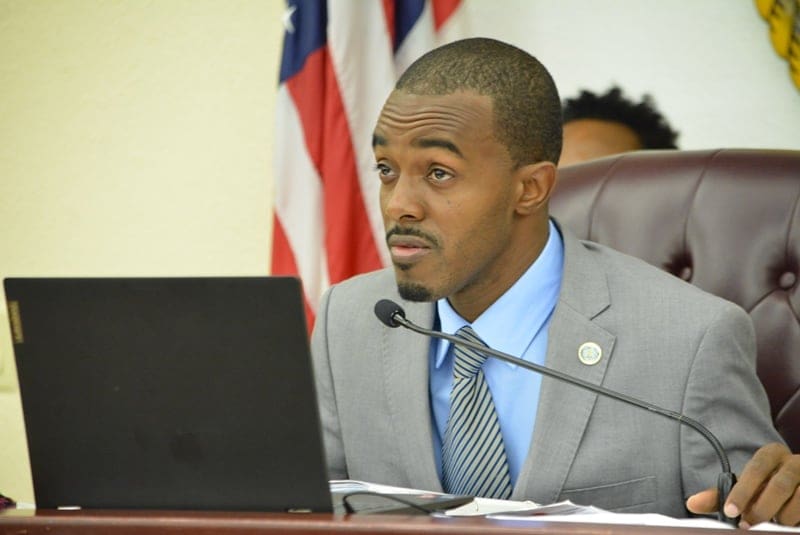 "I am very thankful for the opportunity to have served the people of the U.S. Virgin Islands for two consecutive terms (33rd and 34th Legislature of the Virgin Islands). I will not be seeking a third term," the St. Croix senator said in a statement.
"My wife and I are looking forward to spending more time with our children so that they can become productive citizens of this community. My team and I are proud of our body of work," James wrote.
He urged U.S. Virgin Islands voters to carefully consider their ballot choices in the upcoming elections.
"I am hoping that the people of the U.S. Virgin Islands pay close attention to who has their best interest at heart. Please take the time to research and review the Bills that were proposed and signed into law by the incumbents. It is time that we focus on electing people to the Senate who truly understands the legislative process and has a track record of getting meaningful Bills passed," James said in his statement.
"The legislature is more than just signing on to your colleague's legislation to get some credit. One must be skilled in writing laws and getting their colleagues to support them. The job of a Senator is to pass legislation, provide oversight, and appropriate funds. I pray that Governor Albert Bryan Jr. continues to focus on the people whom he serves," James said.
He concluded by wishing all aspiring candidates "the very best in the upcoming 2022 election."
The deadline to file nomination papers for the Aug. 6 Primary Election is May 17. Early voting will take place from July 18 to Aug. 1. The General Election will be held on Nov. 8, with early voting from Oct. 10-31.
The last day to register to vote in the primary election, or to change party affiliations, is Wednesday, July 6. The last day to register to vote in the General Election is Oct. 8.
Visit the Elections System of the Virgin Islands website to learn more.
https://www.vivote.gov