Hundreds of children and adults gathered in Cruz Bay's Frank Powell Sr. Park to celebrate Earth Day on Friday.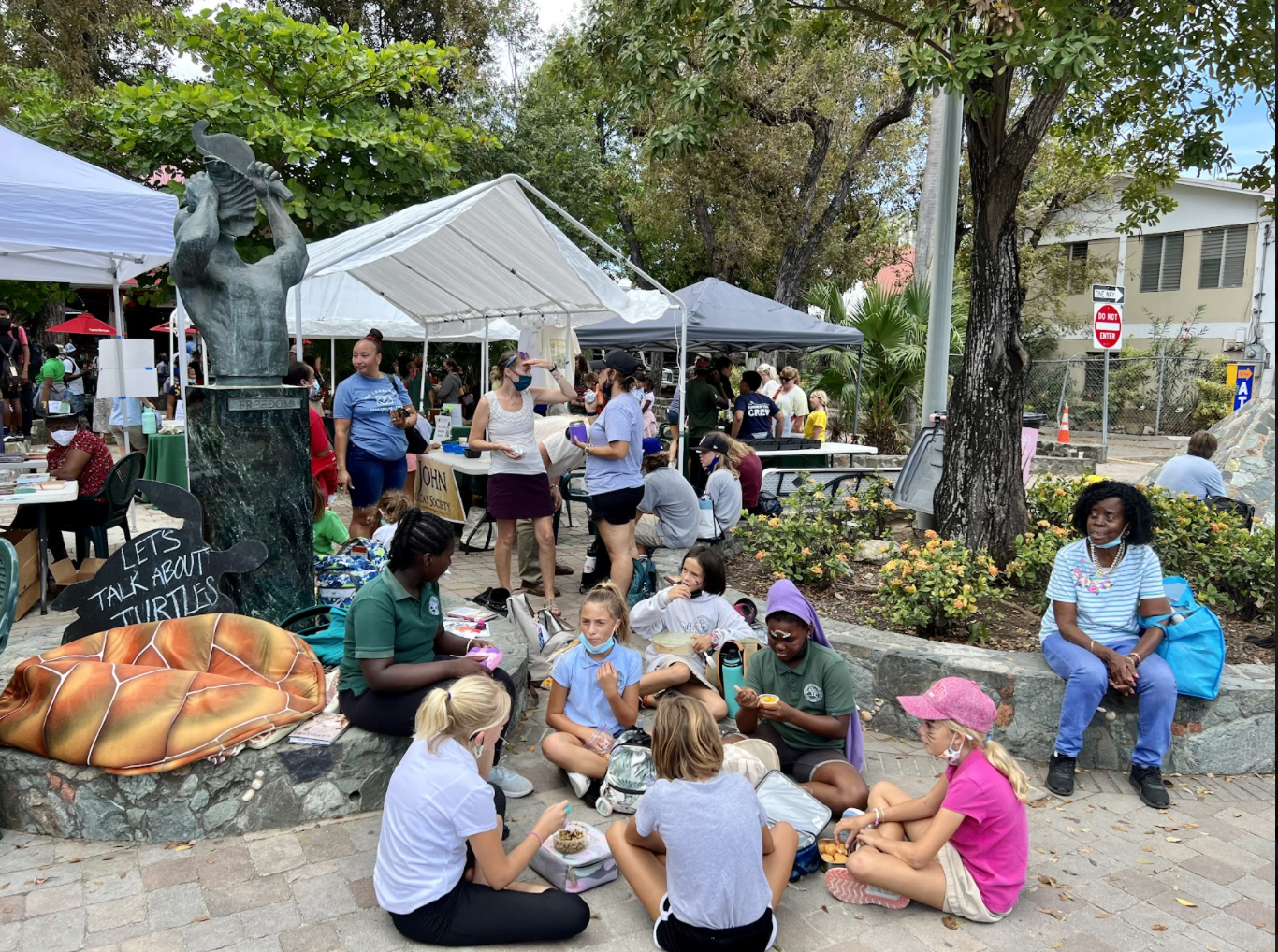 Organized by the Friends of the Virgin Islands National Park, the event included 17 booths with hands-on activities to delight and educate participants of all ages.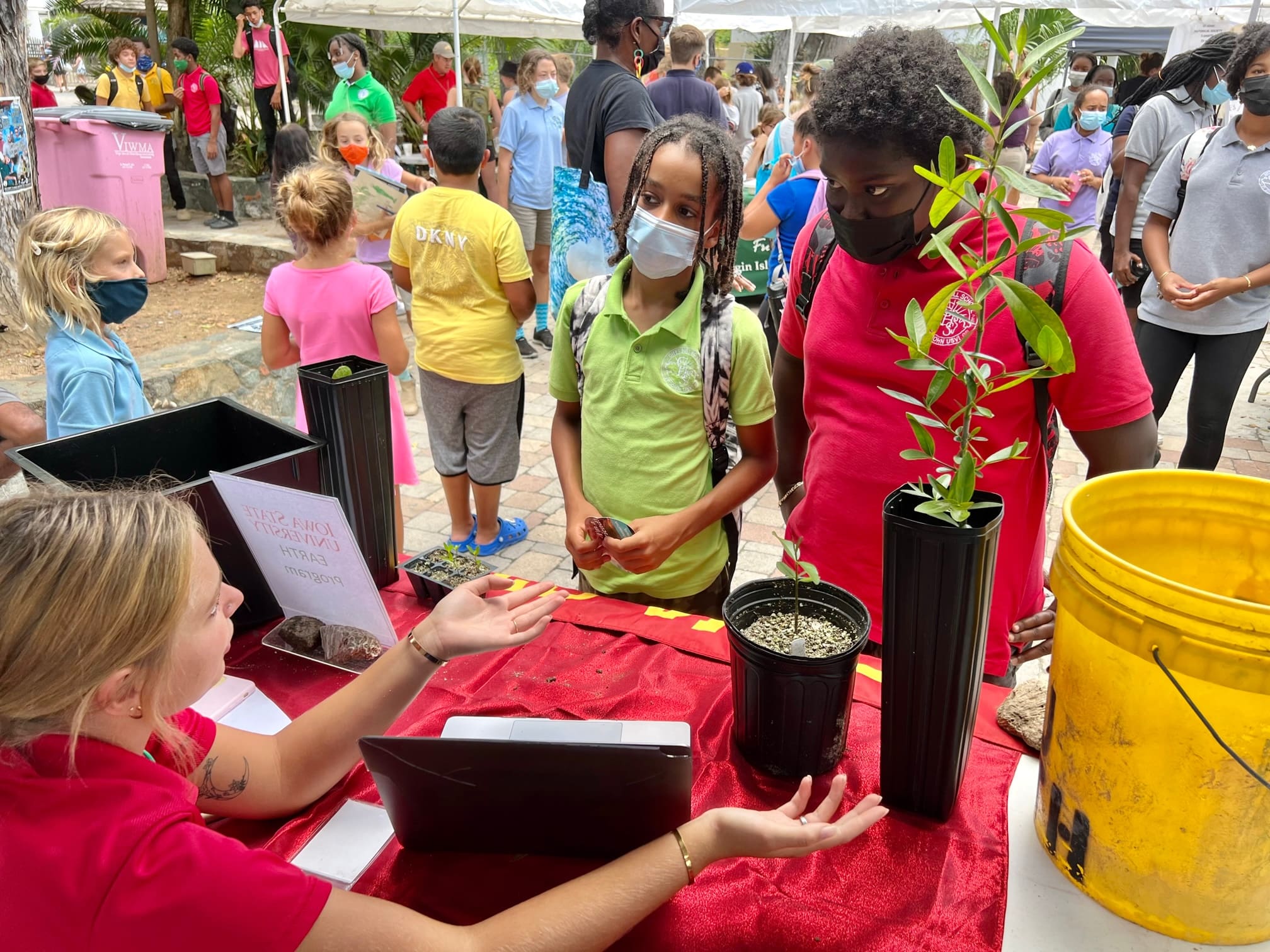 "That was the first big community event I've been to after a long time," said Kathy Hilliard, who helped out with the St. John Historical Society's coloring activities. "Being in the park added to the pleasantness."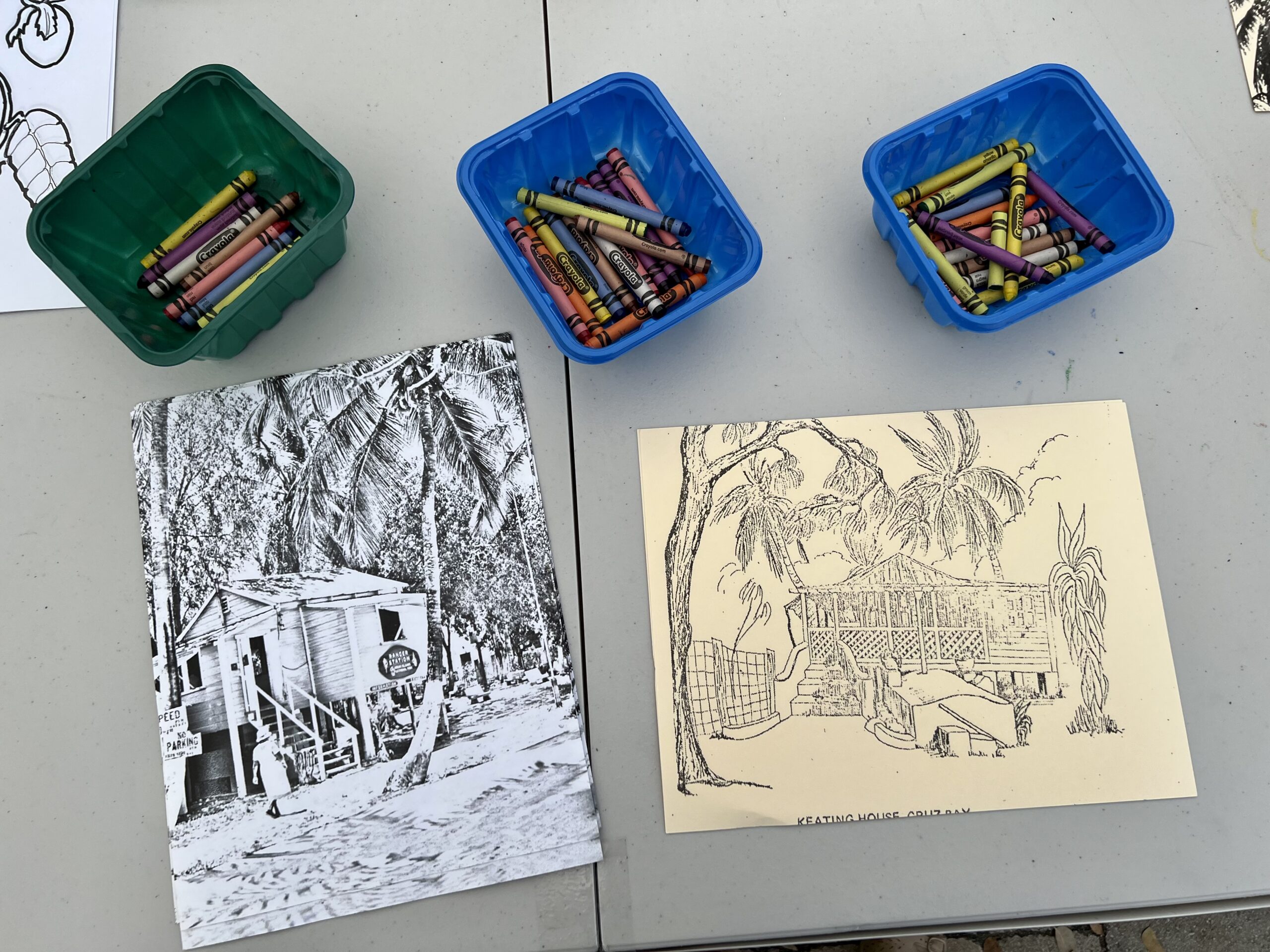 "I was there from early on. It was very well organized," said Lisa Etre, who was distributing children's books. " There was lots of participation."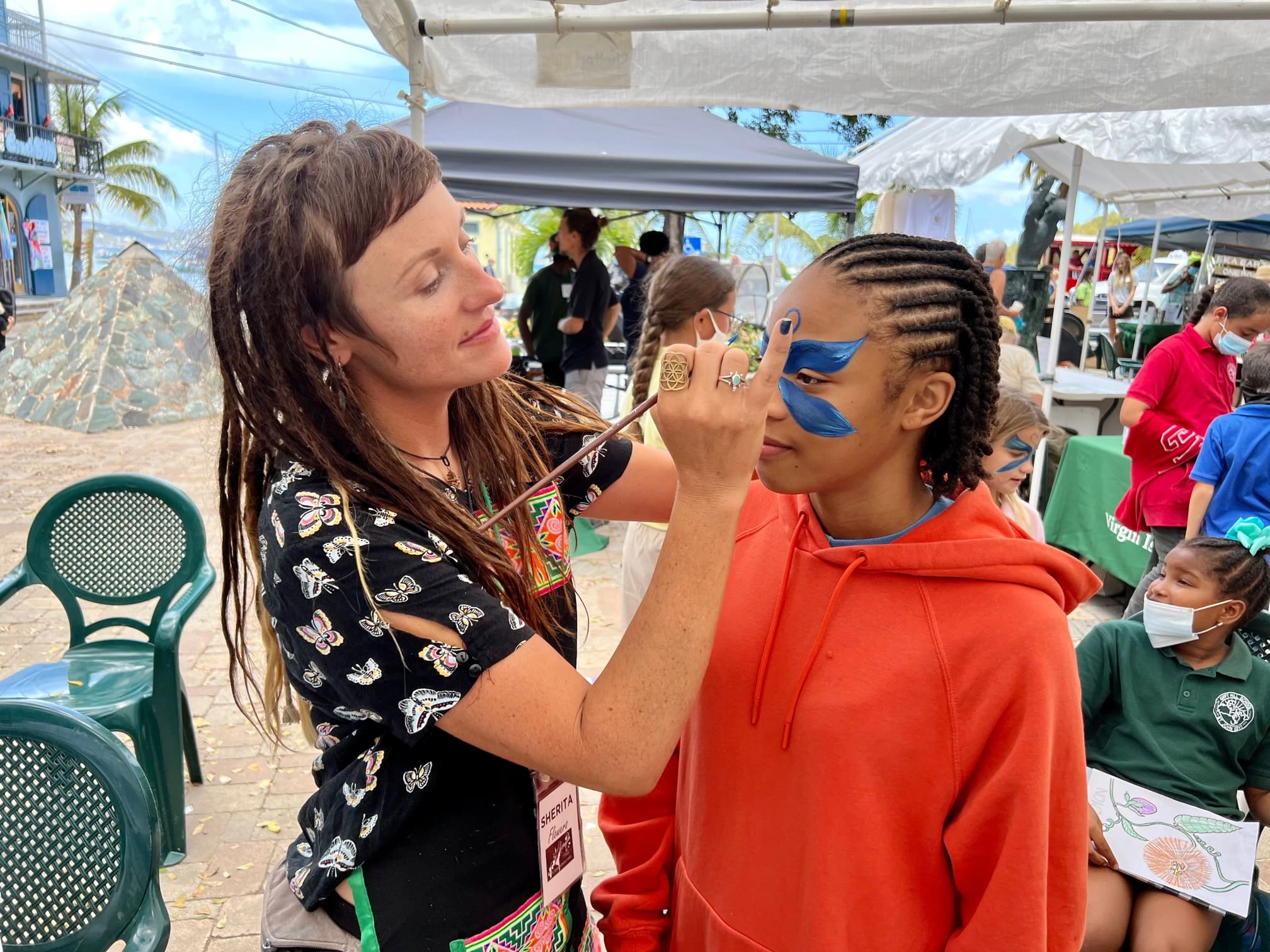 The fair was not the end of the activities sponsored by the Friends of the Virgin Islands National Park for the week. On Saturday, they'll be holding a Cruz Bay trash pickup starting at 9 a.m. at the VINP Visitor Center.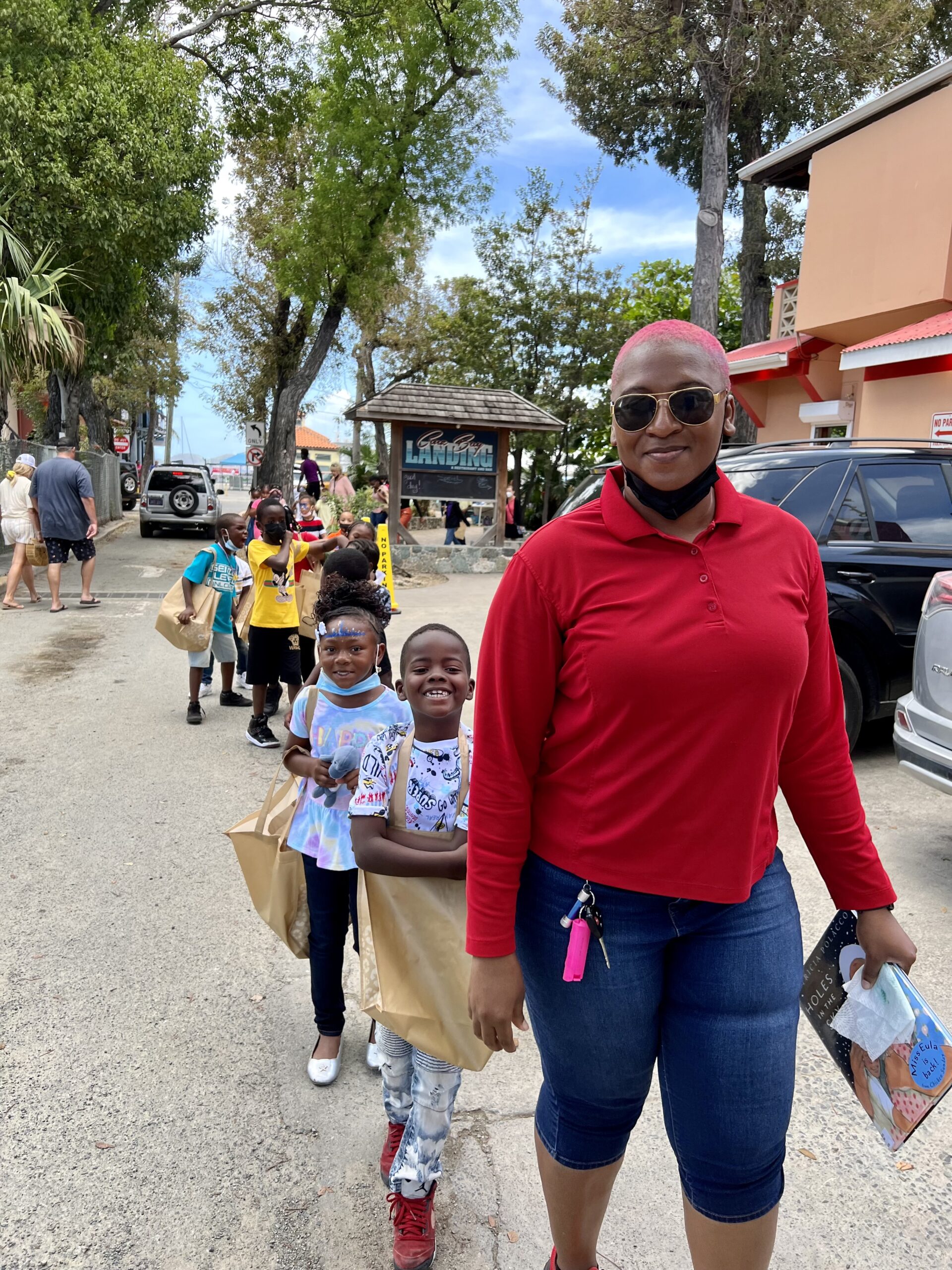 Then at 4 p.m. on Saturday, Bajo El Sol Gallery will be hosting a book signing to celebrate the new book of photography by Kayden Richards, a young ancestral St. Johnian who is the photographer-in-residence with the Friends of the VINP. You can see his work here: https://tsunamisshop.com.