The Virgin Islands Waste Management Authority continues to work with the Federal Emergency Management Agency to formulate projects to assist with waste management in the territory.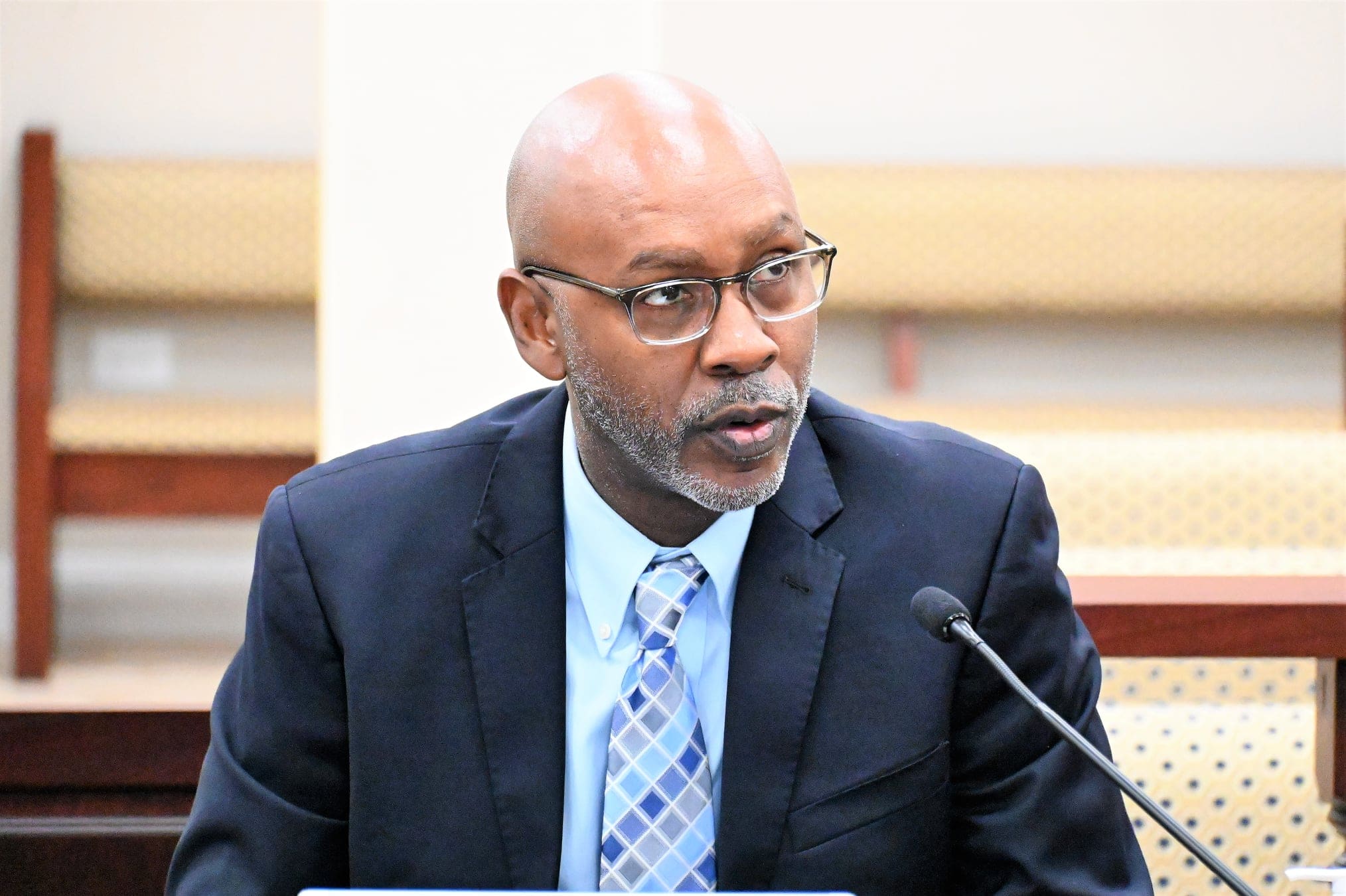 On Thursday, VIWMA director Roger Merritt spoke to senators about ongoing projects within the agency. He addressed current issues that stem as far back as 2017 when hurricanes Irma and Maria affected the territory. However, regardless of the issues, the VIWMA continues to operate in spite of aging infrastructure and budget challenges.
"The hurricanes generated 825,000 cubic yards of debris, which is almost three times as much waste as the Territory typically generates in one year," said Merritt. He acknowledged that bin sites, transfer stations and landfills were greatly affected.
"The bin sites which receive household waste were physically overwhelmed with waste after the hurricanes created hazards to public health, public safety, and the environment," said Merritt.
Senators questioned Merritt on infrastructure projects occurring in the agency. He noted that the agency has been successful in obligating 15 FEMA solid waste projects. Of the projects, five have been fully reimbursed, and five have been partially reimbursed to VIWMA, totaling $11,837,888.10. Overall, the agency is supposed to be reimbursed $16,095,847.05.
"That was one of our greatest accomplishments, being allowed to pay one invoice," said USVI Office of Disaster Recovery director Adrienne Williams-OCtalien. "We pay as the invoices are produced and draw the funds down."
In addition, VIWMA entered into an agreement with the Virgin Islands Housing Finance Authority for $22 million in Community Development Block Grant funds under the Housing and Urban Development Infrastructure Repair and Resiliency Program. With the funding, convenience centers for the territory, the Anguilla Landfill extension, and the Anguilla Landfill phases 1-7, closure projects will occur. Attendants and recycling programs will be implemented at the convenience centers that are anticipated to be completed by April of 2024.
"Recycling is potentially 40 percent reduction in the waste stream that will go to the landfills," said Merritt. "We do about 500 tons a day between both landfills. So you're talking about 125 tons that would not go to landfills that will be repurposed."
The following are the site locations:
St. Croix
Estate Concordia Convenience Center
Mon Bijou Convenience Center
Cotton Valley Convenience Center
St. Thomas-St. John
Smith Bay – Margaritaville Convenience Center, St. Thomas
Red Hook Convenience Center – St. Thomas
Bournefield Convenience Center
Susannaberg Transfer Station Upgrade
Relating to wastewater, Sen. Janelle Sarauw inquired about the smell that occurs due to manholes and sargassum. Merritt acknowledged that VIWMA has obligated 44 projects totaling $18,714,401.23 to deal with wastewater. Upgrades to pump stations, treatment plants, and gravity sewer lines will be completed.
"St. Croix has been the first district given approval with the district of St. Thomas-St. John is currently under review," said Merritt.
Merritt also cited the reallocation of $1 million from the St. John Tourism Fund, receiving only $1 million of $5 million from the Anti-Litter Beautification Fund, insufficient budget appropriations, and a lack of engineers and technicians as challenges for the authority.
"The four million dollars had to do with the territory not getting the excise tax because everything associated with Covid. But hopefully, we'll be able to get that four million dollars before the end of the fiscal year," said Merritt. "We're looking at trying to be more efficient in our operations and see if there's more things that we can do in-house."
Sens. Carla Joseph, Janelle Sarauw, Marvin Blyden, and Geneiveve Whitaker were present.