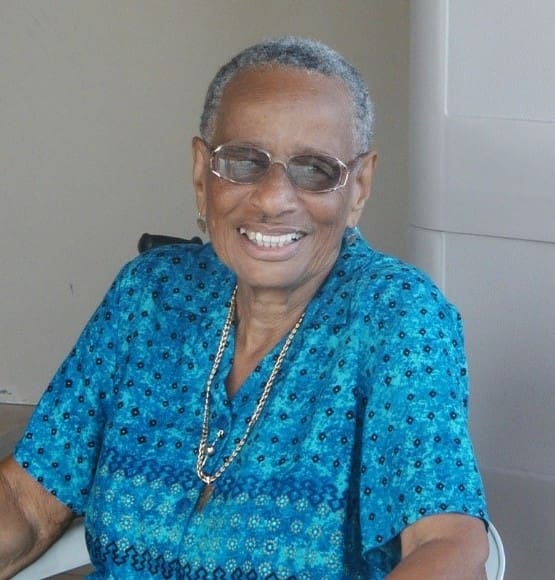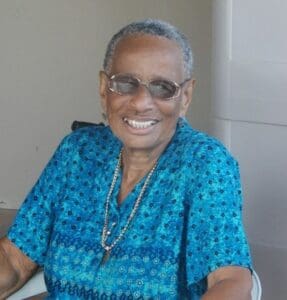 Violet Elizabeth Clarke Armstrong of Estate Hannah's Rest died on April 3. She was 87 years old.
She is survived by her sons: Austin E. Armstrong and Walter Smith; daughter, Vivia Williams; grandchildren: Violet Smith, Edna Smith, Anthony E. Armstrong and Laurie E. Armstrong; great-and grandchildren: Kamal Simmonds, Niffitia Simmonds, Joshua Frontal, Jude Brewster, Alaya Ayala, Jahmika. Charles, Eustace Charles Jr. and Jahnika Charles.
She is also survived by great-great-grandchildren: Malakai Simmonds, I'Manee Francis, I'Mari Francis, I'Mair Simmonds, Jay'Coi Frontal, Shaniel Frontal, Akeil Canton Jr. and Emiyah Charles; daughter-in-law, Lurline A. Armstrong; son-in-law, Trevor Williams; sister, Hollis Jefferson; and nieces: Lori Nanton-Harris, Vellette Clarke, Ena Clarke, Phyllis Jefferson and Rhea Jefferson.
Other survivors include nephews: Dennis Nanton, Hugh Nanton, George Clarke, Wayne Clarke. Mark Clarke, Hugh Clarke, Antoine Clarke, Verne Clarke, Dennis Clarke, David Jefferson, Val Cyrus, Jeffrey Clarke and Jason Clarke; special family and friends: O'neil Abel, Clarke family, Finch family, Messer family and Members of the Class of 1954; special caregivers: Myrtle Vallarde, Ronette Ramos, Beverly Nesbitt and Yvonne Greene; as well as other relatives and friends too numerous to mention.
The funeral service will be held at 10:30 a.m., Tuesday, April 19, at St. Patrick's Catholic Church, Frederiksted. Interment will follow at Frederiksted Cemetery.