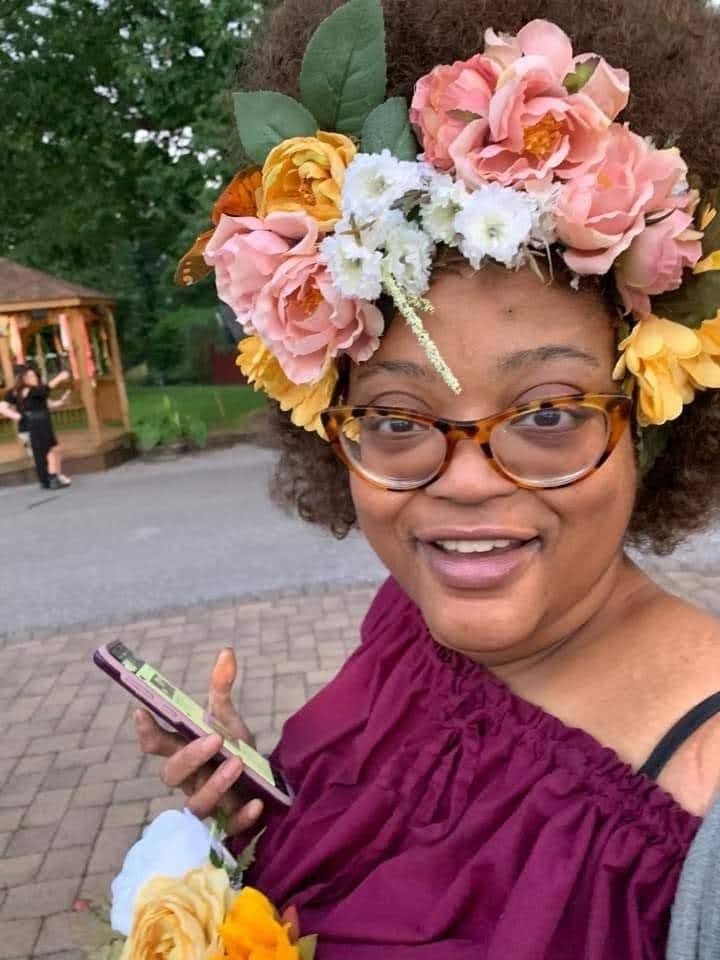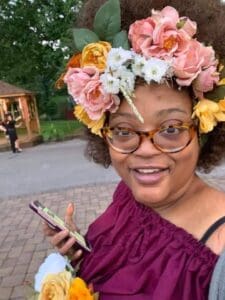 Adrienne Miller passed away on March 30. She was born on Feb. 28, 1982, to Dave and Margaret Miller in Oklahoma City, Okla.
One of three military brats, Adrienne was a vivacious child with a personality of her own. Very imaginative, she spent hours with her sisters and cousin making up stories. Adrienne spent most of her life on sunny St. Thomas, the home of her father, and had found a new home in Pennsylvania in 2017.
She was a graduate of Charlotte Amalie High School, where she credited art teacher Gail Felix as her first great mentor. Her creativity was further encouraged by Phebe Schwarz and Edie Johnson at the School of Visual Arts on St. Thomas. She often won awards in the local annual Caribbean Colour Competitions.
A passionate artist, she was excited to attend Savannah College of Art and Design. However, her art studies were interrupted by health issues, which forced her to return to St. Thomas. Despite many hospital stays, she pursued artistic endeavors with resolve.
First, she hand-painted glassware and clothing, and she excelled in painting tiles for Frances Wilgen at her Tillette Gardens business. Then, director of Mango Tango Art Gallery Jane Coombes discovered her. For over a decade she was the gallery assistant.  At each art show, gallery-goers looked forward to her savory dessert bites. She enjoyed her first group art show in 2012 and in subsequent years, teamed up with gallery artists Kat Stevens and Brenda Sylvia in the highly successful Art Diva Exhibitions. In December 2021, her creative determination and talent earned her solo shows at Mango Tango.
The School of Visual Arts of St. Thomas nurtured Adrienne Miller's artistic ability. She created her own visual mythology, fusing fine art and wild imagination. She completed many sketching exercises taught by Leonardo Da Vinci to achieve proficiency in drawing, one of which is to copy great masters. Japanese artist Yoshitaka Amano is her favorite teacher.
Influenced by his finesse in fantasy, she created alluring depictions of mermaids and sea creatures which are detailed and delicate. Each work suggests a dreamy narrative with a playful feeling to it. Adrienne Miller shined as a figurative artist. Of renown for creating her own feminine mythology, her dreamy paintings combine nature with female creatures. Her recent exhibition, "Gals Intertwined with Nature," revealed her wild imagination at work.
Gallery owner Jane Coombes said, "A Miller painting gives an unexpected face to Mother Nature with both realism and fantasy. Life goes on, but I am truly overcome with grief. She helped me for a decade in the gallery two to three days a week. Each year she would have a month to two months of hospitalization, and she was always cheerful upon her return. She was a rock of determination."
Adrienne was a fun, caring, creative soul whose light shone bright on all she met. She was a loyal friend, a loving sister, an amazing aunt and a beloved daughter. Her absence will be deeply felt by all who knew her. Cooking was Adrienne's love language, to know her was to be fed by her. Some of our fondest memories of Adrienne are of her in the kitchen.
Adrienne loved karaoke; singing was another way for her to connect with friends. She loved buying and wearing vintage clothes. Role playing at anime conventions, traveling and, of course, her signature hair colors are all aspects of her person we will deeply miss.
Adrienne, you were fearlessly your own person, never seeming worried about anyone's opinion but your own. You were kind, thoughtful and brave. Your life ended too soon and no one was prepared for your departure, least of all us. You will always be forever in our hearts. There are not enough words to express how immensely you will be missed.
She is survived by her mother, Margaret Miller; sisters: Monique Miller and Sharee Hanley; half-brother, Davon Miller; grandmother, Yvonne Mitchem; significant other, Darrell Forney; and numerous aunts, uncles, cousins, nieces and nephews.