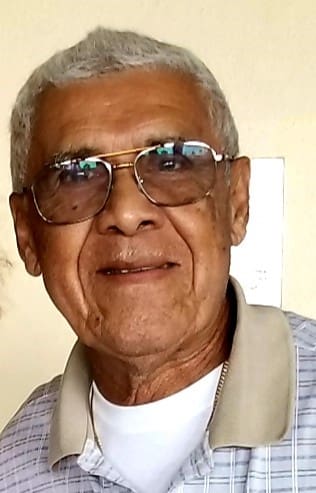 Antonio Martinez Jr. died on March 23.
He was preceded in death by his parents: Antonio Martinez Velazquez and Francisca Fernandez Rivera; and his sister, Iris Martinez de Suarez
He is survived by his wife, Alden Tranberg Martinez; son, Chad Antonio Martinez; daughter, Geminise Martinez Johnson; brother, Nestor Luis Martinez: sister, Ilma Martinez; aunt, Virginia Martinez Rentas; grandchildren: Alauna Martinez, Niyah Martinez, Amaia Johnson and Caden Johnson; and nieces: Sandra Suarez, Angelita Suarez, Melba Martinez, Ella-Mae Martinez and Theodora Acosta.
He is also survived by nephews: Angel Suarez III, Mario Suarez Sr., Marco Martinez, Eladio Acosta Jr. and Luis Antonio Acosta; son-in-law, Terry Johnson Jr.; daughter-in-law, Maria L. Martinez; and family: Lolo Rivera and family, and Luz Armstrong and family.
Other survivors include special friends and affiliates: Lynelle Emanuel-Christian, Hector and Mildred Maldonado, Eusebio and Ellery Christian, Teresa Gaskin and family, Monsita Ayala, Jose Luis Soto and family, Gloria Gifft and family, Maureen Malone and family, Maria Grigg, Marcia Williams, the Virgin Islands Bureau of Internal Revenue, Virgin Islands National Guard, Clan Social Club, American Legion Post 85 Legionnaires and the American Legion Auxiliary members; as well as other family members too numerous to mention.
The funeral service will begin at 10:30 a.m., Friday, April 22, at St. Patrick's Catholic Church.  Interment will follow at Kingshill Cemetery.
Professional Funeral Services are entrusted to:                                                                                                                James Memorial Funeral Home, Inc.                                                                                                                                  Located at 6AA La Grande Princesse
Telephone: (340) 718-8663 Fax: (340) 718-8661