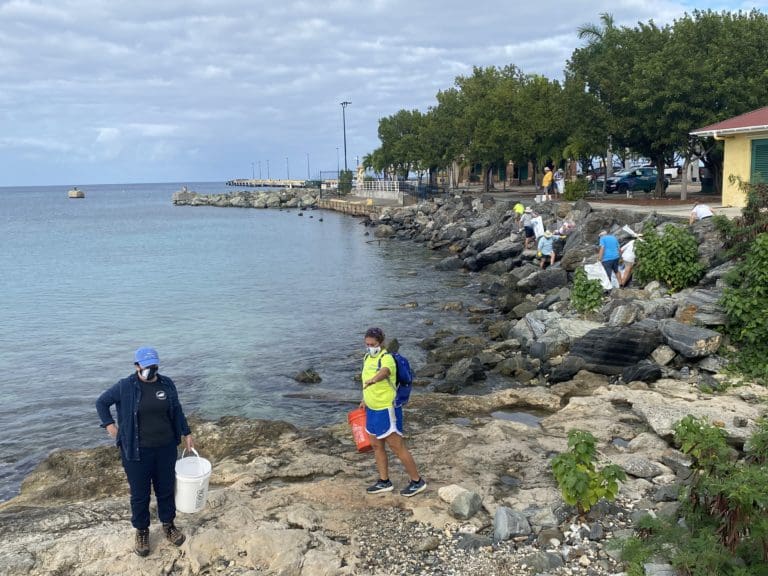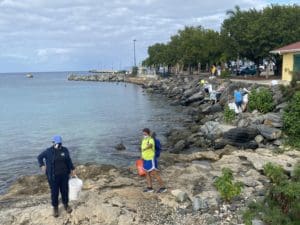 It was a collaborative effort on Tuesday morning at the Frederiksted pier as music group Mama Black Sheep and nonprofit Sea Turtle Assistance and Rescue hosted the third annual land and underwater clean-up. A group of almost 100 certified divers and community members all came out to assist in the efforts to beautify the pier that is well known for its underwater sea life.
Volunteers arrived at 8:30 a.m. for a quick briefing and to receive their assignment, and they were on their way from 9 a.m. until 11:30 a.m. Land volunteers carefully moved through rocks pulling garbage and hazardous debris while divers dove into the ocean to collect garbage that made it into the ocean. The pickup began at the Frederiksted Pier and Fort Frederick and led all the way to the shorelines by The Fred beach resort.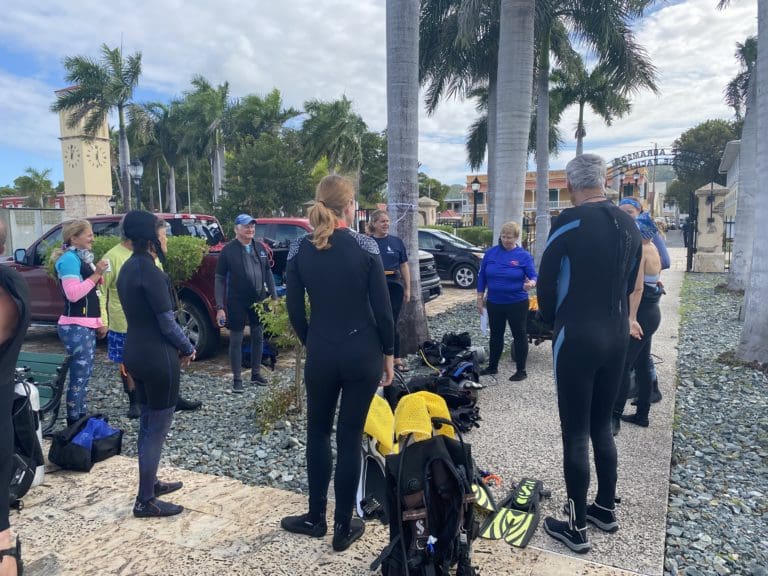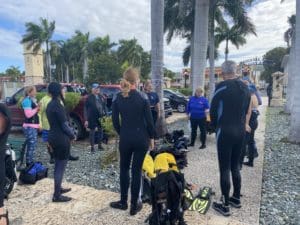 Event organizer Laura Cerulli said, "We are doing our best to help the turtle population here."
"They get stuck in a lot of fishing line out in the pillars of the pier and eat the plastic in the water that the turtles mistake as jellyfish."
If interested in donating to the efforts, you can visit the Sea Turtle Assistance and Rescue page, but Cerulli said another great way to help takes "personal responsibility, too." "If you see something on the ground just pick it up."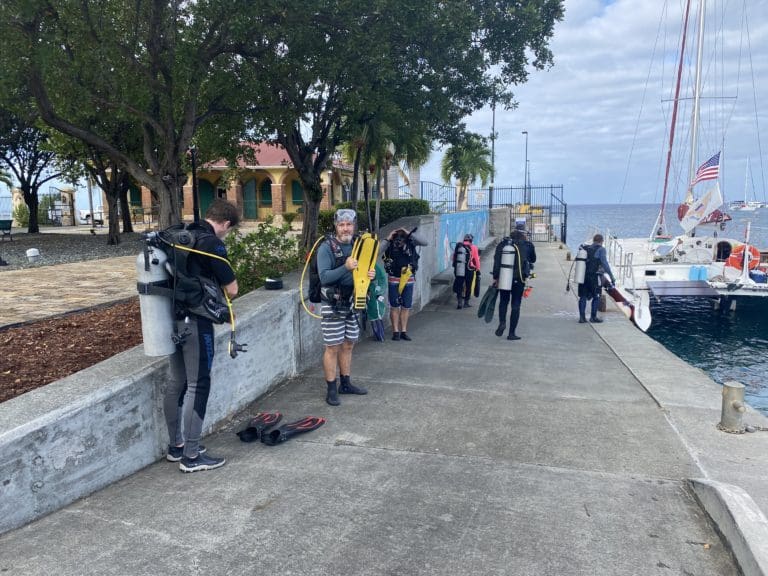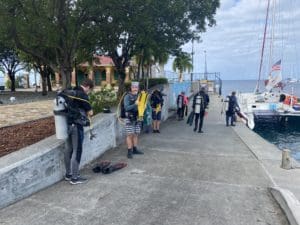 Cerulli said that the goal is to be good stewards of this world-famous dive site and protect the diverse population of marine life that make it their home. "It shows that people really do care about this site. It is a great testament that shows how much the community cares about what's here," said Cerulli about the great turnout of volunteers.