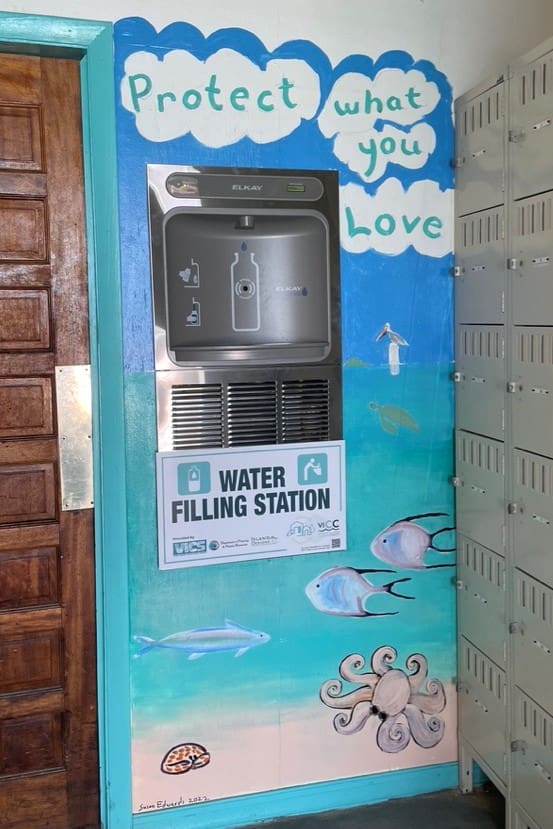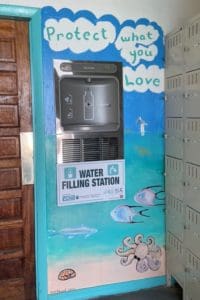 The Virgin Islands Conservation Society (VICS), in a partnership with the Department of Planning and Natural Resources, is continuing its community seed-grants with the VI Clean Coasts (VICC) program.
Established in 2018, VI Clean Coasts is a certification program for USVI businesses and organizations to become more eco-friendly through environmental goals and projects, consulting, and seed-grants. The original goal of the program was to eliminate single-use plastics in the V.I., but programs are custom tailored to environmental goals of each certified business.
On Jan. 4, the Magens Bay Beach Bar, Café & Boutique was welcomed to the ranks of seed-grant recipients with the installation of its bottle fill station located between the concession counter and the boutique. The installation of this bottle fill station was donated by the team at Island Designs LLC led by co-owner Dave Zimmerman.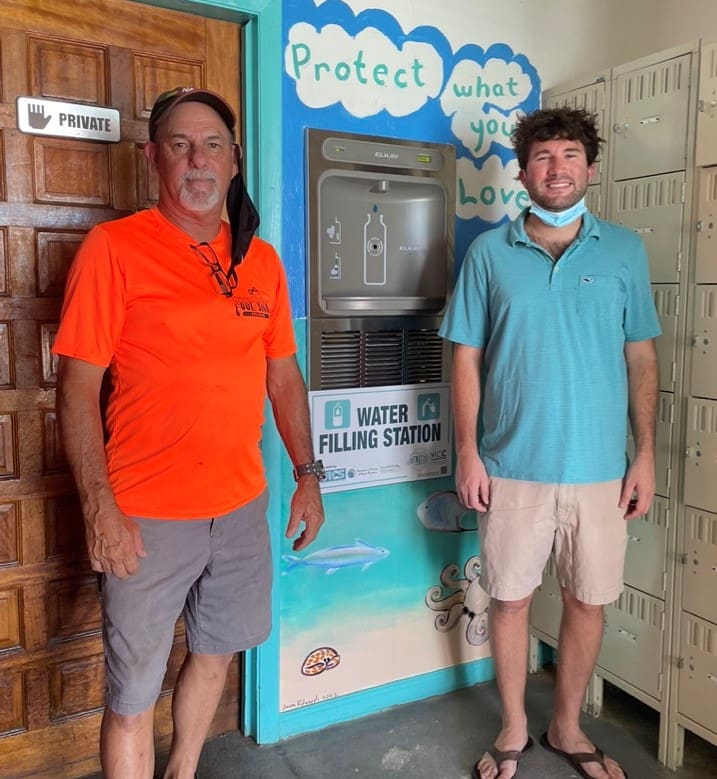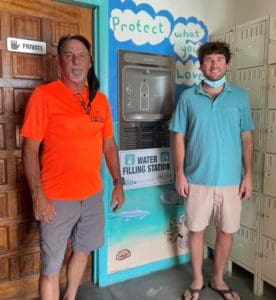 The unit is hands-free, so just hold your reusable water bottle under the spout to fill up with chilled and filtered water and watch the counter go up showing how many single-use water bottles have been avoided with the use of this machine. Keep an eye out for new Magens Bay insulated cups coming soon to the boutique!
To learn more about VI Clean Coasts visit the VICS website at www.viconservationsociety.org or email adriennevics@gmail.com.
About Virgin Islands Clean Coasts (VICC)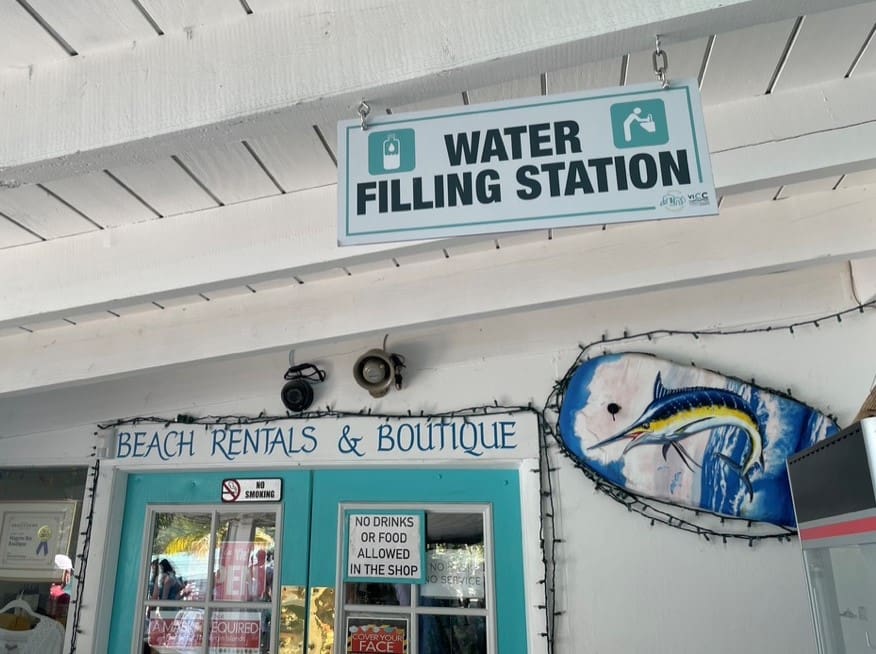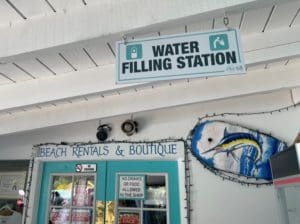 The Virgin Islands Clean Coast Certification is a local collaborative effort between the Virgin Islands Conservation Society and the Department of Planning and Natural Resources Coastal Zone Management Division.  The objective is to reduce the amount of single-use plastic in the USVI. Single use plastics are detrimental to the environment. To learn more about VI Clean Coasts visit the VICS website at www.viconservationsociety.org