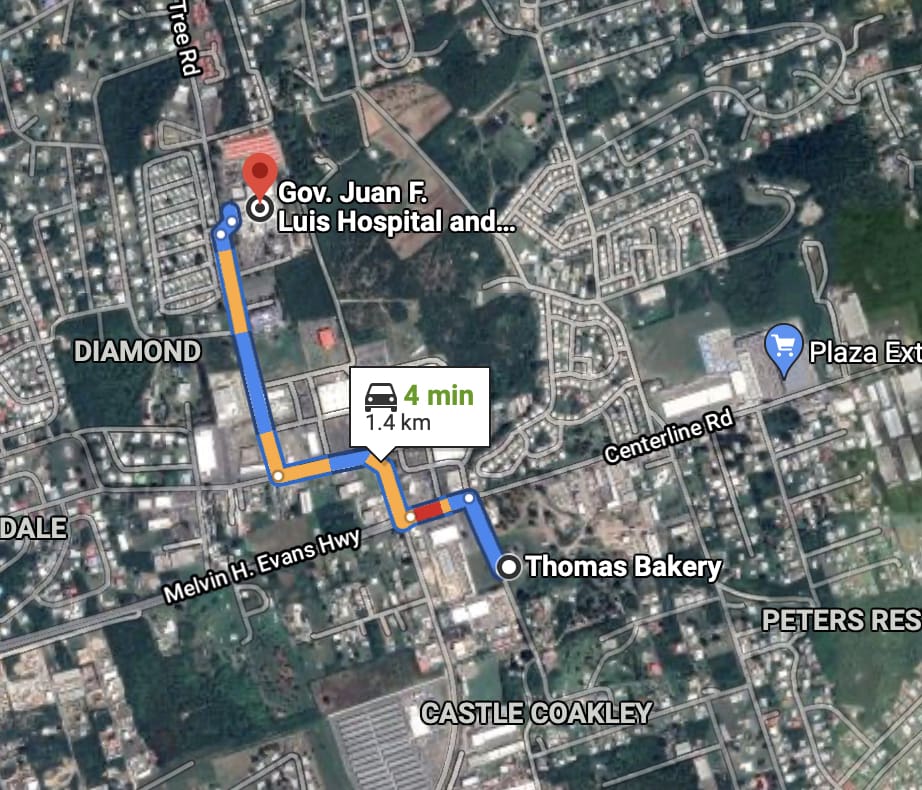 Two young men are dead and two others injured after gunmen opened fire in the Castle Coakley area of St. Croix Monday night. They are the first homicides to be committed in 2022. A December 2021 robbery resulted in the first death by homicide for 2022, when a gunshot victim died several weeks later on Jan. 2.
Odonnie Heywood of Concordia Manor and Jahny Ledesma of Canebrake Apartments, both 17, died in a car in front of Juan F. Louis Hospital, less than 3,000 feet from where they were shot according to VIPD. A third man, whom police have not identified, received medical treatment for several gunshot wounds Tuesday.
A fourth man was treated and released for a gunshot wound in the back. He told police he was sitting in his car near Thomas Bakery and Deli when he saw a car approach and heard gunshots at 9:17 p.m. VIPD collected evidence from the area.
Sean Santos, Sr., St. Croix district chief of police, denounced the shooting in a printed statement: "It is always sad when young men, full of promise, fall victim to senseless gun violence before that promise is realized." Santos encouraged any witnesses to call 911, the Crime TipLine 340-778-4950, or Crime Stoppers USVI at 1-800-222-8477, or to report online at p3tips.com.