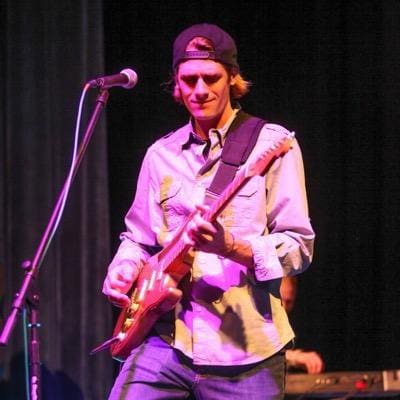 "Remember What You're Fighting For" is the name of Sebastian Franks's newest album and features his focal song "Purpose," which inspires people to find their reason for being.
Franks, who has been singing ever since he could talk, spent his teenage and some adult years on St. Croix, graduating from the Good Hope School. He started getting serious about his musical talents in 2006 when he started the band Politricks with Legrand Lee.
"Through that connection with my friend Legrand, 15 years later, I was touring with Vaughn Benjamin," said Franks.
Eventually, Franks would end up doing music projects with other artists and then team up with a roots-reggae group from Boston, Massachusetts, for four years before taking a break from music. However, due to a combination of things, such as life changes, the COVID-19 pandemic, and the many police brutality displays, Franks was inspired to get back into music.
"The Black Lives Matter movement, that kind of dislodged something for me. Something just kind of shook loose," Franks said, as he recalled being emotional when he heard about the murder of George Floyd while driving to work.
"From that, just being in touch with those emotions, something clicked, and I was inspired to start writing. Over the next couple of months, I wrote about ten or twelve songs."
Franks eventually connected with director Franklin Tulloch of Earthbound Studios and collaborated to create a video for one of those songs, Purpose.
"This project is a really interesting story," said Tulloch. "During COVID, he [Franks] decided to get back to writing, and in the midst of it, he reached out to a couple of people he grew up with and produced an incredible album."
Tulloch created the visual for the song Purpose and decided to "flip the script" by showcasing women on the male-written, male-produced song to get the female perspective to Franks's lyrics.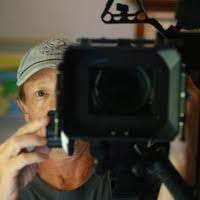 "I created this video with all women from their point of view," said Tulloch, "which was basically us saying respect to women, support the girl empowerment movement.
According to Tulloch, reggae music has been predominantly male-dominated, and while there are amazing women reggae artists, some go unrecognized. Though he was working on a song created by a man, Tulloch decided to push for women to be included in the production by being the visual focus of the song. With COVID-19 creating some delays and restrictions, the production for the music video took a bit over six months to complete. Artists such as Mada Nile, a photographer, model, and dancer, are featured in the video.
Franks said that "constantly readjusting and figuring out what I'm meant to do on this earth, just finding my place in life" is what inspired him to write the song. Of the lyrics, he said, "We can't go on and on and on without some purpose, so we're searching … it's a constant battle. Whether it's in professional life, my job, relationships, always kind of reaching to figure things out or to try to sort through all the little things," said Franks.
"All people listen to music in their own personal way," said Tulloch. "They hear lyrics in their own way and relate to those lyrics in their own way."
To see updates about Sebastian Franks, visit https://www.facebook.com/sebastian.franks.music/. 
To watch the music video, go to YouTube.