Coaching in the National Collegiate Athletic Association (NCAA) is one of those prestigious jobs that any individual in the coaching profession treasures if given the opportunity. The pressure to do well is constantly present as the length of a coach's tenure is usually directly affected by their team's performance.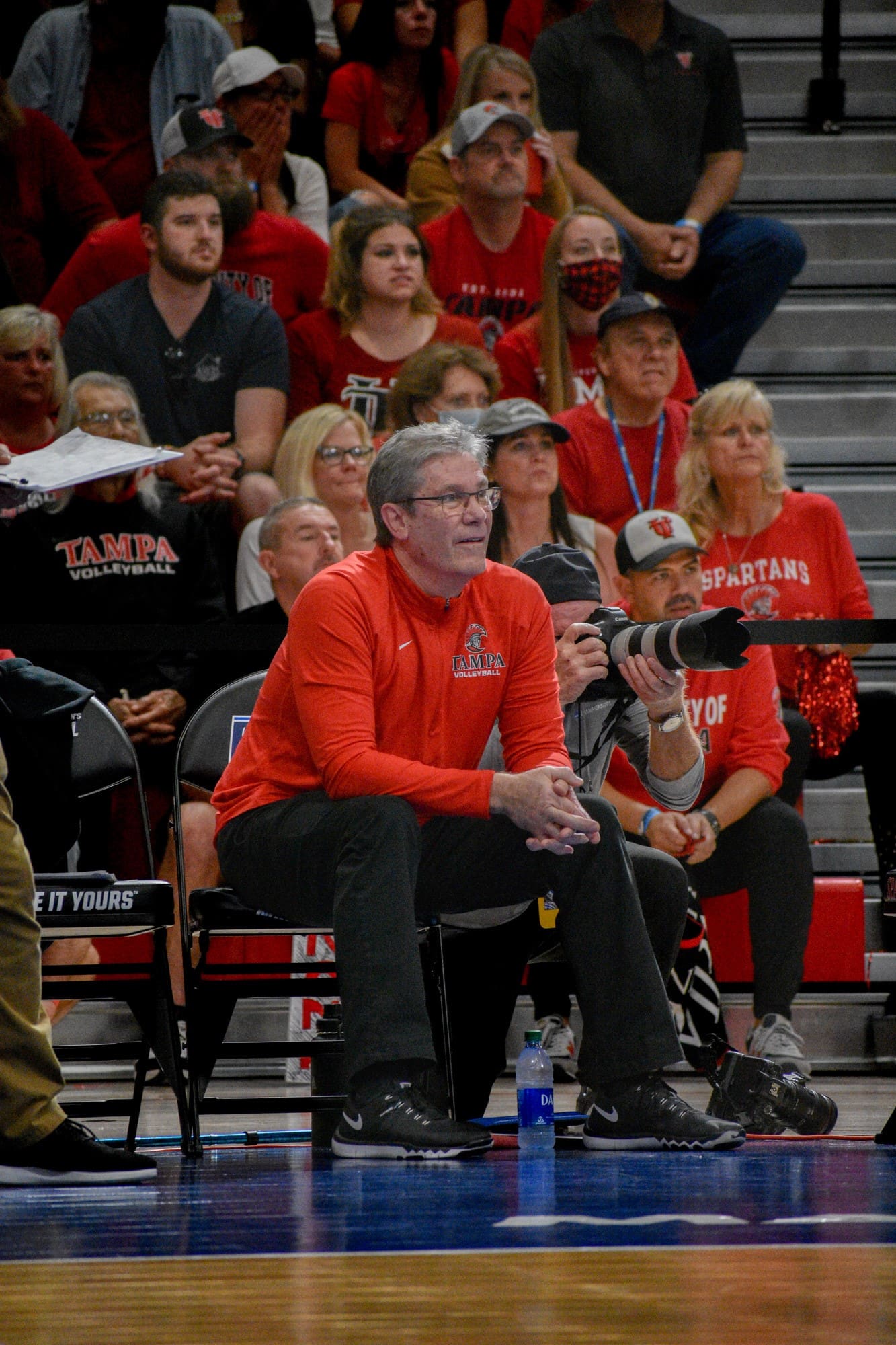 Often times it is hard to find coaches who remain at one school for an extended period of time because if they do poorly, they are let go, and conversely, if they do well, it opens doors to bigger and better opportunities.
But much like fellow Crucian Tim Duncan, St. Croix native Chris Catanach has remained true to the University of Tampa, and the school has supported his efforts for almost 40 years. At the start of the 2021 volleyball season, Coach Catanach entered his 38th year at the helm of the Spartan's program. The year ended with the University of Tampa Spartans winning their fourth National Division II Volleyball Championship, the second in three years.
"This is my first group that has now won a second championship. I had six players on this team that won it in 2018, so I think they are one of my best groups in history," said Coach Catanach. "I wouldn't say they were my most talented, but they sure know how to win and how to be a great team. They have great chemistry."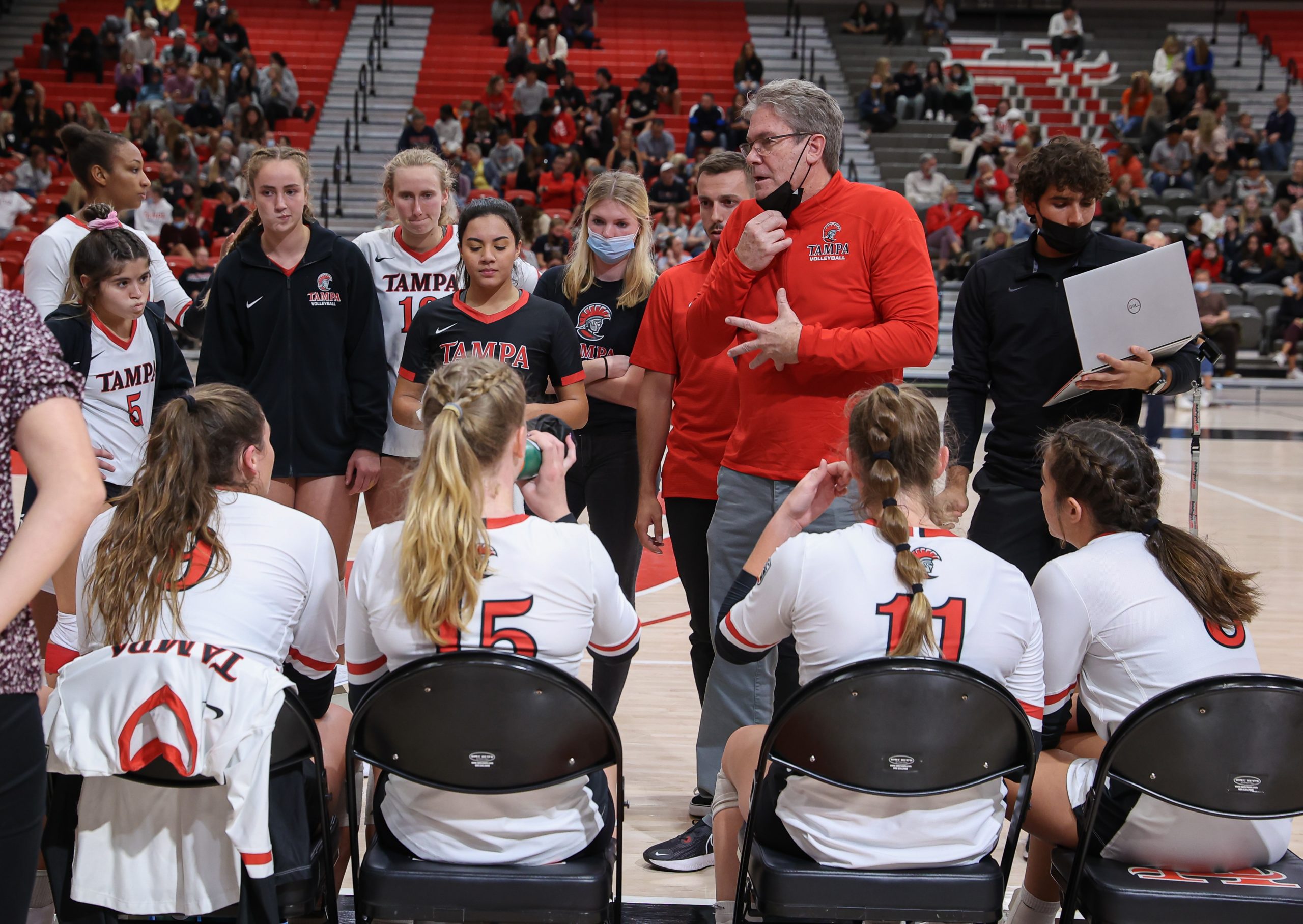 Coach Catanach grew up on St. Croix, attending St. Mary's School, St. Joseph Catholic School, and Good Hope School. Chris started playing volleyball when his brother, who is ten years his senior, returned home from college in New Mexico and started a club program on St. Croix. This was when a love for the game was planted. Upon high school graduation, Chris attended Bethany College in Bethany, West Virginia, where he assisted the volleyball head coach in any way he could. While he was shagging balls and helping out with drills, that seed was being watered.
He then moved on to the University of Tampa. Once again, he got involved with their women's volleyball program. The seed that was planted years earlier was started to sprout. Christ rose through the ranks of the Spartans volleyball program until he was offered the head coaching position in 1984. He is still going strong for thirty-eight years, over one thousand wins, 27 Sunshine State Conference Titles, 19 NCAA Southern Regional Championships, 12 NCAA Final Four appearances, and 4 National Titles later.
According to www.ncaa.org 2021 NCAA Women's Volleyball Records Book, Coach Catanach has accumulated a record of 1106 wins and 210 losses, with a winning percentage of .840 going into the 2021 season. This ranks him tied for 6th all-time in the number of wins amongst all NCAA volleyball coaches in history and 10th in overall winning percentage. He has the third-highest win total amongst active coaches.
His winning percentage is the 8th highest of all active coaches. Tampa competes on the Division II level. Coach Catanach has the second-highest win total of all active coaches in the Division II and the third high winning percentage.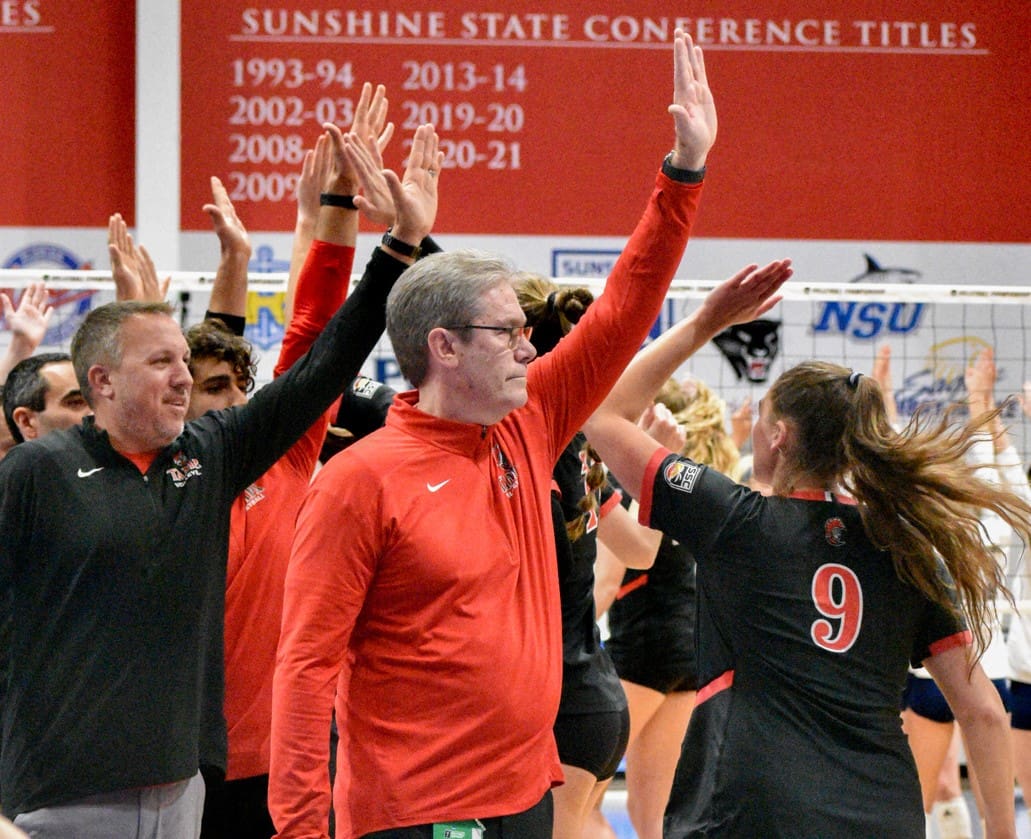 Over the years, Chris has had a number of players from the Virgin Islands in his program, two of them stood out from among the pack, and Dawn Rawlins played for the Spartans from 1995-1998. In 1996 and 1998, Dawn made the All American 2nd Team and was also honored twice as Sunshine State Conference (SSC) Scholar-Athlete of the Year.
Danielle Selkridge attended the University of Tampa from 2008-2012. During her tenure, she was named SSC Player of the Year in 2011 and 2012 and was also an All-American on the 2nd team in 2010 and was selected to the 1st team in 2011 and 2012.
Danielle led the nation in hitting percentage in 2011 and 2012. Danielle was the University of Tampa's first-ever American Volleyball Coaches Association (AVCA) National Player of the Year in 2012. Danielle was also named the SSC Female Athlete of the Year, an award that includes all-female sports in the conference.
Kishan Stevens also played for the University of Tampa in 1995-1998. Danielle Christian was the last Virgin Island native to suit up in the Spartan uniform and played from 2017-2018.
Coach Catanach has racked up numerous individual awards. This year, Coach received his 5th AVCA Coach of the Year award. According to www.sunshinestateconference.com, Chris collected his 20th SSC Coach of the Year award in November 2021.
Coach Catanach has enjoyed a long successful career at UT. He still has a passion for what he does and enjoys the time he shares with his players. When asked how long will he continue to coach, Chris Catanach, laughed and said, "I wouldn't go on record in saying. I know I wouldn't go forever, but I have a few more years left in me, at least. I'm still enjoying it, and I have a few more kids I want to see play for a couple more years. I'm going to stick at it for a little while longer."
Coach Catanach has developed a winning culture in the volleyball program at the University of Tampa, one that is great for the University of Tampa, the game of volleyball, Coach Catanach, and most importantly, the players that are forever changed because of the Spartan Volleyball Program.