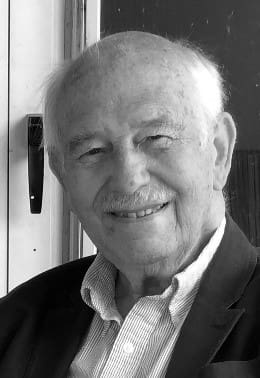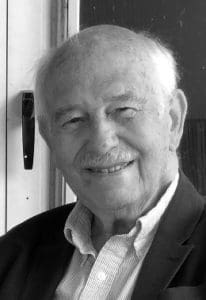 Richard "Dick" Arnon Mathews, 89, of Wall Township, N.J., died on Sunday, July 25. The deceased was born on July 16, 1932, in New York City, son of the late Gustave Xavier Mathews Jr. formerly of West Nyack, N.Y., and Susanne Harter Mathews, formerly of Ilion, N.Y.
He was a grandson of Gustave Xavier Mathews, a prominent multi-family developer in Kings and Queens Counties, New York City in the first half of the 20th century. He was also a descendent of Colonel Peter P. Bellinger, who was a member of the American Revolutionary forces at the Battle of Oriskany, N.Y.
Dick was educated at The Emerson School (Exeter, N.H.), The Taft School, Cornell University and Fairleigh Dickinson University, holding degrees of both an A.B. in Fine Arts and an M.A. in English.
He served in the USAF in England in 1957 as a 1st lieutenant then worked as a copywriter, sales promotion manager and advertising manager for metropolitan NYC agencies and companies for two decades, and then as an English teacher and adjunct professor in New Jersey for another decade until retirement.
Dick resided with his wife, Anne Mathews, of 67 years first in Ridgewood, N.J., for 30 years, then in Avon-by-the-Sea, N.J., for 22 years, and, finally, in Wall Township, N.J., for six years, and he spent 25 years wintering in St. Croix, USVI.
He was predeceased by his son, Charles Mathews (Wendy).
He is survived by his wife, Anne Mathews; their children: Dr. Gustave Xavier Mathews III (Judith) and Julia Mathews Meneghin (Brian); eight grandchildren: James Mathews, William Mathews (Emily), Hillary Mathews Warren (Adam), Charles Meneghin, Susanna Mathews, Elizabeth Meneghin, Charlotte Mathews and Charles Graham Mathews; and two great-grandchildren: Elliot Mathews and Eleanor Warren.
Dick was an avid writer of historical fiction, grammar manuals and poetry; a hunter, fisherman and photographer. "GAUDEAMUS IGITUR…"
Funeral services were at St. John's Episcopal Church, Avon-by-the-Sea, N.J., and interment was at Brigadier General William C. Doyle Veterans Memorial Cemetery.