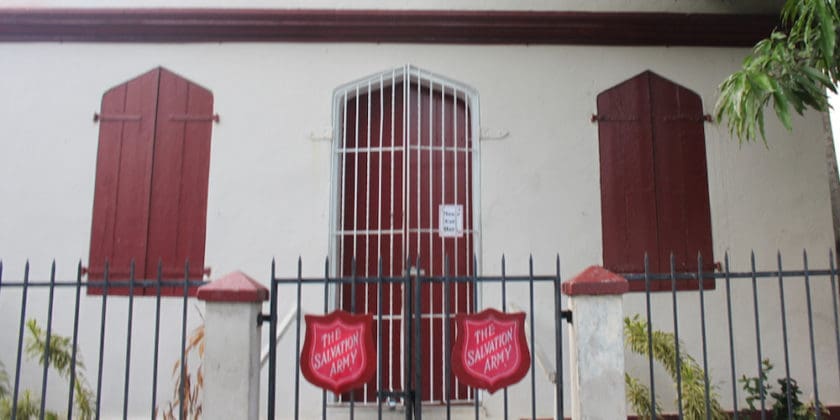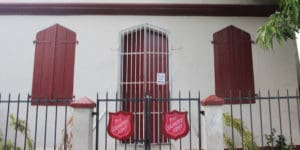 Culminating a year fraught with financial difficulty for most, comes the holiday season, a time of charity during which the Salvation Army of St. Thomas is asking for the community's help enlisting volunteers and achieving their red kettle fundraising goal of $46,000.
"As we navigate through the ongoing impact of the worldwide pandemic, far too many families in the Virgin Islands continue to live with food insecurities, lost incomes, and the challenge of keeping a roof over the heads of their family or paying WAPA. Our children face learning challenges. Homelessness continues to grow," Salvation Army Advisory Board Chairman Tom Bolt said in a call-to-action flier released in November.
Captain Wanda Rivera, Corps Officer of St. Thomas & Regional Coordinator of Virgin Islands both Puerto Rico and Virgin Islands Division, said while the organization has six locations available to place the traditional red donation kettles, but don't have enough volunteers so are only able to have five this year. These locations are Walgreens, The Market, both Kmart's, Pricesmart, and Cost-U-Less.
To date the charity has raised $12,000 of their $46,000 goal for this red kettle season.
The community can also support the charity by donating toys. Rivera said there are 90 children
"that we need to provide toys and the ages are newborn until 12 years old." She added Kmart Angel Tree and Walgreens have donated some toys, but the charity needs "people to donate or take an angel tag in Kmart."
The families of those 90 children will also be supplied with a food box. In addition to toy donations, Rivera said the Salvation Army is happy to accept food donations from individuals, businesses, agencies, and churches.
In 2020 the charity served 37,380 meals to the community, said Rivera.
"Your donation, no matter how small, can bring a gift of hope to those in need," the charity's flyer reads. "It can help stock our food pantry and provide daily lunches. It can support spiritual healing through our ministry and assist children needing mentorship."
Rivera said if unable to donate food, goods, or money; the charity happily accepts the gift of time. "We need volunteers for the store all year round. Also, someone who would like to offer a meal for our Soup Kitchen, and we need volunteers for maintenance. We also need bell ringers."
The kettle season ends December 23, ending the ability for the community to drop contributions in one of the various business locations throughout the island, but donations are accepted year-round through the Salvation Army website. Once on the site, click on the donate tab and complete the online form.
Checks can be mailed to either St. Thomas or St. Croix headquarter locations.
"During the holiday season, we hope to mobilize the generosity of our community with the assurance that your dollars stay in the territory," Bolt said.