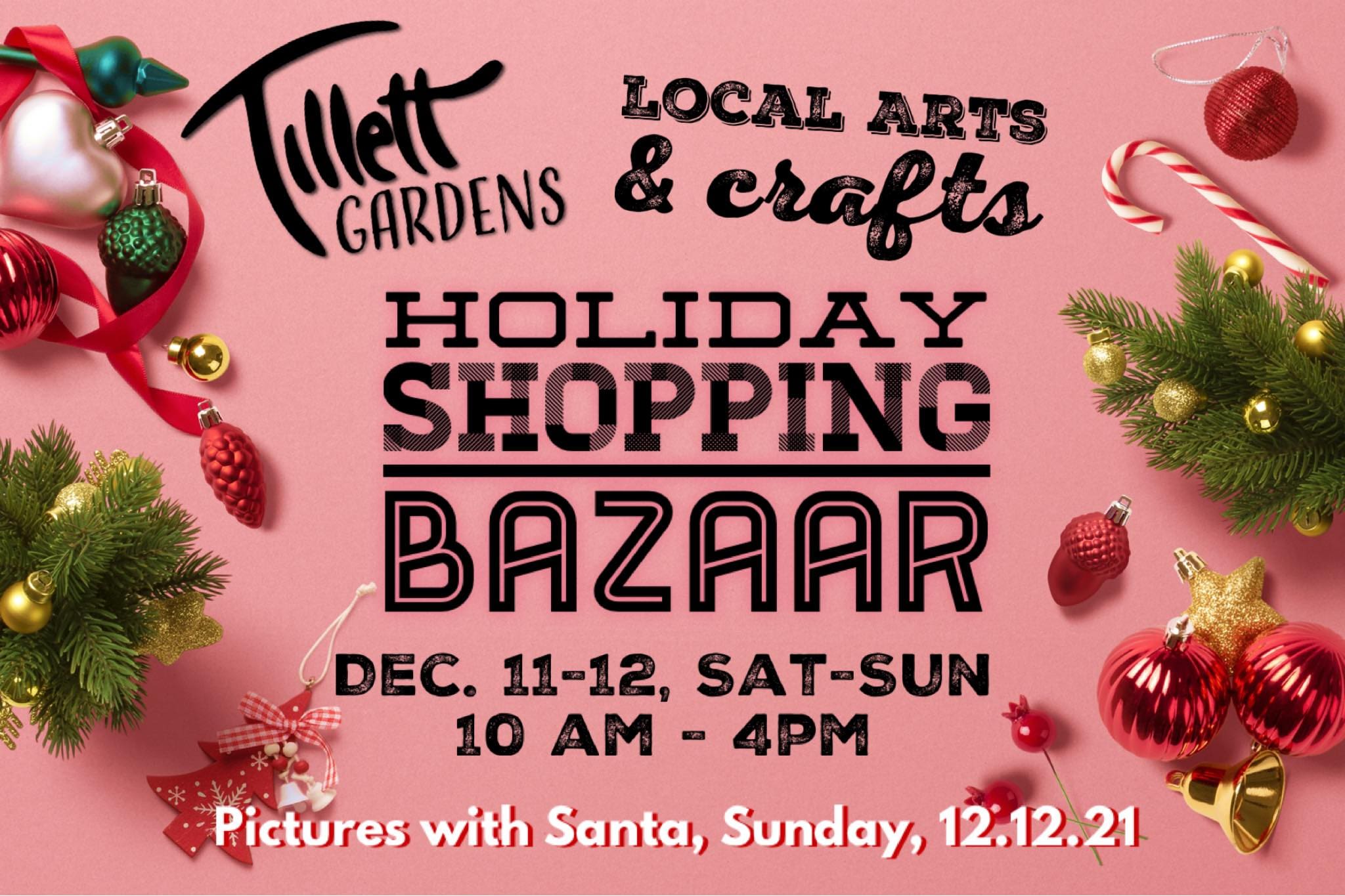 Back for a second time, the Tillett Gardens Holiday Shopping Bazaar will be held on Dec. 11-12 from 10 a.m. to 4 p.m. in honor of Rhoda Tillett, who used to host regular craft fairs throughout the years. The "uplifting," "community-supported" event will boast the opportunity for families to take photos with Santa Clause on Sunday.
The public is invited to meander the quaint, outdoor plaza perusing for specialty holiday gifts created by local artists and craftsmen, including Coco Loco Tees, Berry's Craft Shack, De VI Cork Mon, Virgin Elements, Wix & Wax Candles, Dream of Ocean Soaps, and Heinemann Images.
"We'll have lots of body care products, calabash engraving, jewelry, baby apparel, home goods – you name it." bazaar organizer Lourdes Aguila said. "When you buy local, you are investing in your own community. Let's keep those dollars where it will make an impact instead of buying from big companies."
Vendor proceeds will be donated, Aguila said, to the Webson family who lost their home and possessions in a structure fire occurring in Frenchtown where all occupants were displaced.
Three-Alarm Fire Damages Frenchtown Home, No Residents Injured
Aguila said the event gives local, independent craftsmen an outlet during the holidays, and she is "personally most excited to see the quality and vast variety of craftsmanship and talent our vendors have to offer. Also, opening up our community to more sustainable holiday gifting options, no need for excessive shipping or packaging cost. Last year's event was great, and we're expecting more for the 2nd Annual Tillett Gardens Holiday Shopping Bazaar!"