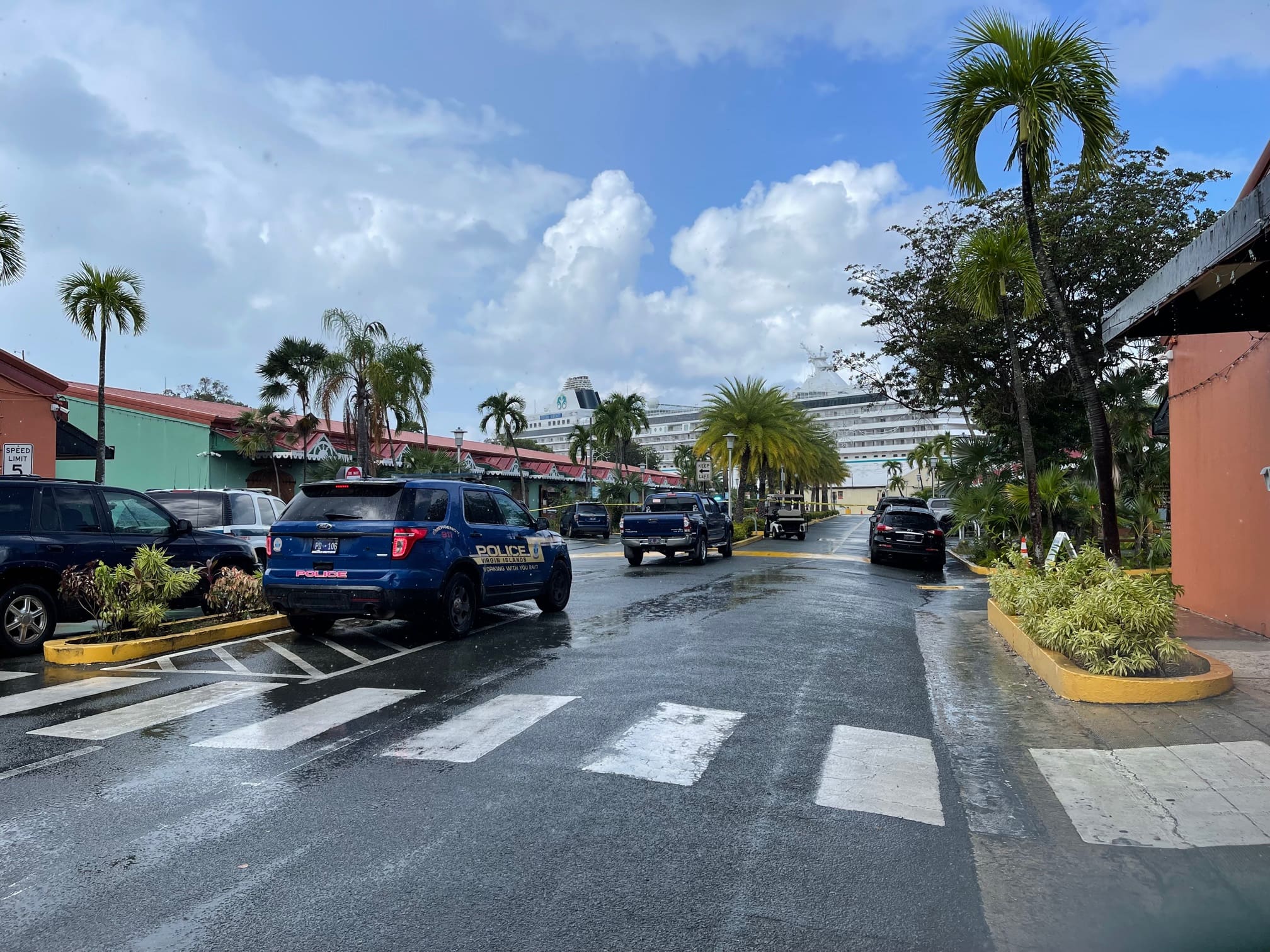 A daring mid-morning robbery attempt at Havensight Mall on St. Thomas has left two injured. As of 1.45 p.m., V.I. Police confirmed that both are in surgery at the Schneider Regional Medical Center.
The mall has been shut down, and the area around the store, Glitters, has been blocked off to traffic and yellow taped. More than a dozen units flew to the scene in response around 10:45 a.m. and are still on scene. As of around 12 p.m., patrons were being questioned.
According to police, three male suspects arrived in a dark-colored vehicle and entered the store. During the attempted robbery, a security officer and female customer were shot as gunfire was exchanged between the security guard the suspects. The security guard was shot in the stomach, and the female was shot in the chest.
Police said they have recovered the getaway vehicle in the Havensight area.
The Source will provide more details as they become available.