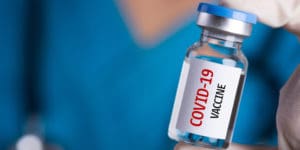 The V.I. Department of Health (DOH) will discontinue distributing $250 gift cards as a part of Governor Albert Bryan Jr.'s incentive program on Dec. 30. This program was created in an effort to encourage the community to get vaccinated, complete their vaccine series and reach community immunity.
The department has successfully distributed 5,599 $250 gift cards so far. There is no need to continue distribution into 2022 as initially planned.
Gift cards valued at $250 are still being distributed to individuals who meet the following criteria:
Received one dose of a one-dose vaccine series or Janssen between Aug. 9, 2021 and Sept. 30, 2021
Received the second dose of a two-dose vaccine series (Pfizer or Moderna) between Aug. 9, 2021 and Sept. 30, 2021
Distribution is from 9 a.m. to 3 p.m., Monday through Friday, on St. Croix and St. Thomas, and 10 a.m. to 3 p.m. on St. John.
Locations for pick-up are:
St. Croix Community Vaccination Center at the old Nissan Building in La Grande Princesse
St. Thomas Community Vaccination Center at Community Health at the Schneider Regional Medical Center
Morris de Castro Clinic on St. John
Please bring a vaccination card or digital vaccination record as well as a valid picture ID. Before walking into any of the distribution sites, it is advised that individuals have their identification and vaccination cards in-hand to ensure a smooth process.
Homebound individuals, soldiers deployed or individuals off-island for medical reasons or school who are unable to retrieve their gift card at the distribution sites have the following options:
Send someone on their behalf with a letter of authorization or attestation. If a verification letter cannot be attained, then the recipient can be called for verification, provide verbal authorization, then the pick-up person can be issued the card. The pick-up person must show ID for themselves and must have a copy of an ID and vaccination card or record for the patient.
Alternative to homebound who can't get a letter notarized: Card will be delivered to the homebound person via DOH staff.
Parents or guardians are permitted to pick up their child's gift card in the child's absence but must present a valid picture ID and the child's valid picture ID or a birth certificate which should correspond with the information in the DOH system. Children under 18 cannot pick up the card without an adult.
Upon receipt of the gift card, please carefully read the paper insert that comes with the gift card for instructions and the card's PIN number. The gift card cannot be used without the PIN number, and a new PIN number cannot be issued by the bank.
For more information on the COVID-19 vaccines, visit www.covid19usvi.com