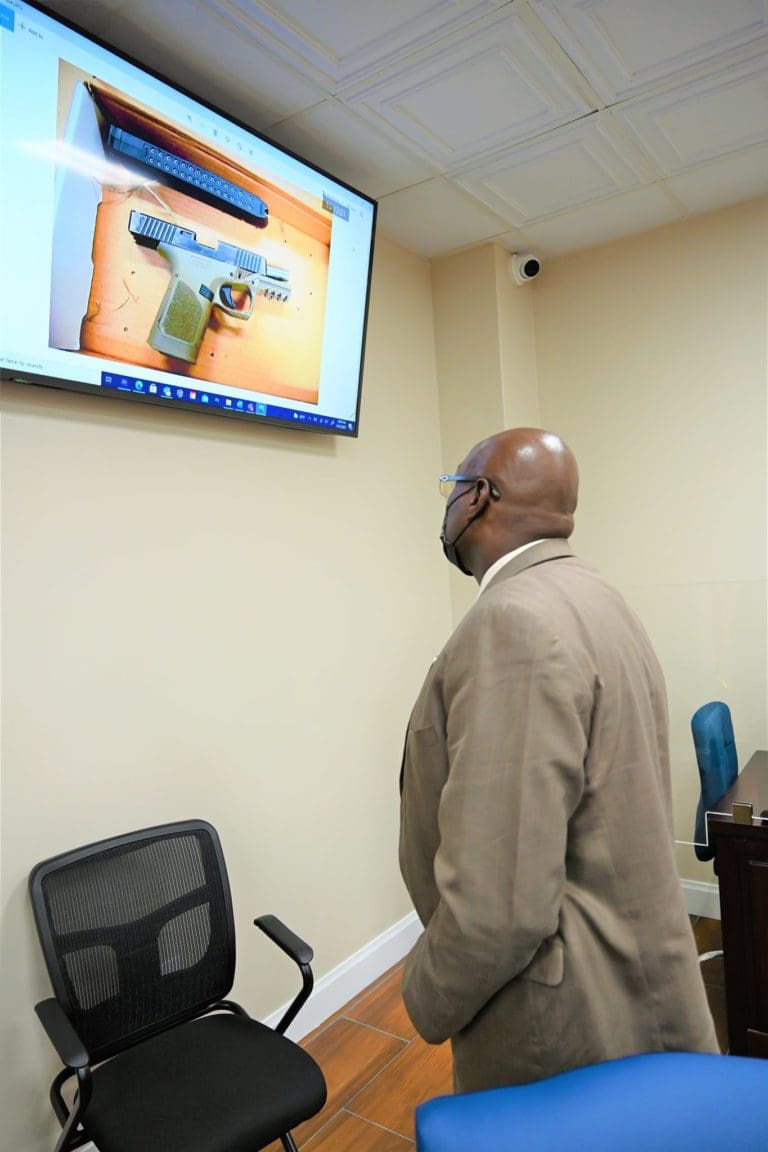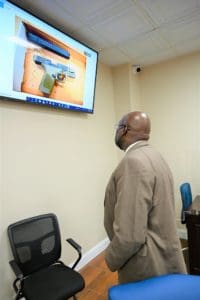 The Homeland Security, Justice and Public Safety Committee advanced a bill designed to reinforce existing firearm laws in the U.S. Virgin Islands and deter the creation of "ghost guns," in a unanimous vote Wednesday.
"Presently, you can go online and decide how to get a firearm under the radar into the territory. People have legally purchased firearm parts in the United States and then mail them home and reassemble them here in the territory," bill proposer Sen. Dwayne DeGraff said. "It is not illegal."
Contributing to this problem, Virgin Islands Police Department Commissioner nominee Ray Martinez said aside from a few components "handguns are mailable."
The legislation, if signed into law, would require those shipping firearm components into the territory to register the components or face a penalty. In the absence of a statute covering this, Martinez said there has been "an increase in the local manufacture and sale of unserialized or untraceable guns, most referred to as zip or ghost guns."
"Ghost guns" are functional firearms made at home using parts and kits available online, which generally include a receiver, bolt or breechblock, and firing mechanism.
"Ghost guns are made using receivers that are not technically finished and require a few additional steps at home, such as drilling a few holes, before they can be used to make a functional gun," Martinez said. "Kits and online tutorials for making guns using unfinished receivers have mushroomed in recent years and do not require any technical expertise … They do not have a serial number or any other identifying information and are therefore untraceable when they are recovered after being used in a crime."
In March, Somalie Bruce and Jeanorah Williams were arrested and charged with firearms trafficking and several other firearms violations. The two are alleged to have caused more than 100 illegal firearms to be assembled and sold in the U.S. Virgin Islands from 2016 through 2020.
Martinez said eight states have enacted similar state laws to address problems like the aforementioned, and the police department supports the "opportunity to stem the tide of these guns and their components."
Having grown up in the neighborhood of Savan in St. Thomas, DeGraff said his "quest is to address the gun violence." Along with the new potential law, DeGraff said he has partnered with the police department to do a gun buy-back program. "We are trying different things to make a difference."
The legislation had support from all senators who voted to move the bill to the Rules and Judiciary Committee for further review.
The committee held a second firearm-related bill which proposed any person carrying an unauthorized firearm with the intent to commit a violent crime must serve a mandatory minimum sentence without suspension, adjudication, or eligibility for probation or parole before serving the mandatory minimum sentence.
Though it was held in committee, Sen Steven Payne Sr. who proposed the bill said, "There is no deterrent, none for carrying an illegal firearm. The Virgin Islands ranks number three per capita for murders in the world. It is not okay to carry an illegal firearm and commit an illegal act in the Virgin Islands."
Sens. Dwayne DeGraff, Kenneth Gittens, Novelle Francis Jr., Alma Francis Heyliger, Javan James Sr., Steven Payne Sr., and Franklin Johnson were present for the hearing. Additional non-committee members also attended the hearing.