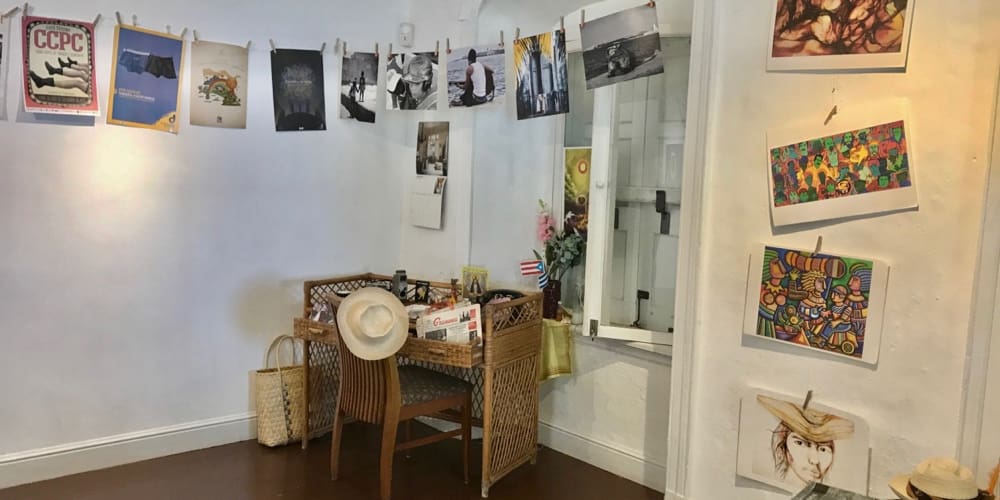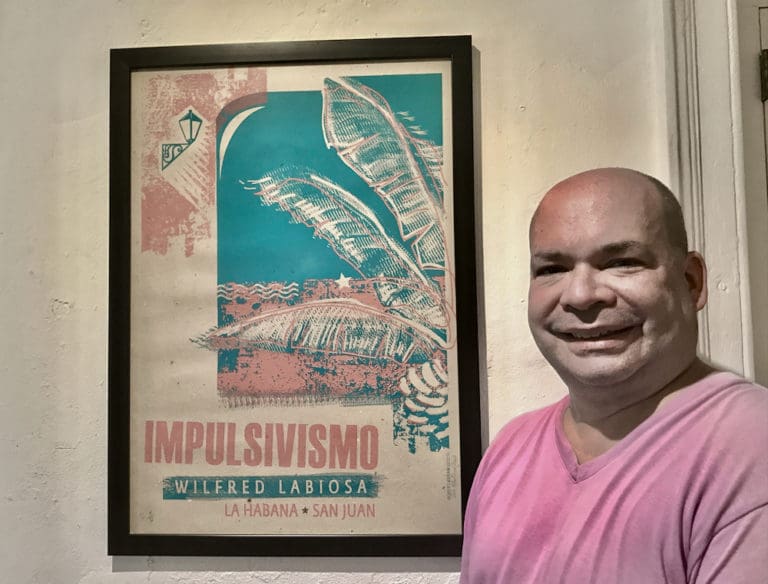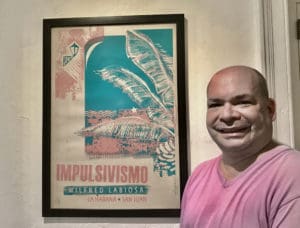 Gov. Albert Bryan Jr. and the Caribbean Museum Center for the Arts invite the community to "Dualidad Antillana: Cuba & Puerto Rico," an art exhibition opening and an evening of musical entertainment.
Patrons must RSVP and show proof of vaccination to enter the event at the museum on the Strand in downtown Frederiksted. The event will take place from 4 to 8 p.m. Friday.
Curator Wilfred Labiosa has been working tirelessly to install an amazing collection of art from Cuba and Puerto Rico in the upstairs gallery.
"It is a 'first' for Cuban art to grace the walls of our museum. It's been through our connection with Mr. Labiosa, who is from Puerto Rico, and his longtime connection to Cuba," museum manager Jay Weiss said.
The Dualidad Antillana exhibit totals more than 40 pieces of paintings, historic, political and cultural posters, silkscreens, photographs and sculptures. The exhibit encompasses young and emerging artists and the art of the masters. This exhibition is a celebration of the works of Cuba and Puerto Rico and it highlights the artistry of both islands and the unique history and culture of both.
Labiosa recreated a room he titled, "The Central Studio of a Photographer in Havana." The room boasts everything one would expect to see in such a studio: a small altar, which would be the first item that greets you with the patron saint; a rotary phone like those still in use in Cuba; an old working camera; dominoes; newspapers; and coffee. Labiosa hung the usual lithographs of original pieces in Cuba and some political posters. There is a rocking chair that is an invitation for visitors to sit and talk and inspire the photographer.
Labiosa's introduction to the art world was through his late father, Wilfred Labiosa, a professional painter and owner of an art gallery in Puerto Rico that thrived for 60 years. Due to the plummeting economics on the island, the gallery has closed and is going virtual to the public.
– The St. Croix Ballroom & Latin Dance Club will provide salsa lessons for patrons from 5 to 6 p.m. "We are thrilled to have been invited to be part of this event, and we are looking forward to sharing our passion for Latin dance with the community," Jennifer and Garincha Hilaire said.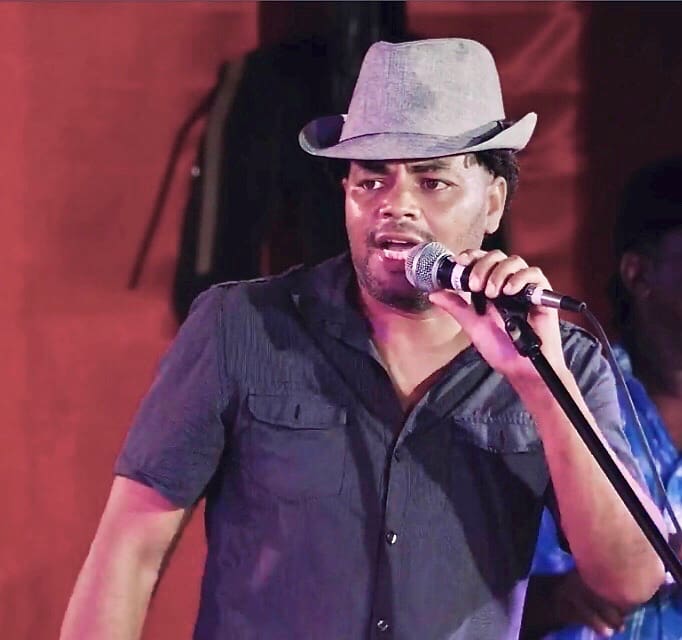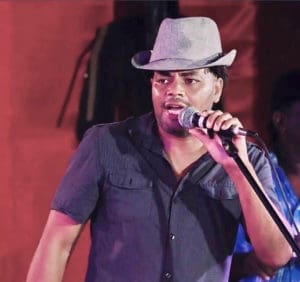 – From 6 to 7 p.m. Cuban singer/guitarist Rivert Diaz will perform Latin boleros and salsa lyrics. Diaz's huge voice comes from his college education in Cuba with a major in classical music and opera. "I really wanted a career in acting, but when I auditioned, I didn't make the cut," Diaz said. "When they heard my voice, it was suggested that I work with classical music, which I enjoyed in the Opera House Choir."
Diaz played salsa during his high school days, using a very old guitar that he repaired with old telephone wire – playing popular and traditional music. He moved to St. Croix in 2005, bought a brand new guitar, formed the band, "Siete Son," and played music reminiscent of the famous "Buena Vista Social Club."
"I love that every year I get the chance to perform for Virgin Islands Puerto Rico Friendship Day," Diaz said. "It keeps us close to our sister island." He has played with many musicians and specifically mentions musical director and bassist Marsvyn David.
"When I landed on St. Croix, it was as though I never left Cuba – the people – the food – the language – the beaches are all the same. I never felt like an outsider. The people of St. Croix gave me a big welcome. I am thankful for all the opportunities afforded to me and the love I feel from St. Croix," Diaz said.
Diaz is working on an album with his Cuban friend who lives in Puerto Rico. They are composing and recording 10 to 12 songs in Spanish as a duet with both their voices.
– Venezuelan singer Adriana Veliz and her band Romanza will entertain from 7 to 8 p.m. Veliz has been singing and performing since the age of 17 in her native Venezuela. Her relocation to St. John in 2000 gave her gigs in different venues every weekend through 2008, she said.
"I performed with Puerto Rican jazz flautist Nestor Torres on St. Croix at the event, 'Jazz in the Moonlight' and it was a great experience and an introduction to the island."
She also worked with Rivert Diaz on guitar and Rene Encarnacion on conga.
"When I moved to St. Croix in 2008, I found the perfect musicians, 'Romanza,' to accompany me and I was offered regular gigs at Rowdy Joe's until Hurricane Maria changed the course of the entertainment there. I have been performing at the Buccaneer Hotel since 2008, and I'm fortunate to call it my number one home on Fridays, 7 p.m. to 10 p.m.," Veliz said. She will start a new gig at the Palms Restaurant on Thursdays, 7 p.m. to 10 p.m.
"The Virgin Islands community has been very good to me. I am very grateful for all the opportunities that have been given to me – a Venezuelan immigrant," Veliz said. She has modeled; posed for portraits; worked in sales; taught Spanish at AZ Academy for four years; and was the co-host with Papi Love Jr. on the only bilingual TV show in the U.S. Virgin Islands, "Ritmo Del Doce," on WTJX, Channel 12, until Hurricane Maria.
"The museum wanted to enlarge VIPR Friendship day to make it more about Hispanic heritage and the governor wanted the administration to be a part of the tradition at CMCarts, so we collaborated," Weiss said.
The museum board's mission and vision is a media center for the enrichment of the culture, thus providing and celebrating the rich heritage of the Caribbean islands. They found it important to bring in more art from other islands. This year, CMCarts hosted a Barbadian 17 artist exhibit and a Barbadian artist-in-residence sculptor. Both were warmly welcomed by the community.
"The COVID pandemic closed us down temporarily and there were no tourists or cruise ships. When we reopened, our local community rediscovered us and we have not seen a slowdown since. We've seen 11,000 visitors this year," Weiss said.
"We've already exceeded our total visitation capacity. We're finding ways to bring people back to the museum," Weiss said. "Our calendar has been a  staple here for 28 years. For the 2022 calendar, we're representing 11 different islands and it all goes with our mission."
More information is available online at www.cmcarts.org or by sending email to rivertdiazlopez@gmail.com or adrianaveliz@yahoo.com, or by calling 340-626-1157.