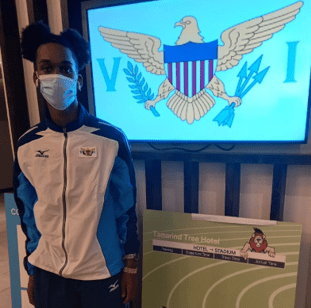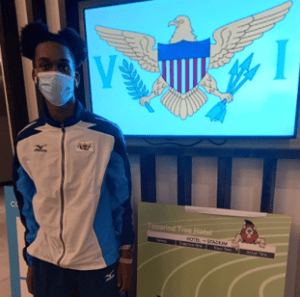 The World Athletics U20 Championships were held in Nairobi, Kenya, from Aug. 17 – 22 at 5,400 feet above sea level. This competition is where the best of the world from the ages of 16 to 19 come together to contest the main track and field events. There were 121 countries in attendance and the competition was hectic.
Osaze DeMund, Virgin Islands National Track and Field Team member, competed in the 800m run where he ran the event in 1 min. 58.50 sec. This was far off his personal best of 1:53.80, and his time did not qualify for the semi-finals. DeMund had hoped to run much faster but may have been hampered by his struggle to breath at that elevation.
He is encouraged to continue to work hard to represent the Virgin Islands. Full results can be found at: https://worldathletics.org/competitions
Also, the Virgin Islands Track and Field Federation (VITFF) gives tribute to V.I. National Team member Allison Peter. Peter won silver medals in the 100m and the 200m with record setting performances at the 2009 World Youth Championships in Athletics in Bressanone, Italy. Athletes had to be age 16 or 17.