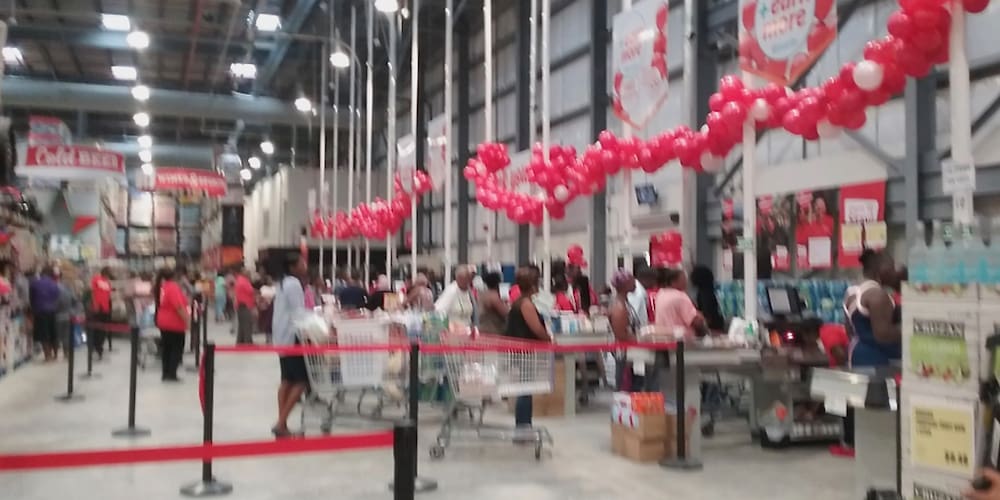 Cost-U-Less has temporarily closed its St. Thomas store as a precautionary measure after some of its staff members tested positive for COVID-19 over the weekend, the company announced in a news release issued Tuesday.
The company, based in Boca Raton, Florida, did not disclose how many employees tested positive, referring to it only as "a small number," nor how many people work at the St. Thomas store.
Affected staff members last worked in the store between 8 a.m. and noon Sunday and were symptom-free during their shifts, according to the releaase. All employees have been tested, and close contacts of positive cases have been notified and are isolating, it said. Forty staff members of the St. Thomas store are already vaccinated, and all Cost-U-Less employees are encouraged to be vaccinated as long as it is safe for them to do so, the company stated.
Kevin Proctor, president of Cost-U-Less, said the safety of the employees and customers is the company's top priority.
"We address any confirmed positive test in our stores with a comprehensive plan including deep cleaning, contact tracing and direct communication with our teams," he said. "We rolled out and continue to practice extensive safety measures in our stores and are working hand-in-hand with the Department of Health to prevent the spread of COVID-19 and keep everyone in our stores safe."
In its news release, Cost-U-Less said it implemented strict cleaning and safety protocols at the beginning of the pandemic and continues to follow them rigorously.
"The store is undergoing a deep clean and sanitization and will reopen as soon as practical and safe to do so," the news release said.
Updates on reopening will be posted on the St. Thomas Cost-U-Less Facebook page.