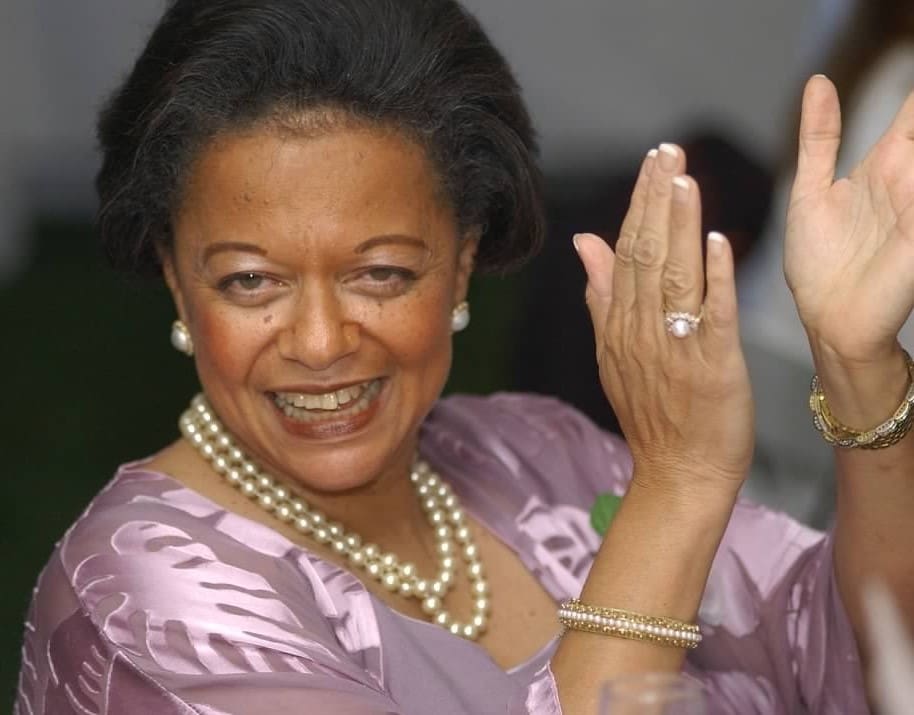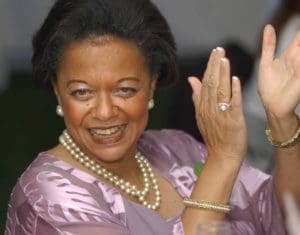 The University of the Virgin Islands (UVI) extends condolences to the family of Karen Hastie Williams, distinguished attorney, public servant, humanitarian and wife of UVI Trustee Reverend Dr. Wesley Williams known to many as Father Wes. She passed away on July 7 in Washington, D.C.
"On behalf of the UVI community, I extend my deepest sympathies to Trustee Williams, his family and the loved ones of Karen Hastie Williams," said David Hall, UVI president. "Our collective thoughts and prayers go out to you in this time of sorrow."
"Karen was a special friend of the university," said Mitchell Neaves, vice president for Institutional Advancement at UVI. "In addition to their consistent giving to the university, Karen and Father Wes would willingly serve as hosts for alumni and friend gatherings in the Washington, D.C. area, which included their personal friends who once lived in the Virgin Islands or had a close connection to the territory. What I will remember most about Karen were her conversations with board members and staff during our board meeting breaks about her family and her admiration for UVI. Father Wes, Bailey, Amanda and Bo remain in our thoughts and prayers."
Born in Washington, D.C., Hastie Williams was the daughter of Beryl Lockhart Hastie and William H. Hastie, governor of the Virgin Islands from 1946 to 1949. Hastie Williams earned a bachelor's degree from Bates College in 1966 and a master's degree from Tufts University in 1967. After earning her Doctor of Jurisprudence from the Catholic University of America in 1973, she worked as a law clerk for Judge Spottswood W. Robinson III of the D.C. Circuit U.S Court of Appeals and for Supreme Court Justice Thurgood Marshall.
In 1977, Hastie Williams became chief counsel to the United States Budget Committee and was then appointed administrator of the Office of Federal Procurement Policy in the Executive Office of the President. After the 1980 change in administration, Hastie Williams went into private practice, first as an associate of the firm Frank, Harris, Shriver & Kampelman and then as a partner of Crowell & Moring LLP, where she focused on legislative regulation, public and corporate contract law and strategic diversity for corporations until her retirement in 2011. Throughout her career, Williams was a sought-after speaker and consultant on public contract law.
Williams served on the board of directors of many major corporations, including the Gannett Company, the Chubb Corporation, Sun Trust Bank, Washington Gas Holdings, Fannie Mae Corporation and Continental/United Airlines, and she was named a public life member of the IRS Oversight Board in 2000. In addition, she was a longtime trustee of Bates College, Amherst College, the Black Student Fund, the National Association for the Advancement of Colored People (NAACP) Legal Defense Fund and the National Lawyers' Committee for Civil Rights Under Law.
Hastie Williams was an active member of the St. John's Episcopal Church in Washington, D.C. for more than five decades where she and her husband also taught Sunday school for 30 years.  Her funeral service will be held at 1 p.m., July 24, at St. John's Church and streamed live at