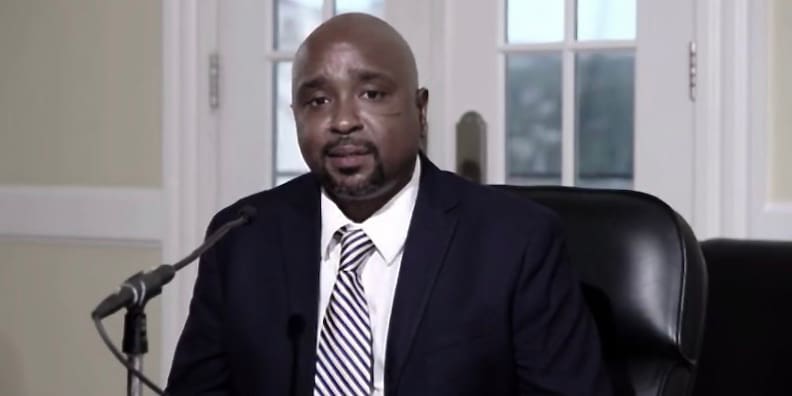 The Department of Public Works on Friday gave the go-ahead to Liberty Communications to resume the under-grounding project that the department had ordered stopped July 6 after reports from the public about unsafe and unsatisfactory work.
Most notable were complaints of inadequate striping, performed by Lineas de Puerto Rico Inc., in Christiansted on St. Croix, and unsafe driving conditions, mostly in the westbound lane of Route 33 between the Four Corners intersection and the Estate Hope/Pearl intersection, according to the department
In a letter to Liberty's CEO Naji Khoury, Public Works Commissioner Derek Gabriel thanked the San Juan, Puerto Rico, based company for its responsiveness to the complaints.
"As you know, my priority has always been ensuring safe roadways for our pedestrian and vehicular traffic," Gabriel wrote. "Over the past days, your team, including Liberty's main contractor on this project, Bermudez, Longo, Diaz-Masso LLC … has been asked to submit several pieces of information to the Department for review and approval."
That information included a revised communications plan including additional print, radio and web media for more consistent communication with the community regarding the project so that "the community is actively informed as to where your contractors will be working on specific days," Gabriel wrote.
The company also provided a revised traffic maintenance plan and occupational safety plans for the contractor and sworn statements from all contractors and subcontractors that they will strictly abide by the plans.
Liberty's contractor also agreed to provide dedicated health and safety officers for both the St. Croix and the St. Thomas/St. John districts, who will report to Public Work's project manager, Piotr Gajewski.
The project is expected to be completed in 45 days, according to the letter.
In his letter, Gabriel also mentioned Liberty and its contractor, Bermudez, Longo, Diaz-Masso LLC, will hold an in-person meeting with Public Works officials to set the expectations for Phase 2 of the project, which is still under review by the department.