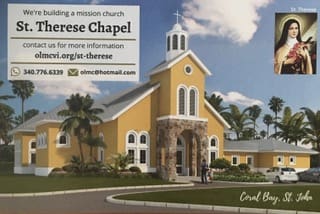 Our Lady of Mount Carmel Catholic Church in Cruz Bay is holding an online auction to raise funds to build a chapel and community center in Coral Bay.
The public is invited to browse and bid on items including original artwork, vacation rentals, boat excursions, gift baskets, catered meals, and dinners at some of St. John's finest restaurants. Nearly 45 items – ranging from $45 to $2,000 in starting bid prices – are now listed, and more are coming online, according to Lisa Etre, secretary of the Coral Bay Building Committee.
The auction went live on Sunday and closes at 10 p.m. on July 5. Everyone is welcome to browse, but registration is required for those who wish to place a bid.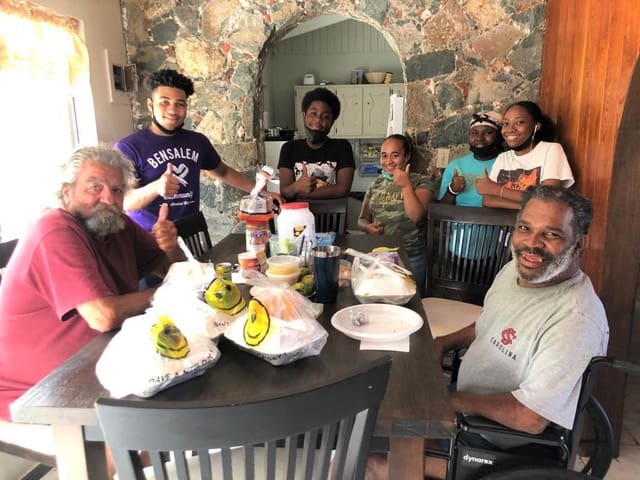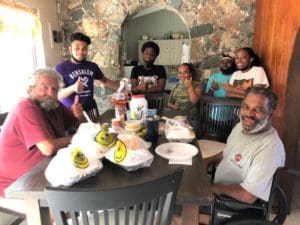 The auction is just one of many fundraising initiatives on the horizon for parishioners of Our Lady of Mount Carmel who have made bold plans to lead a "spiritual, physical and cultural renaissance in Coral Bay," according to Etre.
Four years ago, parish members started raising funds to purchase a 2.6-acre property near Love City Market on King Hill Road in the area known as "the flats" in Coral Bay. Once that challenge was met, they enlisted the services of Erin Lieb of Barefoot Design to complete the site layout and plans for two of the buildings.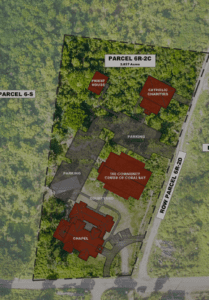 They're now ready to submit plans to build a 6,800- square-foot chapel that will be called St. Therese and a 4,700-square-foot community center that will be available to community members for a variety of uses. They also have plans to build a rectory that is intended to serve as a nuns' residence. In addition, Catholic Charities of the Virgin Islands is in the initial stages of designing a shelter on the property that will provide services to the homeless and disabled.
Both Our Lady of Mount Carmel Church and Catholic Charities have applied for Community Development Block Grants to fund their projects.
Each of the buildings is expected to cost more than a million dollars to construct, but Etre said the parish is ready to do what it takes to make their vision a reality. "We want to reach out to the entire community. We are not just Catholics reaching out to Catholics."
The auction features artwork from well-known St. John artists, including Elaine Estern, Deborah St. Clair, Kimberly Boulon, Donald Schnell, Aimee Trayser, Erin Lieb, Jenn Robinson, Helen Eltis, Andrea Leland and Etre herself.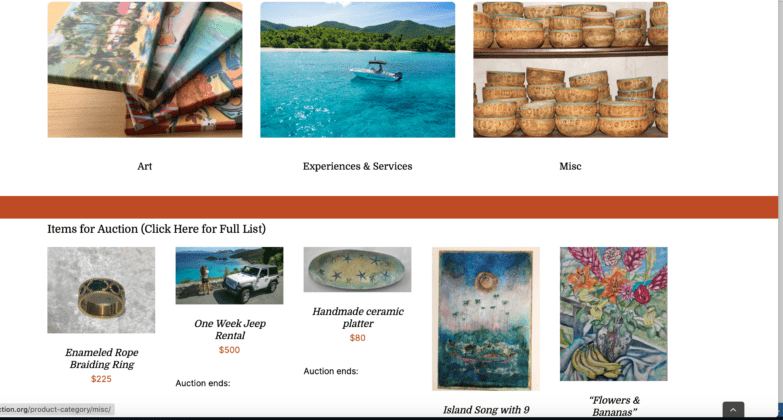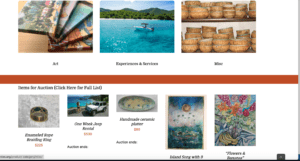 In addition, it also includes a collection of eight 19th century oil paintings with very ornate frames that "look like they belong in the Smithsonian," Etre said.
Other items include a sunset sail for 15 aboard Kekoa, a portrait session by Savanah Loftus, and a two-night stay for two at Gallows Point Resort.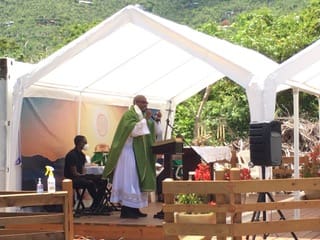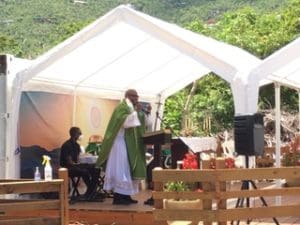 The OLMC parish, under the leadership of the Rev. Anthony Abraham, has already taken on a number of challenges. Sheltering the homeless population has been one of his top priorities; last year the parish opened a shelter for up to five men near Cruz Bay, and a shelter for women is underway.
Abraham has said, "We feed the hungry and clothe the naked. That is the work of the church."
The purchase of the Coral Bay property has made it possible for Abraham to offer Mass twice a week on a wooden platform shaded by a tent at the Coral Bay site. Mass is held at 6 p.m. on Tuesdays and 12:30 p.m. on Sundays.
For further information on activities planned by Our Lady of Mount Carmel, call 340-776-6339.