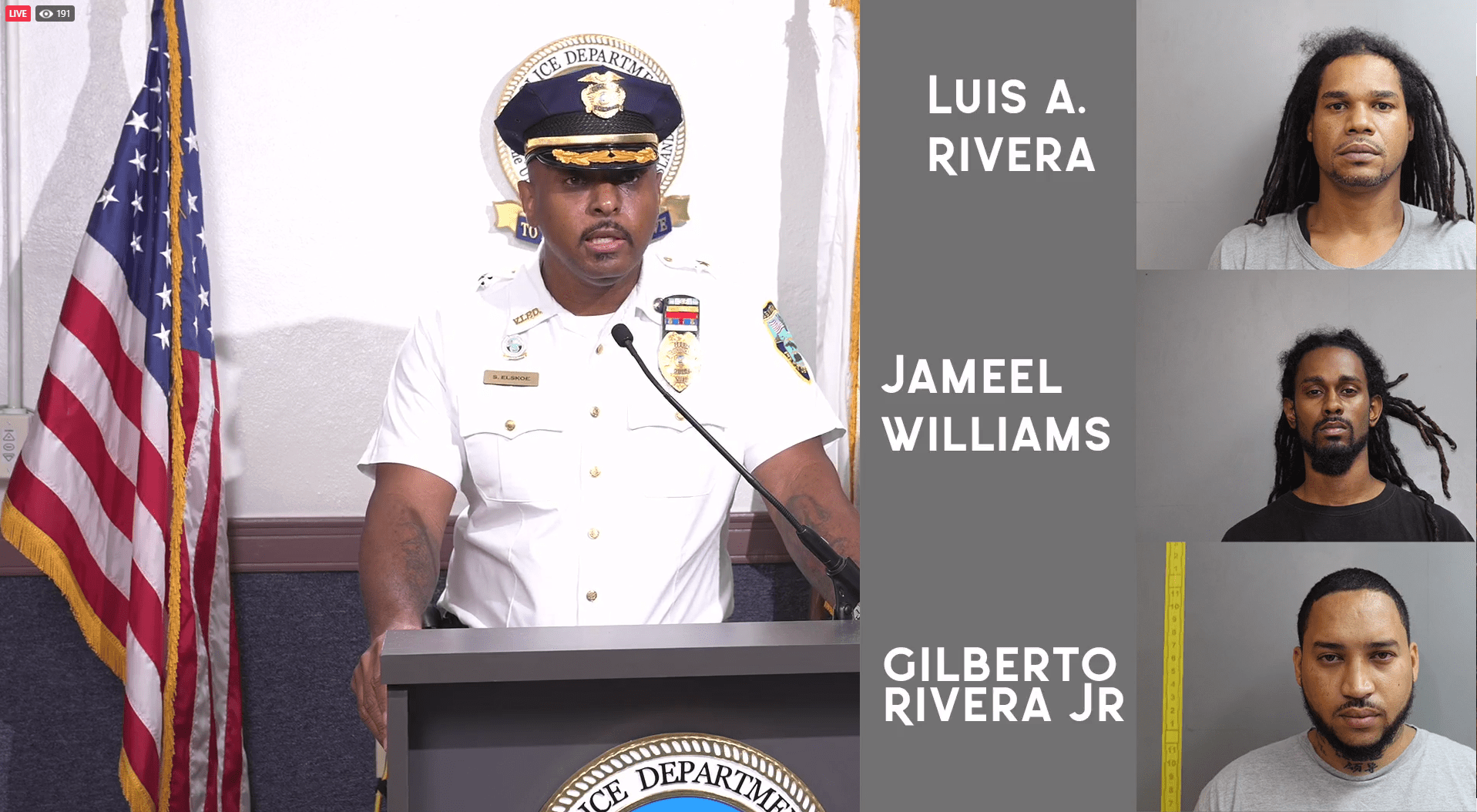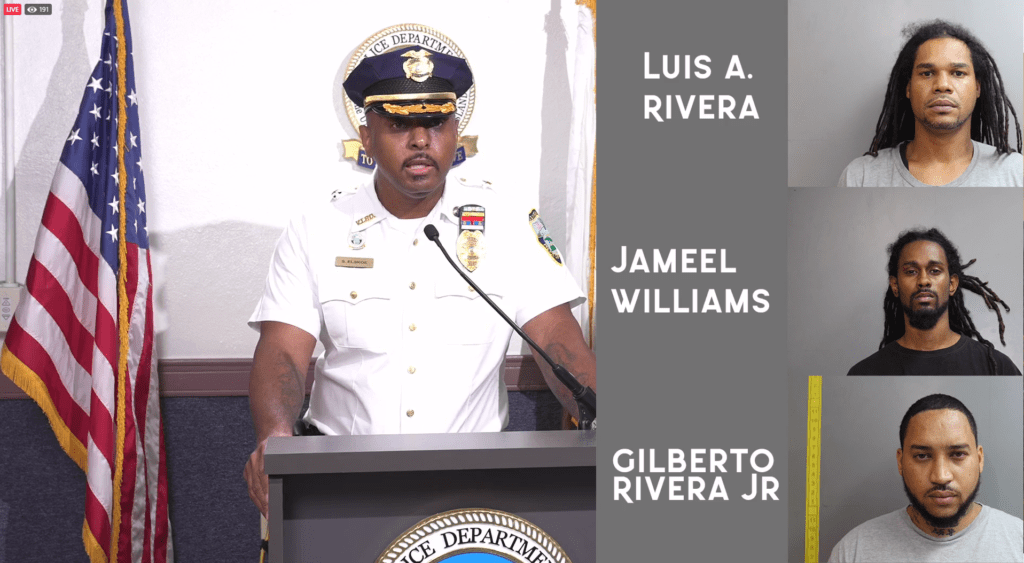 As projected by the Virgin Islands Police Department, three arrests have been made on St. Croix associated with a double homicide that occurred on April 19.
"At 4 a.m. this morning, teams involving the VIPD and several other agencies executed search and arrest warrants for 36-year-old Luis A. Rivera, 28-year-old Jameel Williams and 30-year-old Gilberto Rivera Jr.," said St. Croix District Chief of Police Sidney Elskoe.
This comes after a shooting incident occurred at the Aureo Diaz housing community that left two men – identified as 33-year-old Michael Ramos and 38-year-old Juan Velasquez – dead. There were two additional victims injured in the incident: another person who has not been identified and an 11-year-old girl. They are both expected to recover.
"We went into this community very early this morning. Some of you heard helicopters or planes flying around in the neighborhood. Yes, that was part of this investigation and it resulted in us successfully apprehending three individuals who are trigger pullers associated with the killings that took place on April 19," said Police Commissioner Trevor Velinor.
During a previous press conference after the shooting, Velinor vowed that the department would bring justice. "I stood before you a day later, and I told you that we would solve this crime. So, I am here to say to you that we have arrested individuals associated with these criminal acts," said Velinor.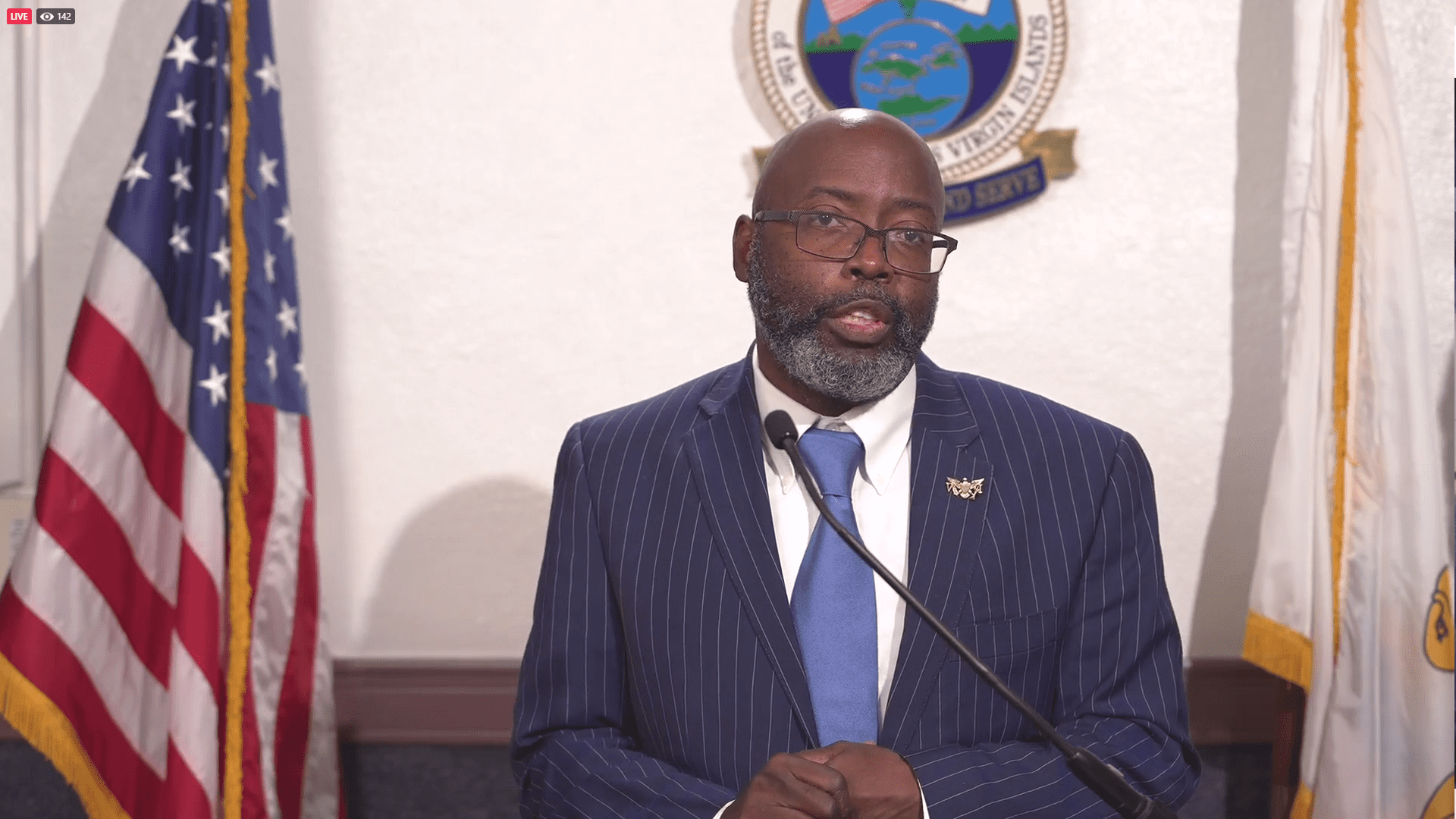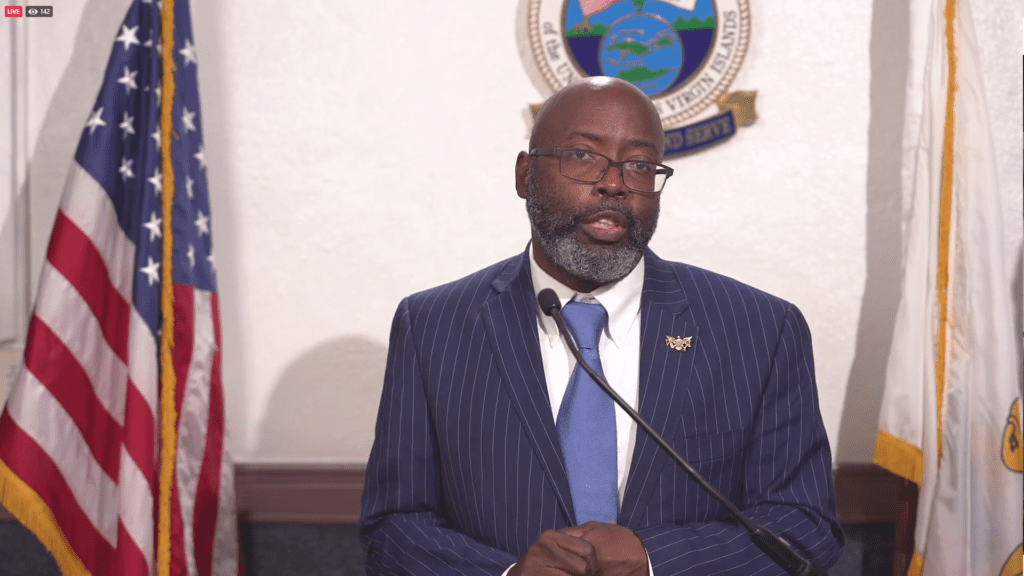 According to Elskoe, the agencies that assisted with the arrest of the three men included the V.I. Police Department, V.I. Department of Justice, V.I. National Guard, Homeland Security Investigations, Federal Bureau of Investigation, U.S. Marshals Service and Drug Enforcement Administration.
"The arrestees are charged with murder in the first degree, assault in the first degree, assault in the third degree, carrying of firearms openly or concealed, possession of ammunition and discharging or aiming firearms and other additional charges," said Elskoe.
"We are serious about fighting crime in our community. This is only the beginning; we will use every resource at our disposal to rid our streets of those who tend to commit violence on the rest of us that want to live peacefully."
As far as specific details about what occurred, Elskoe said, "It appears as though it started off as an argument, and the elements of that argument I cannot say at this time."
VIPD urges anyone with information about a crime to contact detectives by calling 911, the Crime Tip line at 340-778-4950 or the anonymous Crime Stoppers USVI at 1-800-222-8477 (1-800-222-TIPS).
"Right now, we are in an absolute focus trajectory. No retreat, no surrender. We are going where people are," Velinor said.
To watch the VIPD press briefing you can click here.