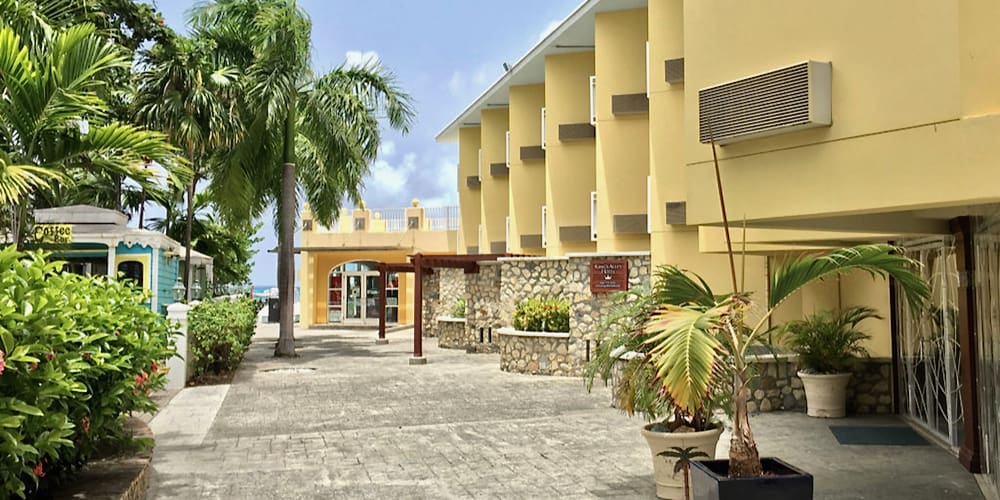 The V.I. Public Finance Authority Governing Board voted to start the process of selling or leasing the Kings Alley Hotel and the adjacent vacant lot, the board reported in a news release.
In 1995, the PFA loaned $3 million to Development Consultants to renovate the King's Alley area of downtown Christiansted. The PFA acquired the 21-room hotel in 2001 after Development Consultants defaulted on what had grown to a $4.3 million debt. It invested several million more dollars to try to eventually sell it for a profit.
Twenty years later, PFA still owns the King's Alley Hotel.
At its regular meeting on May 5, the PFA board authorized PFA staff to begin a competitive negotiation process for the sale and/or lease of the Kings Alley Hotel and/or an adjacent vacant lot of the Anchor Inn site. The competitive negotiation process will reportedly involve soliciting proposals from entities that previously expressed an interest in either or both properties, as well as neighboring hotel developers and operators, and is authorized by both the board and the authority's procurement policies and procedures.
Along with the King's Alley proposal, PFA Director of Finance and Administration Nathan Simmonds presented three other resolutions for the governing board's approval. All received unanimous consent from the members present.
The board voted:
– To amend the Gaffney-Cline & Associates contract to allow for an additional $20,000 in cost to provide data and analysis needed for completion of the scope of work.
– To renew the PFA's general liability insurance to protect PFA operations at Frederiksted Mall, Kings Alley Hotel and its St. Croix offices.
– To adopt the PFA FY 2022 budget.