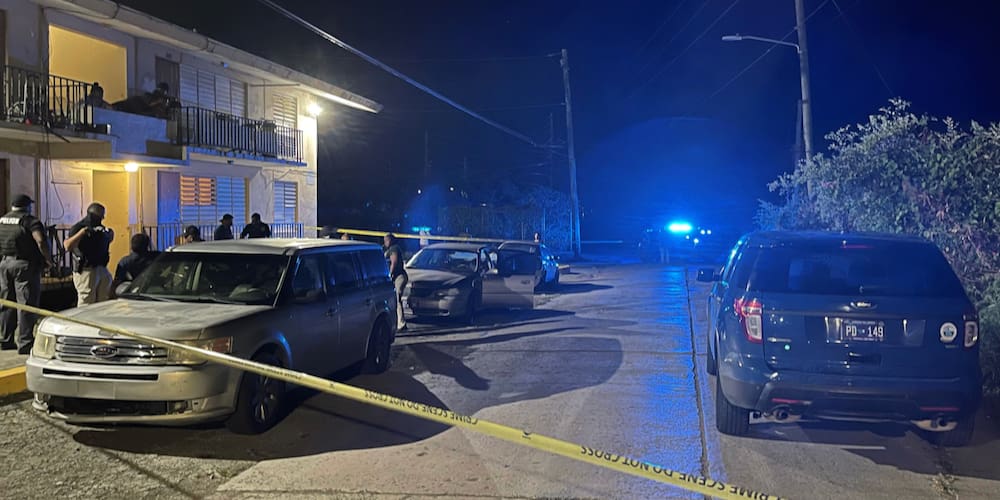 A teenage boy was shot and killed early Sunday morning at the John F. Kennedy Terrace housing community on St. Croix, the V.I. Police Department reported.
Police said the victim was identified by family members as 16-year-old Kimani Perdomo of JFK Terrace.
It was the 17th homicide on St. Croix since the beginning of the year, according to the Source homicide list*, the 20th in the territory.
According to the police report, at about 12:21 a.m. Sunday, May 9, the 911 emergency call center received reports of shots fired and a man down in the vicinity of Building 28 at the John F. Kennedy Terrace housing community. Officers traveled to the area where they found an unresponsive male, later identified as Perdomo, with gunshot wounds. It was confirmed that the male did not have any vital signs.
A 9-year-old female who was in a nearby apartment was also reportedly grazed by a bullet in the incident.
Police urged anyone with information about this incident to notify the police by calling 911, the Crime Tip Line at 340-778-4950 or the anonymous tip service, Crime Stoppers USVI, at 1-800-222-8477 (1-800-222-TIPS). Reports to Crime Stoppers that result in the resolution of a crime can earn the caller an anonymous cash reward.
* The Source homicide list is based on reports from the V.I. Police Department, but unlike the police list or some other news outlets, the Source does not include vehicular homicides or suicides, which can lead to a difference in the totals reported.