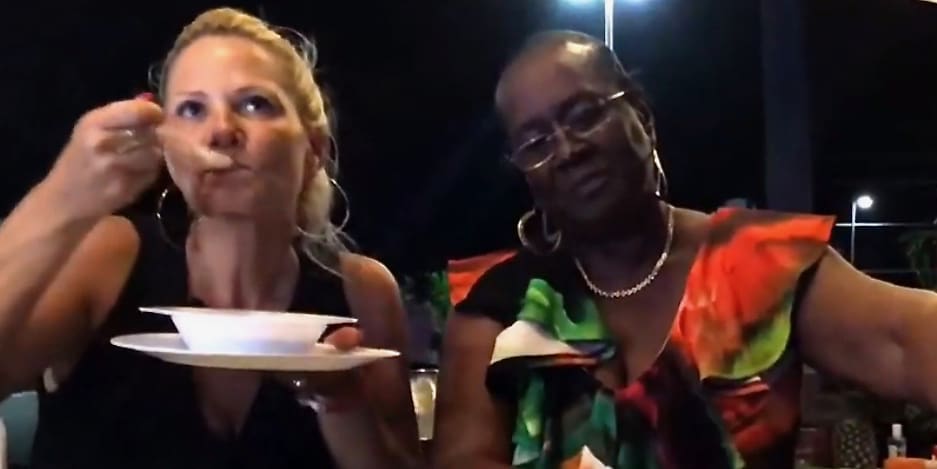 Lights, Camera, Food.
Taste of St. Croix was a celebration of culinary locations and delicacies Thursday, showcasing the territory's readiness to receive visitors as it reopens to the world.
This year's taste of St. Croix was a micro-version of the usual crowd-pleasing event. Only sponsors and members of the media were allowed in to celebrate the event's 20th year.
But viewers were able to tune into a Livestream of the event on the Caribbean Food Network TV's website.
The Taste of St. Croix kicked off this year's event with a return to the Divi Carina Bay Resort and Casino after being forced to move to downtown Christiansted by the hurricanes of 2017. The 10 participants showcased their food, which represented some of the best dishes on their restaurant's menu.
The setup was no different from what attendees have been accustomed to from past Taste of St. Croix events. Approach a table, select a taste of what each restaurant has to offer, and enjoy.
Another one of the highlights for the virtual viewers during Taste of St. Croix was the flashbacks of featured clips from years past.
Mixologist Frank Robinson mixed a cocktail drink called "Living in Paradise," using passiflora, or the passion fruit flower, and actual passion fruit. Sandcastle on the Beach made an appetizer of chicken, cheese, and broccoli flautas with a chipotle dipping sauce. Past Taste of St. Croix winner Blue Water Terrace catered to the vegetarian crowd with its vegan cauliflower pizza, and for dessert a mango, cheesecake taco and a salted caramel coquito taco.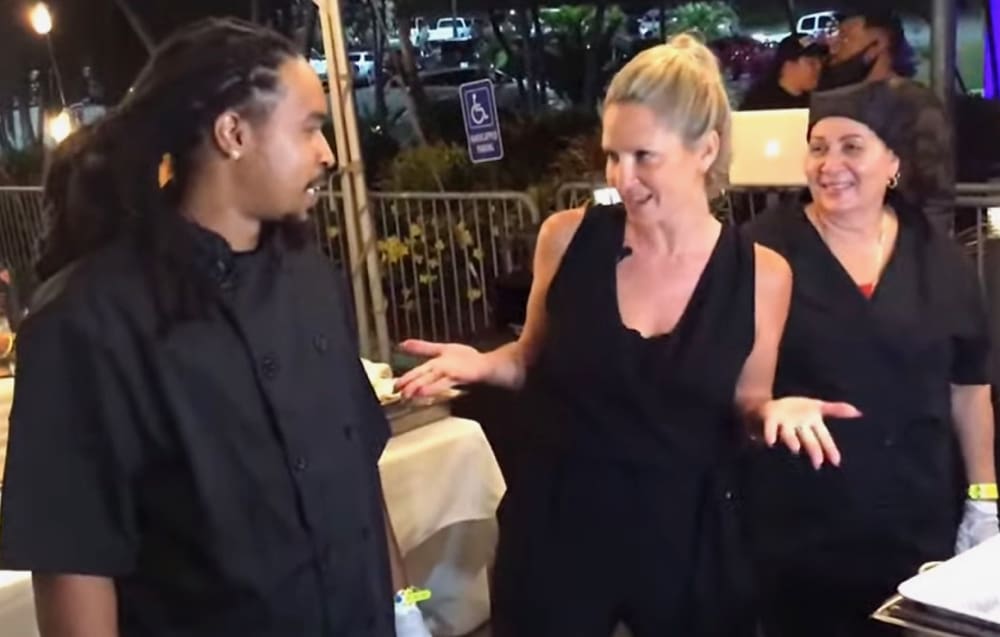 The Galleon, which specializes in steaks and seafood, served a crab cake with mango salsa and a habanero ranch.
The La Reine Chicken Shack served its signature roasted chicken and johnny cake, roasted pig, and a chicken quesadilla eggroll. "The Kallaloo Man," who served his kallaloo, said that he learned how to make the soup his business is named after from his mother, but along the way has adapted his own style.
"Kallaloo is a local dish that goes back over hundreds of years and has connections to Africa," he said. "In 2020 and 2021, we have adapted and, as time goes on, taste and habits change. Sometimes people do not want pigtail, so we decided to add the option of shrimp, conch, fish and crab".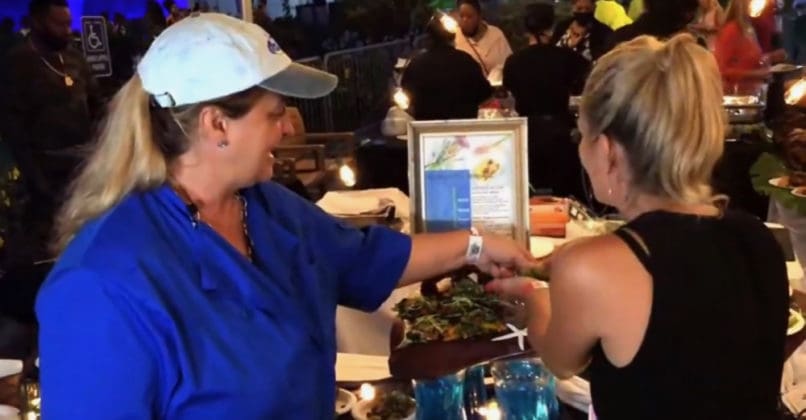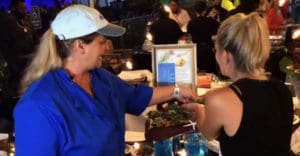 Rita Chiverton Catering made its sixth appearance at the Taste of St. Croix, sharing its goat water and conch water. Owner Rita Chiverton, who said she is originally from Nevis, is an example of the melting pot of different types of participant backgrounds the Taste of St. Croix highlights.
Unlike previous incarnations of Taste of St. Croix, the winners this year were not immediately announced. Instead, they were released Friday.
Presentation Category:
– 1st Place: Ridge (Veggie)
– 2nd Place: Blue Water Terrace (Dessert)
– 3rd Place: A tie between Sandcastle on the Beach (Appetizer) and Rita Chiverton Catering (Soup and Stew)
People's Choice:
– 1st Place: Blue Water Terrace
– 2nd Place: Rita Chiverton Catering
– 3rd Place: The Galleon
The Taste of St. Croix continues with the "Sunset on the Terrace" from 5:30 p.m. to 7:30 p.m., Saturday, and "Bubbly Brunch and Food Presentation from 11 a.m. to 2 p.m., Sunday. Food presentation follows at 5 p.m.
The entire weekend will be professionally filmed and broadcast live. Viewers can tune in to the Caribbean Food Network and Facebook.