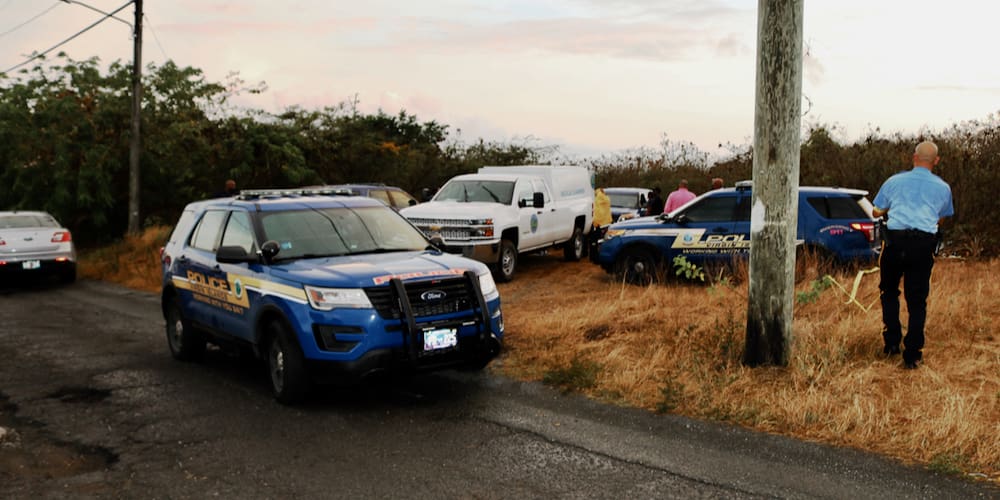 The V.I. Police Department is investigating the death of a man who was killed Thursday afternoon in the Campo Rico area of St. Croix.
The victim has been identified as 23-year-old Cesario Carmona Cadiz, Jr.
It was the 16th homicide on St. Croix since the beginning of the year, the 19th in the territory, according to the Source homicide list.*
According to police, at about 4:42 p.m., April 29, the 911 emergency call center received a report of a deceased male in the Campo Rico area. Officers traveled to the area and found an unresponsive male victim later identified as Cadiz with gunshot wounds. It was confirmed the victim had no vital signs.
Detectives urged nearby residents of Campo Rico who may have heard or seen something to contact police to report what they know by calling 911, the Crime TipLine at 340-778-4950, or the anonymous tip service, Crime Stoppers USVI, at 1-800-222-8477 (1-800-222-TIPS).
*The Source homicide list is based on V.I. Police Department reports, but unlike the VIPD list and those in some other media, the Source does not include vehicular homicides or suicides, which can lead to a discrepancy in the number of incidents reported.