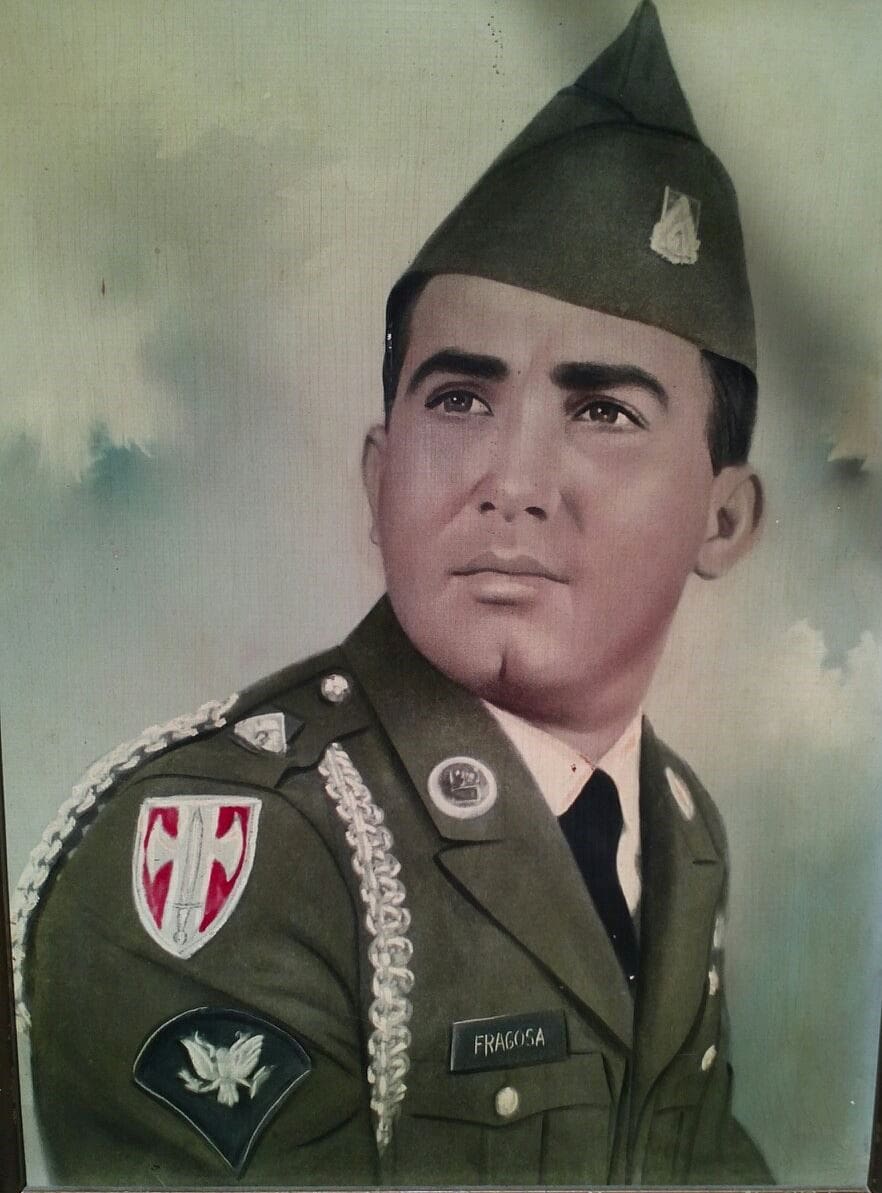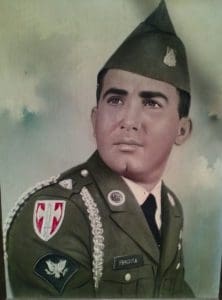 Salvador Fragosa Cruz of Estate Sion Farm died on March 25. He was 77 years old.
He was preceded in death by his mother, Rosario Cruz Carrillo; father, Cirilo Fragosa Robles; grandchild, Nemecio Camacho 3rd; sister, Cecilia Fragosa; brothers: Juan Valentine Cruz and Luis Fragosa; niece, Marisol Almestica; nephews: Carlos Torres, Eddie Fragosa, Wilfredo Valentine, William Valentine, Sony Almestica and Luis R Conde; sister-in-law, Liduvina Felix; brother-in-law, Rosendo Garcia; and special friends: Guillermo Munoz,  Jorge Torres, Stanley Maynard, Amador Felix, Enrique Parrilla, Tito Maldonado, Honorable Juan F. Luis, Juan Mendez and Ponce Sotomayor.
He is survived by his spouse, Corporina Fragosa Felix; daughters: Carmen Castillo, Nora Rivera, Ramonita Torres, Diana Fragosa-Wilson, and (heartfelt adopted) Juanita Migueles and Hilda Camacho; sons: Ricky N Coss, Jaime Coss, Jose L Coss and Salvador Fragosa Jr. and (heartfelt adoptd) Nemeci Camacho Jr.; and grandchildren: Tayri Castillo, Mariela Valentine, Yamilix Cruz, Wilfredo Valentine Jr ,Yamaira Valentine, Glendaly Acevedo, Reynaldo Acevedo, Nishma Santiago, Taysha Delerme, Jose Rivera Jr., Kaysha Rivera, Irisel Rivera, Ricky D. Coss, Gamaliel Coss, Ricky Coss, Natanael Coss, Jaime Coss Jr., Manuel Coss, Luis E Coss, Samuel Garcia Jr., Clarissa Fuzzy, Abbiegail Coss, Shalym A. Lugo, Gioviana A. Lugo, Jerica E Lugo, Aisha M Fragosa and Joeariam Fragosa (heartfelt grandson).
He is also survived by great-grandchildren: Kenyon Castillo, Artzy B Camacho, Sharilis Soto, Jaime Soto Jr., Sharimar Cruz, Anaya Cruz, Wilfredo Valentine 3rd, Solimar Valentine, Luz M. Melendez,  Kioleima Valentine, Emmanuel Valentine,  Jeremiah Valentine, Brian Hernandez, Keyley Hernandez, Virializ Perez, Elijah Perez, Isiaah Perez, Angel Perez, Jordan Perez, Reynaldo Acevedo Jr., Jonathan Acevedo, Keyla Acevedo,  Iliana Acevedo-Rivera, Eitan Vazquez, Matai M Kuamina, Ezequiel Concepcion, Joyliz Concepcion, Wilfredo Concepcion, Karem Coss, Benito A Coss, Jeliel Coss, Yarick Coss, Kianelis Coss, Davian Coss, Kyleah Coss, Julien M Coss, Grace D. Coss, Harley Giese, Michael Fuzzy V. Anthony J. Fuzzy,  Bryce Lugo, Isanjlis Colondres, Soraya A. Lugo, Shalym A Lugo Jr., Shadira A Lugo, Shalimar A. Lugo, Solymar A. Lugo, Gianelis A. Lugo, Tai'Hino A. Martinez, Gabriela Martinez, Isadore O Fragosa, Loviana T. Fragosa, Jahim O Rodgers, Analia Fragosa and Reina Fragosa.
Other survivors include great-great-grandchildren: Isaac Ayala, Dorian James, Kemuel J. James, Ezrah V. Perez, Iziahs M. Perez, Amelia L Perez and Sofia V. Perez; sister, Nora H. Gonzalez; nieces: Nora Fragosa, Nereida Camacho, Julia Torres, Magali Cardona, Yolanda Silileer, Cecilia Roman, Angelita Francis, Adelina Santana, Cindy Santana, Monique Perez, Wanda Perez, Griselle Torres, Marisol Torres-Wilhelm, Blanca I. Almestica, Amalis Felix, Edna Felix,  Sonia N. Felix, Glenda Felix, Lissy Felix, Dagmar Felix and Eli Shamil Felix; and nephews: Hector Torres, John Perez, Evaristo Rosario, Eddie Santana, Ernesto Santana Jr., Rafael Nieves, Carlos Gonzalez, Armando Gonzalez, Jorge Gonzalez, Edwin Gonzalez, Rosendo Garcia Jr., Louis Fragosa, Jimmy Fragosa, Juan Valentine Jr. and Carlos Conde Jr.
More survivors include daughters-in-law: Maria R Coss and Ana Quinones; sons-in-law: Pedro Castillo, Jose D. Rivera, Hector Torres and John A Wilson; sisters-in-law: Carmen G Felix, Paulina Conde, Adelina Santana, Ursulina Felix, Eugenia Felix and Juanita Felix; brother-in-law: Nicolas Gonzalez; godchild, Marilyn Arroyo; special friends: Wilfredo Cuesta, Andres y Luz Gonzales, Hector Arroyo, Otilio Concepcion, Cano Felix, Honorable Raymond Finch, Gichi Pererira, Armando Lopez, Anibal Santiago, Fransisco Sanchez, Jungo Ayala, Savador Rodrigues and Carlos Soto; cousin, Evelyn Rondon; as well as many dear and loved ones far too numerous to mention.
The viewing will begin at 10 a.m. followed by a funeral service at 11 a.m., Tuesday, April 13, at St. Joseph Catholic Church. Interment will be at Kingshill Cemetery.