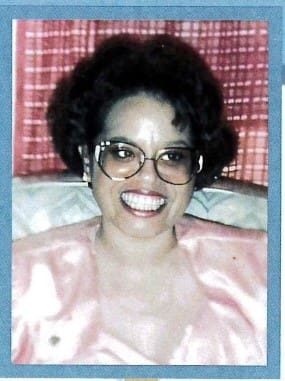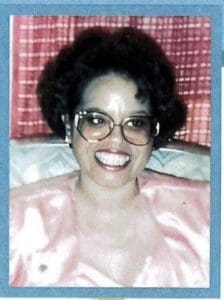 Kenia Iris DeJesus James died on March 10. She was 62 years old.
She is survived by her spouse, Jerry A. James; stepdaughters: Stephanie Bronson, Diana James and Kimisha James; sons: Kasim Williams, Kwame Williams and Gyasi Williams; grandson, Khaleel George Williams; sisters: Irene DeJesus and Patricia Gordon; brother, Elliot Vegas; nieces: Karima Nurse Britten, Shenel Drew, Rhickisha Hinkson and Keshawna Hinkson; and father-in-law, Jeremiah James.
She is also survived by daughters-in-law: Lyn Barnes and Iwala Tonge Williams; brothers-in-law: Jay James and Camille S. Williams Sr.; sisters-in-law: Doris-Mae Williams, Gerry Lee James and Nilda James; special friend, Anita Hendricks; cousins and other relatives: Gloria, Jenny, Shaman, Mickey and Sonia; as well as other relatives and friends too numerous to mention.
A graveside service will be held at 10 a.m., Tuesday, April 13, at Kingshill Cemetery.  Due to the COVID-19 pandemic and public health regulations, masks and facial coverings must be worn at all times.