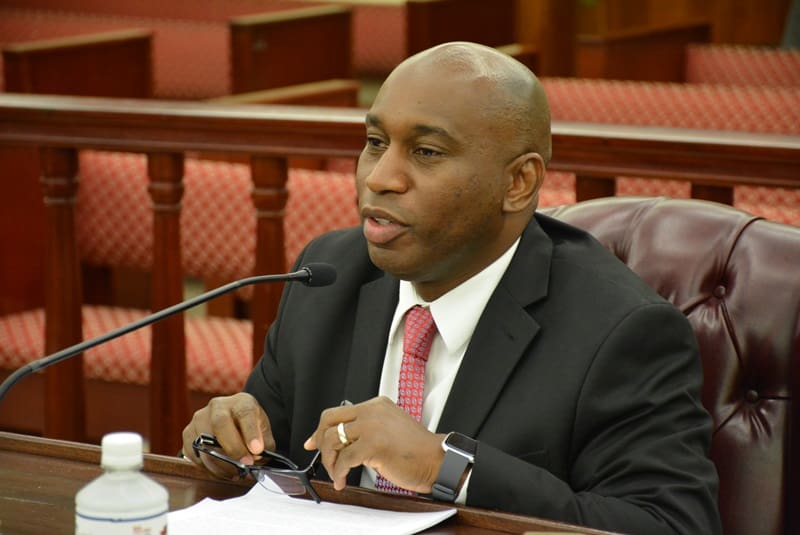 The U.S. Virgin Islands has an unmet housing need, and with unemployment hitting record highs over the course of the COVID-19 pandemic, Gov. Albert Bryan Jr. tasked the Virgin Islands Housing Finance Authority to implement the Emergency Rental Assistance Program on Feb. 1.
"Help is coming," Virgin Islands Housing Finance Authority Executive Director Daryl Griffith said at Wednesday's Senate Housing, Transportation and Telecommunications Committee hearing.
"The Authority understands the urgency of families who need this assistance. COVID-19 has had a dramatic impact on every aspect of our lives. For those who have suffered loss or reduction of employment income and have been unable to pay their rent, the resulting housing insecurity is now an added anxiety," Griffith said. "The Emergency Rental Assistance Program will bring relief to hurting families."
Over $21 million of Emergency Rental Assistance Program funds will provide rental and utility assistance for qualifying residents. To be eligible, Griffith said residents will need to either qualify for unemployment, had a reduction in income, experienced financial hardship due to the pandemic, be at risk of homelessness or housing instability or have a household income below the area's median income.
Though residents cannot apply for the program yet, Griffith said the Authority anticipates a high volume of applications and is preparing for this by seeking partnerships with additional agencies at a variety of locations who can help with intake.
The Authority is still in the process of assessing each partner's capacity for intake, but Griffith said organizations like Continuum of Care and religious charities have expressed interest in helping. To ease demand on onsite application intakes, an online application is also being developed.
Griffith said the Authority is expecting to begin accepting applications by the end of March.
"The program is very new with a lot of moving parts. We are working feverishly to ensure that there is a smooth rollout. We appreciate the community's continued patience," Griffith said.
Sen. Marvin Blyden said the application process should be streamlined for individuals who would have been evicted had it not been for the moratorium, all residents within the territory's housing communities and those within the Section 8 Housing Choice Program. But Griffith said those on public assistance do not qualify for the program, but the "Authority has brought that up to Congress."
After the hearing, Blyden issued a release saying his office had reviewed the federal guidelines and his office believes Housing Choice Voucher recipients will be eligible and should be ready to apply.
While those on public assistance will not qualify for the rental program, Virgin Islands Housing Authority Executive Director Robert Graham's said "there is renewed hope" with President Joe Biden's appointment of Marcia Fudge to serve as secretary of the U.S. Department of Housing and Urban Development.
"Contrary to the previous administration, she believes that HUD exists to serve the most vulnerable people in America. She values policies and programs that can adapt to meet unique housing challenges in the nation and our territory," Graham said.
The Authority expects to be provided funding from the United States Department of Housing and Urban Development to build new affordable homes, increase Housing Choice Vouchers and expand the Rental Assistance Program.
This funding will prove critical to addressing the unmet housing need in the territory that the Authority estimates is 6,000 units.
Sens. Blyden, Genevieve Whitaker, Samuel Carrion, Dwayne DeGraff, Steven Payne Sr., Janelle Sarauw and Kurt Vialet were present for the hearing. Other non-committee members were also present.