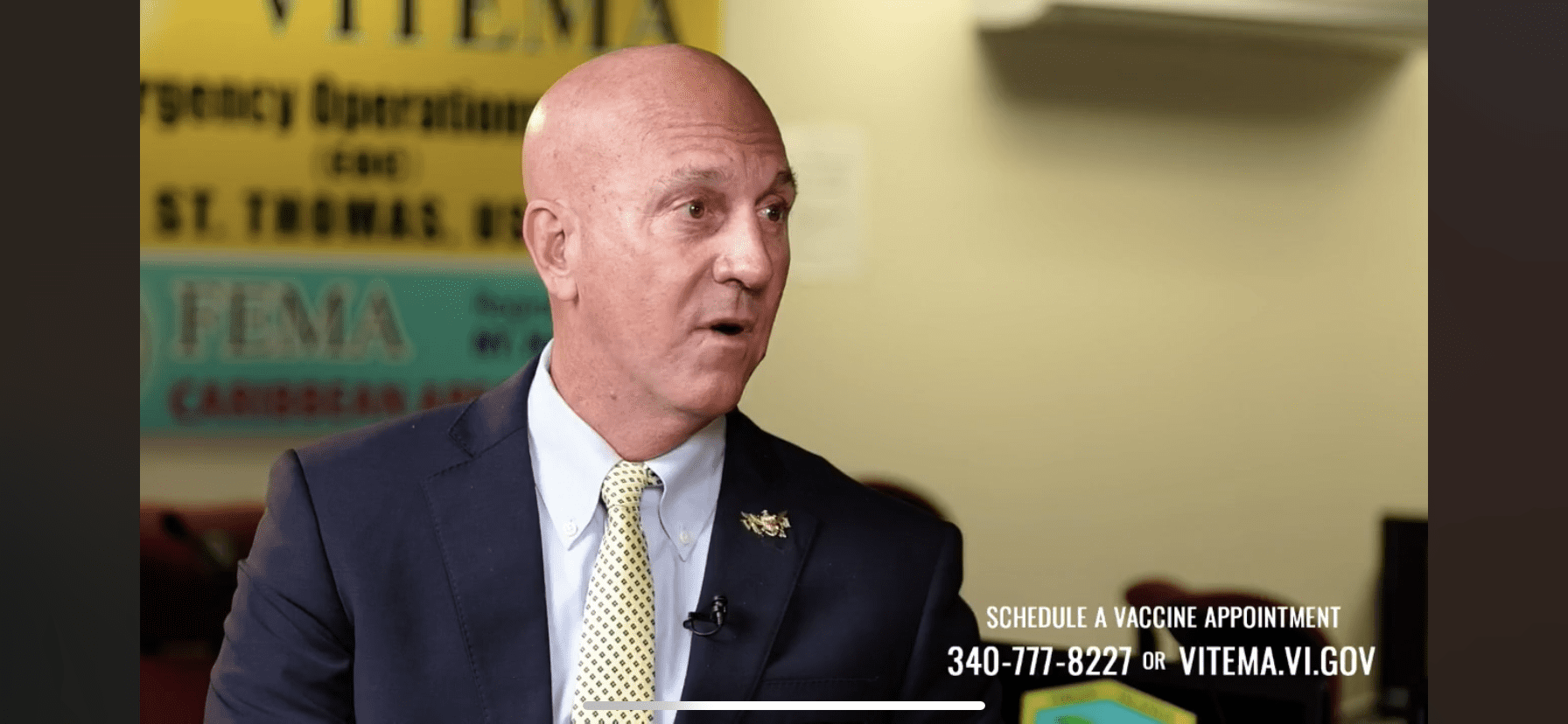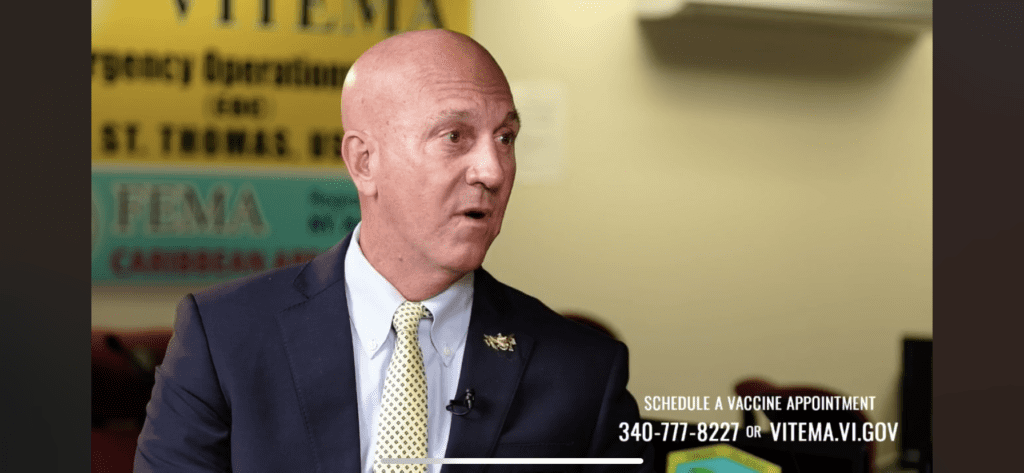 Vaccine eligibility for residents over the age of 16 will begin on March 1, according to Daryl Jaschen, director of the Virgin Islands Territorial Emergency Management Agency. At the governor's weekly news conference held on Monday, Gov. Albert Bryan Jr. announced his initiative to vaccinate 50,000 residents by July 1.
VITEMA has been at the forefront of the territory's effort to respond to the COVID-19 pandemic since Bryan declared a State of Emergency in March of 2020. As a coordinating agency, VITEMA has been critical in ensuring that health care workers and first responders receive the supplies and equipment needed to provide medical care to COVID-19 patients, including vaccinations. More recently, the agency has stepped up its role to include establishing a phone number and website to register individuals interested in receiving the COVID-19 vaccine.
"Our success as a territory in combating the COVID-19 pandemic is working as a team," said Jaschen.
The first phase of the vaccine distribution was for emergency responders, and since then it has opened to more and more of the population. "By doing so, all the providers are trying to work the vaccination at the same time they are working their normal operations," Jaschen said.
There are now a total of 31 providers who can provide vaccinations in both districts. Fifteen of those providers VITEMA has partnered with to try and get appointments scheduled with a one-line number, instead of having to call 15 numbers. The agency is expected to increase its number of providers to 17 locations.
The VITEMA hotline has been operating since Feb. 2 and is averaging about 150 calls a day. Residents can contact the hotline at 340-777-8227 or register on the VITEMA website. Both the hotline and website cater to English and Spanish speaking residents. If you communicate by sign language, there will be two vaccine centers set up at the University of the Virgin Islands, both on St. Croix and St. Thomas.
The hotline is operational from 8:30 a.m. until 3 p.m. Monday through Friday. After 3 p.m. it goes to a voicemail where you can leave your name and number.
For those residents who are concerned about taking the COVID-19 vaccine, the Virgin Islands Department of Health has set up a "FAQ" sheet and provided information through media outlets. "If you have any concerns, please speak with your medical doctor," Jaschen said. "Thousands and thousands of people have had the testing for this before the FDA approved it."
The average wait time for scheduling a vaccination is currently one to two weeks on St. Croix and several weeks on St. Thomas. According to Jaschen, VITEMA's expectation is to have a total of 7,000 people vaccinated every three weeks in both districts (3,500 on St. Croix and 3,500 on St. Thomas). St. John's vaccine location is Island Wellness. They are expected to provide 200 vaccinations per day.
Deputy Commissioner Nicole Craigwell-Syms of the V.I. Department of Health said, "The Virgin Islands Territorial Emergency Management Agency serves as the gatekeeper for the persons to be vaccinated. They are the scheduler, they provide the appointment number and pretty much organize everyone."
"It is essential because everything will go haywire, then we will have nobody to vaccinate, or we will have a thousand people at one time. The organization of that is critical for us. We are handling a lot of the clinical aspects, the Virgin Islands Territorial Emergency Management Agency has really stepped into that bubble of organization."
VITEMA is not currently accepting walk-ins, but the providers of the vaccine do have a short notice list. "What happens is some of the individuals do not show up for their appointments. Once you thaw out that vaccination it is only good for so long. We do not want to have wasted vaccines at the end of the day, so providers have a system where they reach out to individuals that may want the vaccine," said Jaschen.
"The second dose is even more important. Understand that for this pandemic right now to hit that 94.5 percent protection is important."
Residents do not have to worry about out-of-pocket costs at this point and the vaccine is voluntary. "Please understand that we need everybody's participation to be successful," said Jaschen.