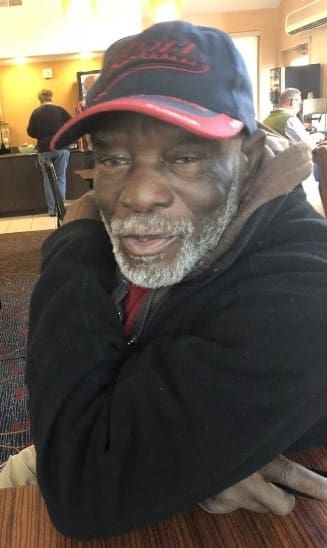 Vivian Allister James, also known as "ViVi," of Estate Williams Delight died on Jan. 10. He was 75 years old.
He was preceded in death by his mother, Iris Rebecca Joyce; father, Charles James; sisters: Asenitha James Mingo and Patsy James; and cousin, Basil Joseph.
He is survived by his spouse, Patsy J. James; daughter, Jacqueline James, Sophia James and Rasheeda James; sons: Jermaine James, Barry Whyte, Allister James, Alex Wayne James and Ishamael James; sister, Genevieve James Weeks; brothers: Emile James and Calvin James; and grandchildren: Princess Zaniylah, Princess Zionnah, Princess Zakiyah, Zhyere, Jashawn, Tahir, Tahyi, Aquan, Jilliana, Jayden and Gerbarry.
He is also survived by nieces: Goldine Charlemagne, Norma James Pigott, Paula Joseph, Donna Davis, Fay Fletcher, Melissa Spencer, Candy-Ann Ferris, Tryon Ferris, Belinda Joseph and Cecila James; nephews: Frank, Rickett , Delroy and Dane James, Lance Nicholas, Everton Weeks, Ian Weeks, Javid James and Aneke James, Calvin, Clint and Cliff Ferris; great nieces: Sharla, Kimaro, Gesha, Aniah, Jahad and Everton; great nephews: August Charlemagne, Casey Charlemagne, Corintha Nicholas and Javoun Ferris; daughter-in-law, Germain Whyte; brothers-in-law: Keith Weekes and Carol Gordon; sisters-in-law: Rosemary Gordon, Eugenie James and Violet James; and cousins and other relatives: Joyce family (Antigua), Wynther family (Antigua), Archibal family (Antigua), Bradaw, Weathraill and James families (Cedar, Grove and Freeman's Village), Victorine Rogers, Cecil Joyce and Norma Frederick.
Other survivors include special friends: Miriam Griffith and family, Jean Small, Mary Leon family, Valerie Hodge family, Hugh Modeste family, Aybert Leon family, Ms. Mavis, Jaycelyn Lionel, Eleanor Abraham family, Avei Abubaka and Veronica Richards; as well as other relatives and friends too numerous to mention.
The viewing will take place at 9 a.m. followed by a funeral service at 10 a.m., Tuesday, Jan. 26, at James Memorial Funeral Home Chapel. Interment will be at Kingshill Cemetery.