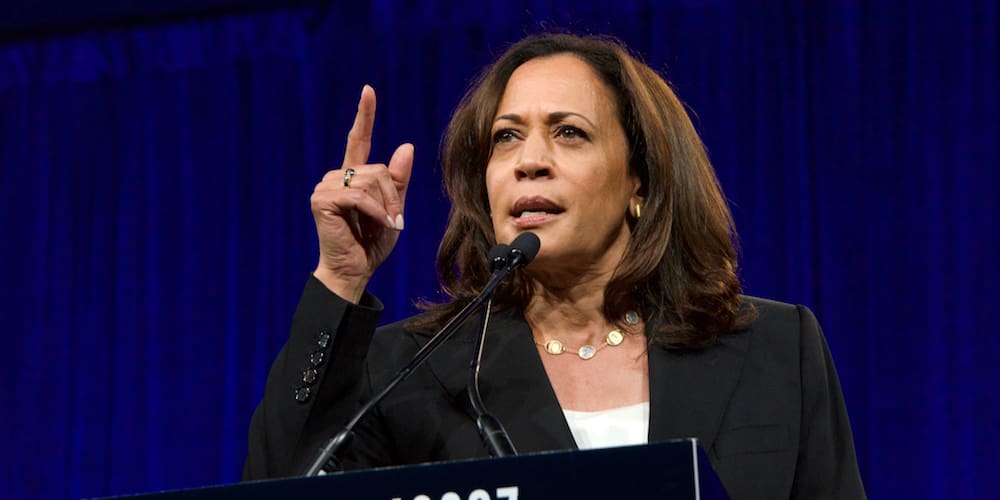 On Wednesday, millions around the world will tune in for the inauguration of America's first female vice president, Kamala Harris, who was elected a century after the women's suffrage march in Washington, D.C.
In addition to making history as the first woman to hold the office, she is the first person of African, Asian and Caribbean heritage to hold the office.
While the Virgin Islands still has not had a woman elected as governor or lieutenant governor, we have recorded countless examples of notable female leadership in other aspects of society across three centuries.
From the courageous acts of Mary Thomas, Axeline Salomon and Mathilda McBean, who led the burning of hundreds of acres of sugarcane fields from Frederiksted to Christiansted on St. Croix in the 1878 "Fireburn" to revolt against poor working and living conditions; to the bravery of the coal carriers of the 19th century who, led by Queen Coziah, protested low wages from the Danish government in 1892 as they walked and sang through the streets of Charlotte Amalie on St. Thomas; to the dozens of women who have served the Virgin Islands community as commissioners, principals, delegates to Congress and Senate presidents, Virgin Islands women have taken the reigns to effect change.
In anticipation of this groundbreaking moment in United States history, 232 years in the making, we asked four past and present women leaders of varying ages and positions to share their perspectives on the upcoming inauguration and the importance of seeing oneself represented at this level of government.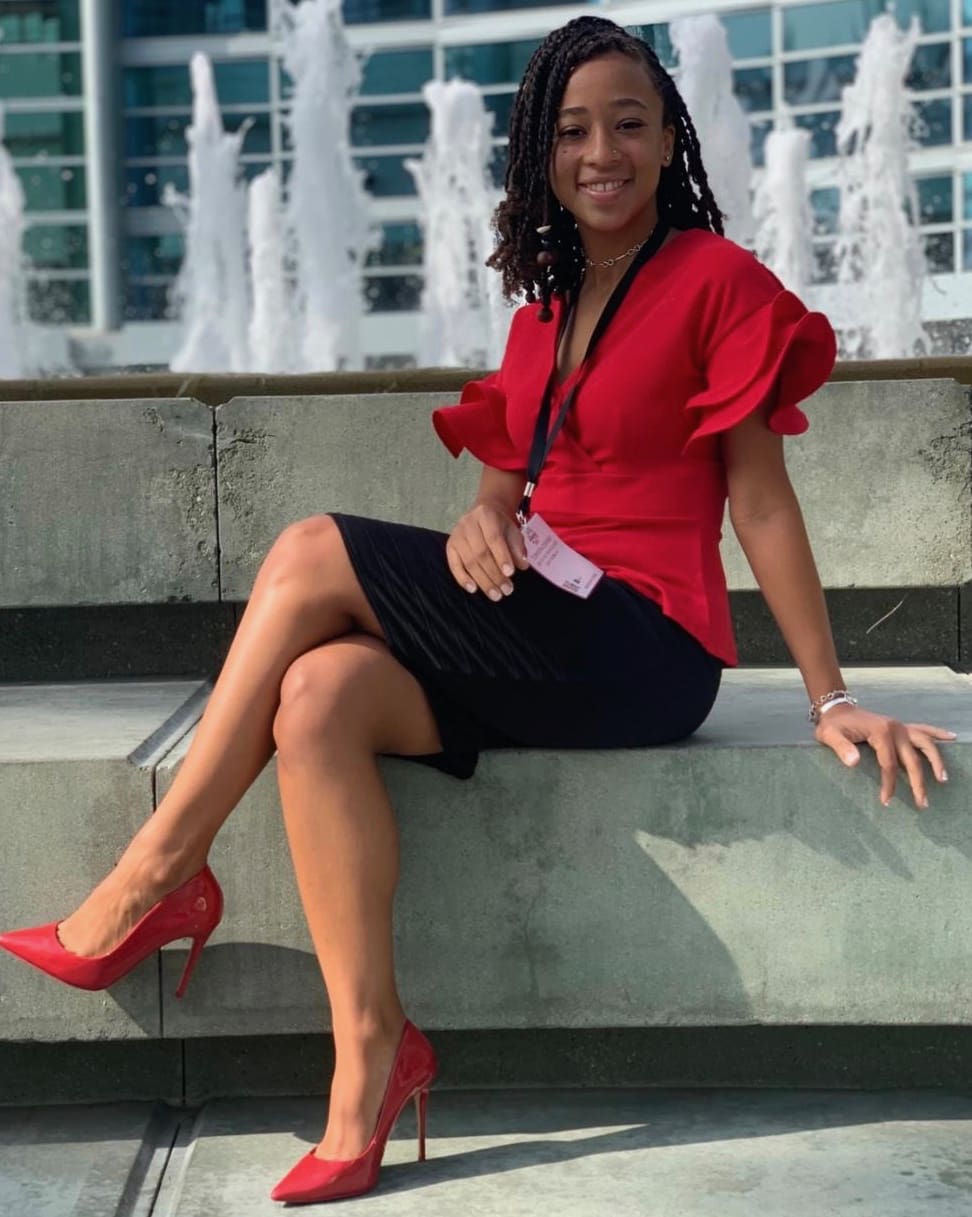 "As a young woman, seeing women in leadership gives me a glimmer of hope that we are able to achieve more than the past has prescribed for women," said Torhera Durand, a 2020 graduate of the University of the Virgin Islands and the outgoing vice president of its student council.
Harris' victory as vice president is forever etched in Durand's mind, as she recently relocated to North Carolina to complete her doctoral studies in biomedical sciences.
"This is the first time I've lived in the continental U.S. The presidency wasn't something that was that important to me because I never got to vote or have a real say in it, but when I moved up here in August, I made it a priority to register and then go to vote," she said.
Durand was volunteering at a food bank when the race was called on Saturday, Nov. 7.
"I was distraught about the way the votes were coming in. When the results were announced it didn't hit me at first. But, when I got home, I sat on the stairs and I cried. I couldn't explain the emotions and I didn't expect it to hit me. I feel that I am everything that [President] Trump is against – I'm Black, I'm a woman, I'm the daughter of immigrants, I'm a Muslim and I'm a scientist, but their win made me feel like it's going to get better now."
Durand continues to be active in her new community and has launched an outreach project to provide much-needed goods to members of the homeless population where she resides.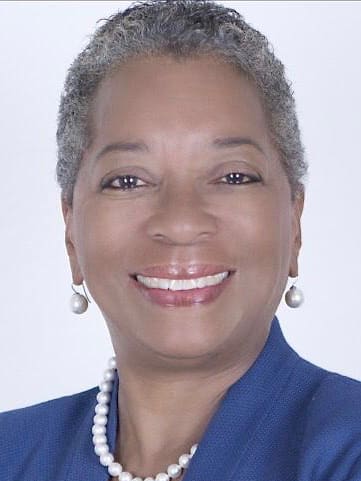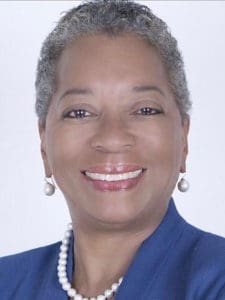 Retired Virgin Islands Delegate to Congress Donna M. Christensen believes that Harris' election to the vice presidency is very important.
"Sometimes our young girls feel there is nothing for them to do but have a baby, but they need to know that they can accomplish whatever they put their minds to. Seeing a person like Kamala rise to the seat that is a heartbeat away from the presidency has to be for young girls what Obama becoming president was for all Black people," said Christensen, who served nine terms as the Virgin Islands delegate to Congress from 1997 to 2015 and also chaired the Congressional Black Caucus Health Braintrust.
Although running for office was not something she aspired to professionally, she was an active public servant as a member of the Democratic National Committee and a family physician whose patients provided a personal perspective on the issues that needed to be addressed. Christensen vowed to be more active in the community many years ago after arriving on St. Croix on a flight with a young man who was being led off the plane in handcuffs. At that moment she realized that she needed to do more to make a difference.
"I'm just happy to see her [Harris] there because she is Black, a woman and of Caribbean extraction, and I'm a Caribbean woman who has worked hard on Caribbean issues and have seen how our region is not given full consideration. I see the possibility of the things we've been working on, like health equity, coming to fruition."
It is this sense of belonging and representation that keeps the former congresswoman advocating for her community, even in retirement.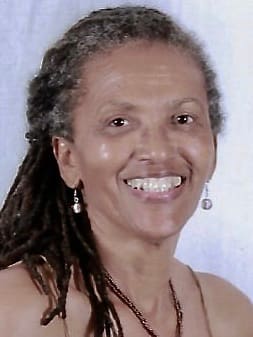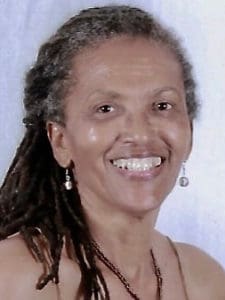 Retired educator and community leader Dr. Ruby Simmonds Esannason echoes some of Christensen's views on soon-to-be Vice President Harris and acknowledges another significance of this auspicious occasion.
"It is important that Kamala Harris was elected in the centennial year celebration of the women's suffrage movement," Simmonds Esannason said of the events which provided women the right to vote.
Simmonds Esannason, a former senator and education commissioner, developed an interest in public office as a student. She served on student councils in high school and college, held leadership roles in the American Federation of Teachers during her 12 years as a public school teacher and was elected to the third and fourth constitutional conventions.
During her four-year tenure (1980-1984) in the 14th and 15th Virgin Islands legislatures, Simmonds Esannason was the youngest serving female member of the Senate.
"When young women see people who look like them holding these positions, they can aspire beyond the roles that people believe women are supposed to hold."
Simmonds Esannason also volunteered on the campaign of the first woman to run for Congress in the Virgin Islands, Jan Watlington.
"When I worked on Jan's campaign, people were not ready for a woman delegate. There were individuals who said they would vote for a woman for a certain level position but nothing higher than that. As the number of women involved in voting changes, there is a greater possibility for women to get elected to higher office," Simmonds Esannason said.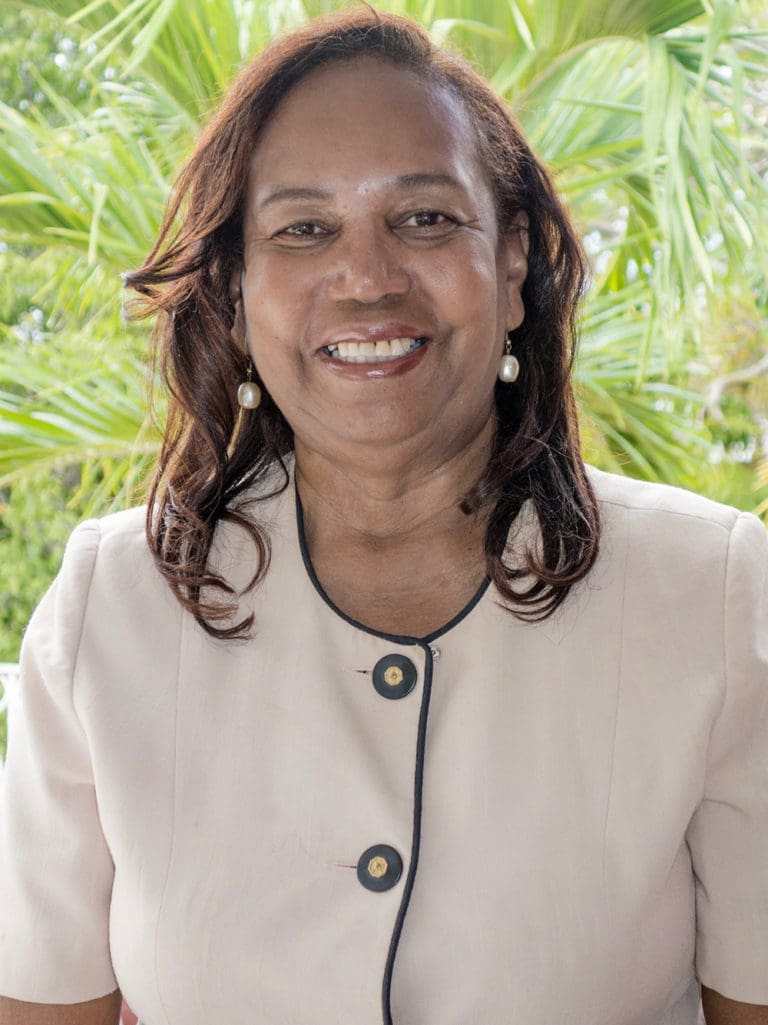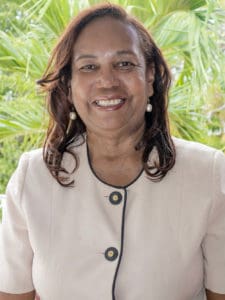 When asked about the impact on young women, of seeing leaders who look like them, Dr. Gwen-Marie Moolenaar, president of the League of Women Voters of the V.I. said that the Virgin Islands has produced many examples of female leadership.
"I don't think that V.I. women have ever felt disenfranchised, even though we've never had a female governor, but we have had women like Ann Abramson, Edith Williams, Edith Bornn and my own mother, renowned author and educator Ruth Moolenaar, who were always very strong in the life of their community," Moolenaar said. "We have certainly had women of prominence in the government and in the process of education, so women here have not had some of the setbacks [as in the States]. But on the [U.S.] mainland it is very important because women have been disenfranchised for decades," she said.
"Kamala Harris' inauguration is a significant achievement for the U.S. because it demonstrates to young women that if you educate and prepare yourself and have goals in mind, there is no reason you can't rise to the top if you work hard and build the right alliances. Senator Harris is indeed a highly qualified woman and it's a position that is well-deserved. It's not enough to be smart, you have to know how to build the path to success."
Like the women I interviewed, I, too, share the sentiment that the swearing-in of a female vice president is long overdue. However, as a Black woman from the Caribbean, this moment in history is still special to me.
Having grown up in a proverbial village of conscious, active women leaders, including my own mother, Dr. Simmonds Esannason, it is possible that I took for granted just how far away that glass ceiling has actually been for women to achieve certain levels of leadership on the U.S. mainland. During my mother's time in public office, she served in leadership roles in the Legislature, providing me with a firsthand view of how government worked, as well as a level of personal access to our elected officials – including the first two women presidents of the Virgin Islands legislature. In adulthood, I would again have a front-row seat to the political process at the national level during my tenure with then-Congresswoman Christensen.
From this vantage point and having had close family interactions with education pioneers and champions like Ruth Thomas and Edith Williams, this moment – the historic installation of vice president-elect Kamala Harris – is something I knew would always happen, and that time is now.
For all of us, Kamala Harris makes us proud because she is everything that we are – Black, Caribbean and woman.